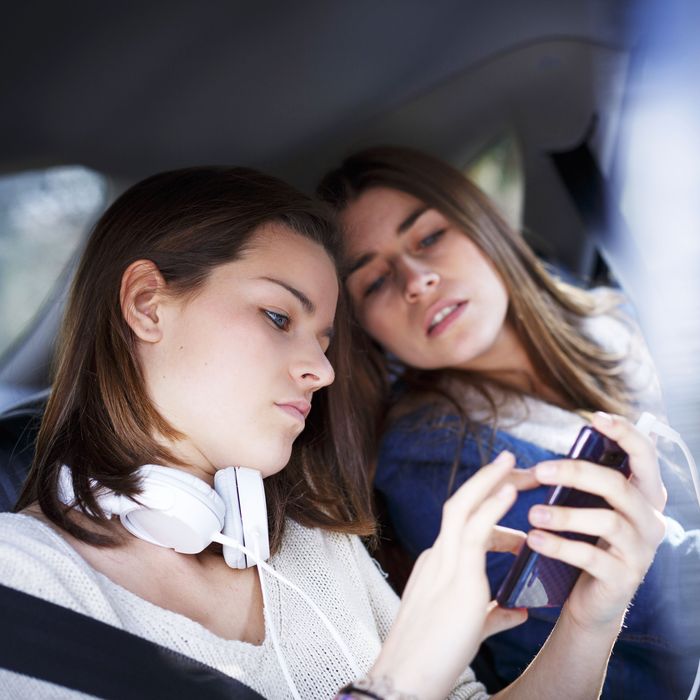 Photo: Kris Ubach and Quim Roser/Getty Images
It's a rite of passage to hoard sibling secrets to use as ammunition in future fights, and as social media becomes an increasingly important part of the family dynamic, quietly keeping tabs on and then harshly judging a sibling's social-media presence has also become de rigueur. Now, according to The Wall Street Journal, teens hoping to get away with racy Instagrams and drunken Snapchat stories have another thing to worry about besides their helicopter parents: helicopter siblings.
The overbearing techniques of the parents of millennials have yielded a crop of children who always keep a watchful eye on their younger siblings, picking and choosing which information to divulge to parents — or, in most cases, just straight-up tattling. But as it turns out, the trend isn't confined to younger people:
Chris Phillips, 40 years old, was on a first date recently when a familiar face showed up at the restaurant. It was his brother. Jeff Phillips, 46, uses an app that tracks his younger brother's whereabouts in the Kansas City, Mo., area where they live. Jeff can see when Chris passes by his house, gets to work or goes out on the town. Chris also uses the app, called Life360.

When Jeff arrived at his brother's date spot, both brothers acted as if the run-in was a chance encounter. But they both knew. "I actually loved it," Chris says. "It made the date way less formal. And you always want your family to weigh in on a romantic interest, don't you?"
We assume the date went great, because every woman dreams of dating a 40-year-old man whose older brother stalks his GPS coordinates and shows up unexpectedly.