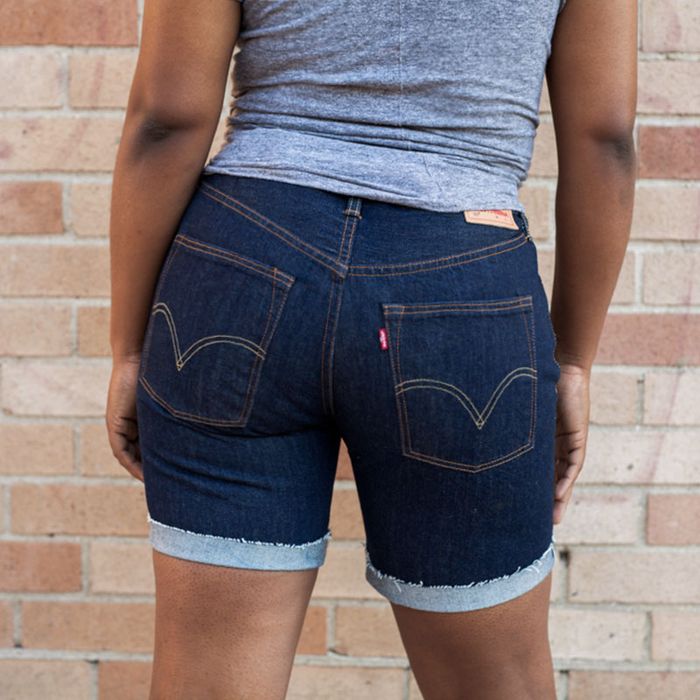 Do your thighs touch? Do you have a non-flat butt? Are your hips a lot wider than your waist? Is your waist a lot bigger than your butt? Do you have a body that deviates from that of a typical model? If so, shopping for shorts can be challenging, demoralizing, and exhausting. Shopping for jean shorts — especially so. But do not be deterred; there is hope.
My whole hip-having life I've wanted to be able to wear denim shorts — they are the quintessential summer item for every rooftop party, BBQ, and bike ride in the park. But I've never found a pair that complement my figure or even really fit my hourglass shape. But I work in fashion; surely, I can solve this problem, right?
After making the requisite mood board (Beyoncé in cutoffs, Rihanna at an Opening Ceremony party, Nadia Aboulhosn's high-waisted pair), I made a list of 37 stores that claimed to sell great denim shorts. I checked in with some experts. Jane Bishop, founder of denim blog Jean Stories, told me, "Shorts must give you a waist. If you have a waist on your shorts, some sort of cinch even, something that's tighter and higher, the shape sort of goes out in an A-line — it will make your legs look leaner."
Shopping started early on a Saturday. I brought some friends with me for company, but, by the third stop, we were already losing steam. I was empty-handed until the tenth (and last) store of the day: 7 for All Mankind. I chose a pair with an adjustable paper-bag waist, allowing me to tuck in a shirt and cinch in the belt. The high waist would have flattered just about every body type.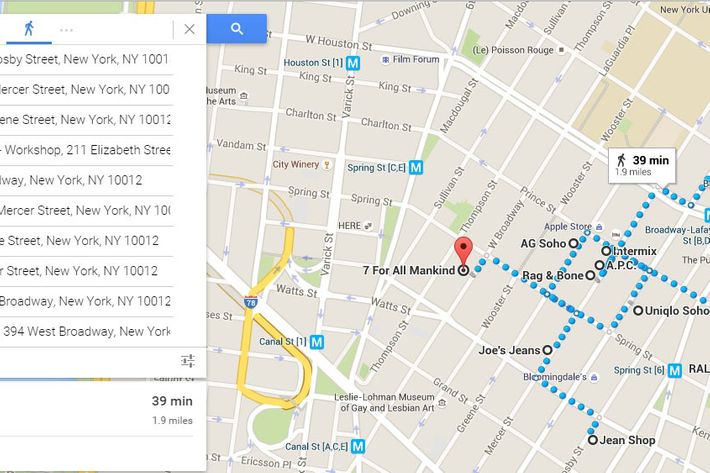 After finding only one possible pair out of the ten stores I visited on my first day, I felt defeated. I stopped by the studio of Erin Hogan-Braker, celebrity tailor and owner of 7th Bone Tailoring agency and Stitched Up alterations, for a pep talk. "People forget that denim shorts are designed on a fit model, but these are based on a very old system that's been handed down since World War II, when they started tracking measurements for uniforms and created patterns from that. We still have these average sizes that do not reflect today's body types, which makes it frustrating when trying things on," Erin told me. She added, "My best advice would be to purchase a garment that's comfortable on the biggest body part and get the rest tailored."
The following day, I aimed to hit ten more stores, starting uptown and ending in Brooklyn. I was optimistic since I found a pair Levi's with a dark wash and clean seams (which I'm wearing in the photo above). I ended the day consulting with Scott Morrison, who led design teams at Earnest Sewn, Paper Denim & Cloth, and Evisu before starting 3x1 Denim in 2011. "One thing I see a lot of are small back pockets or disproportionately large back pockets. Pay attention to the proportion itself. Pay attention to the negative space that's created on either side of the back pocket," Scott told me.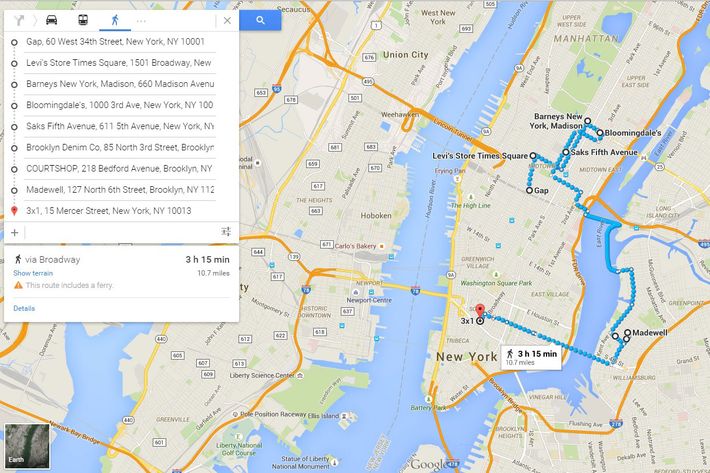 Scott solved this issue at 3x1, where you can make any denim item bespoke, or you can buy a pair and have them tailored right there in the shop. The fit is incredibly flattering in comparison to selections at department stores. The pair that I'll be wearing every weekend were faded and high-waisted, with a few rips here and there. The cuff is sewn onto the jeans, so I don't have to constantly readjust, and Scott was right, the pockets do matter — my butt sits up nicely, and for a minute I could imagine myself as an extra in the "Yonce" video. That's the best feeling I've ever had while wearing a pair of shorts.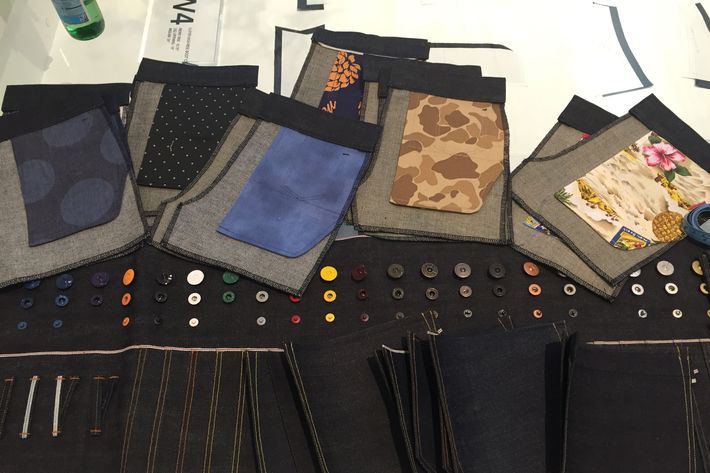 Click ahead to see a breakdown of the best shorts for your body type.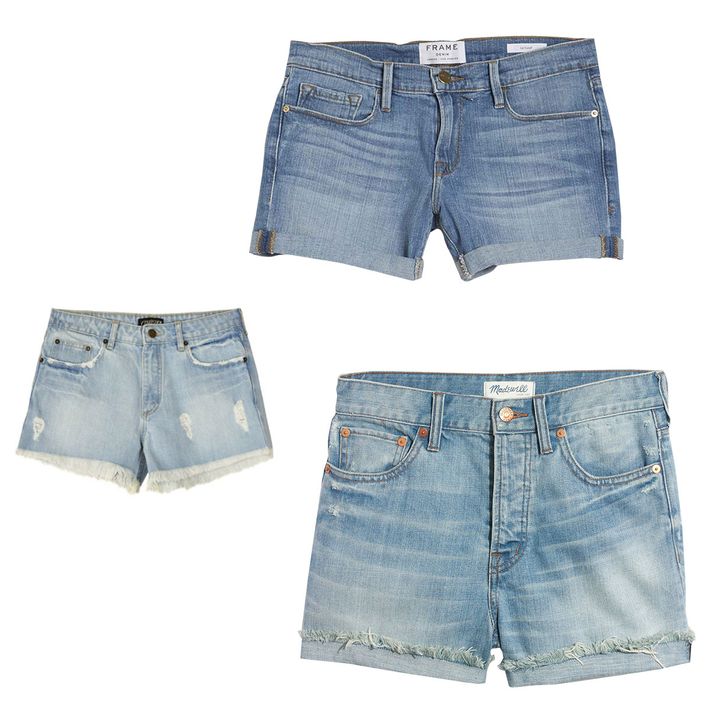 If You're Athletic and Toned 
Slim-fit shorts with subtle fading and whiskers are your best option. These shorts from Madewell have the best authentic, lived-in look, while Courtshop's cutoffs have slight distressing, for a vintage feel.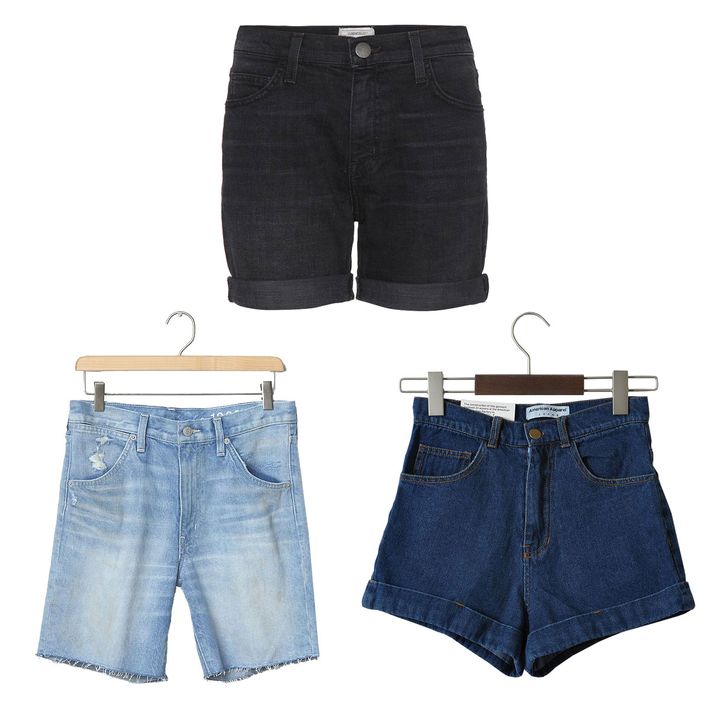 If You're Curvy All Around
You need a balance between a sturdy denim that sits up, but also has a bit of stretch. American Apparel's high-waisted pair are straight cut instead of tapered to prevent them from hugging your hips too tightly. Plus, they have a sewn-on cuff, meaning you don't have to constantly pull them down.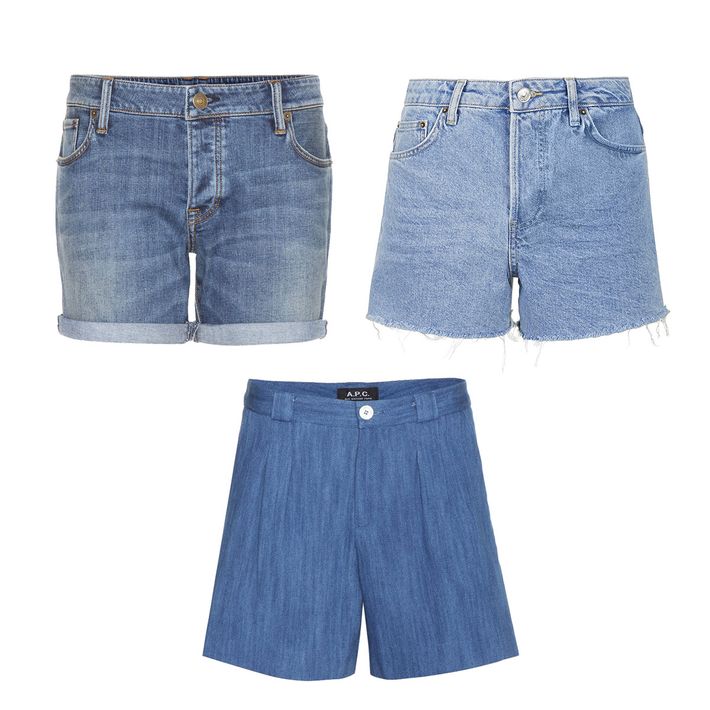 If You Want to Hide a Belly
Stick to high-waisted options with a generous fit through the middle so you don't have to suck it in all day. Try Topshop's bleached shorts — they have a relaxed fit and cool frayed edges. If you'd rather draw focus away from the stomach, look to A.P.C's pleated shorts, which have a thick waistband.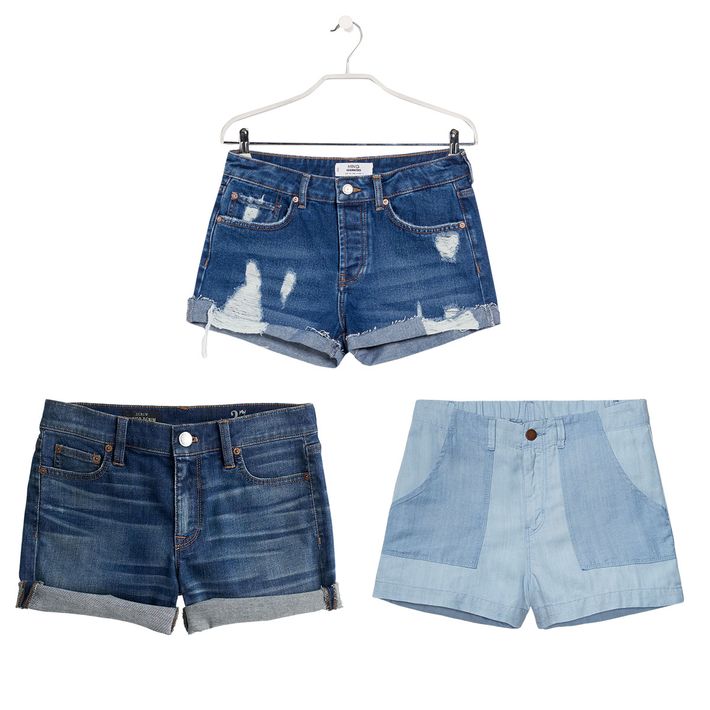 If You're Petite
Should you be smaller than five-four and lack curves, shorts can look a lot like a diaper if they don't have the proper fit. Tommy Hilfiger's chambray style adds dimension with patched pockets, and Mango's denim pair has a tiny enough inseam to give the illusion of long legs.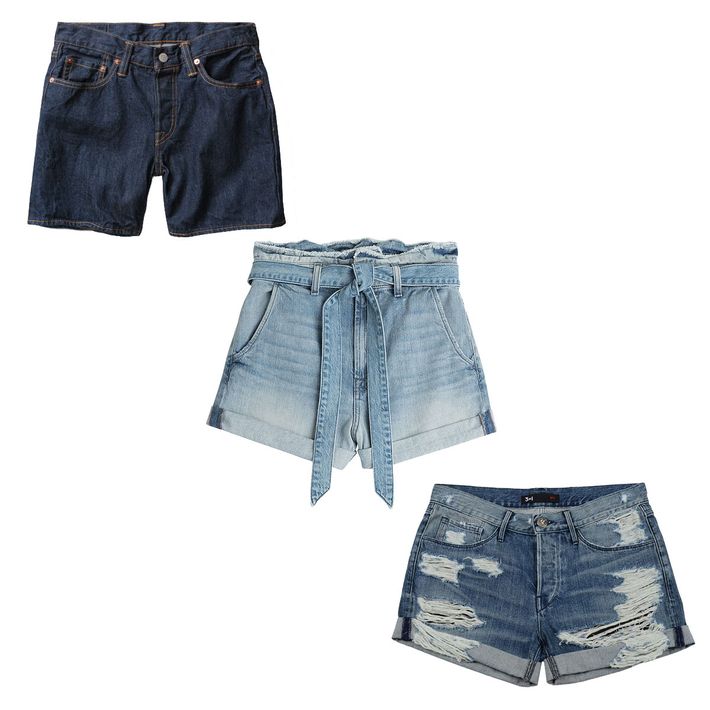 If You Have a Small Waist, Big Butt
Lesson I learned: Accenuate. Your. Waist. Buy high-rise styles with contoured waistbands, so that there's no gaping at the back. Levi's 501 shorts hit mid-rise on the thigh and have a tailored waist.