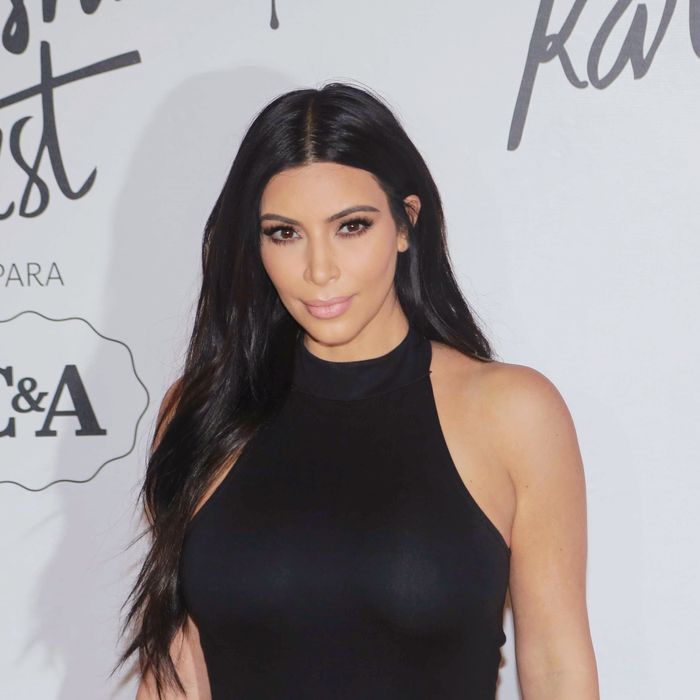 Photo: Brazil Photo Press/CON/Getty Images
The nation's self-proclaimed intellectual elite have spoken, and they will not have the grotesque classlessness of the Kardashian clan clogging up their airwaves. NPR received hundreds of emails disavowing the weekly game show "Wait Wait … Don't Tell Me!" after it had Kim on as a guest last week:
Kardashian's presence on the show sent several hundred listeners over the top. By the dozens, they say they are "disgusted" and "disappointed," and a handful are sure the show has "jumped the shark." Paula Poundstone's "exposition on the proper preparation of Pop Tarts" is OK, wrote Gary Miller of Charles Town, W.Va., but Kardashian? "She has no business in any civilized forum," he wrote.
In fact, some NPR listeners are so enraged that Kim appeared on the show that they've threatened to pull their donations from the publicly supported station.
"Seriously thinking about dropping my membership," one listener wrote. "I thought NPR had a certain class/values and it looks like we might be heading in another direction that I'm not willing to go with you. Just thought I'd give you a heads up. Have a sparkling day!"
Kim K. seems way more fun to hang out with than any of these downers.