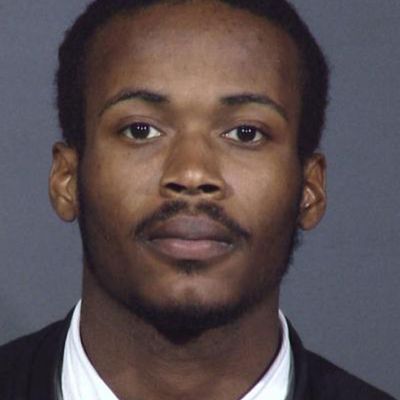 He called it "the Nose Game": wielding a bag containing a heavy object, 25-year-old Tyrelle Shaw swung and hit at least four Asian women in the face around Manhattan, sending them all to the hospital. On Monday, Shaw was found dead by suicide in an elevator shaft, just a few days after he penned a pair of blog posts explaining the motive for the attacks and subsequent suicide.
"In less than 350 days, I talked to nearly 1500 Asian Women and none of them took time out of their day to say hello," Shaw wrote on June 17 in a post called "Why I decided to leave earth." "I became furious. I never agreed with violence, but I knew the only way I could overcome that sense of rejection-would start by assaulting the Women that carelessly rejected me."
Shaw's blog, Mr. Talented, is littered with dozens of references to the resentment he felt after being rejected by these women, one of whom wrote a personal account of her experience with him on Refinery 29. On June 9, he documented the times he gave 100 women compliments on the street, noting that none of them resulted in a date. On June 10, he chronicled the timestamps of every time he saw "Asian women locking hands with Caucasian men." By June 17, he had decided to take his own life:
I just couldn't understand why Asian Women didn't find me attractive. Suddenly, I assumed the ones that I am attracted to use cocaine so I decided to play a game. Bash Asian Women in the Nose so that they could stop sniffing cocaine and give me a chance. At first I thought I could get away with 1 Million Noses, but at 6th victim I felt a little discouraged … Inform NYPD they could stop searching for me because I'm going to commit suicide. Actually, I've already tied a noose to the bottom of an elevator and I'm going to wait until someone pushes a button so that its not considered a practical suicide. This is actually murder. Thank you. I love you.
Shaw was found dead Monday night in Lenox Hill before police were able to track him down and charge him for the assaults. Before he died, Shaw wrote on his blog that he had scheduled numerous posts for future dates, "so for the next 10 years I'll be posting from the other side."