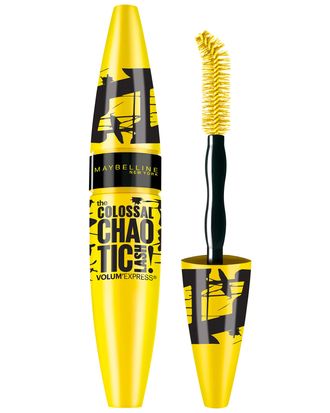 Maybelline's new clump-creating mascara, Chaotic.
Fashion Week beauty rarely translates to real life — especially when a designer shows his models with full gold-leaf face masks. But sometimes, Fashion Week beauty gets too real, like when your post-gym face and mascara mistakes are part of a beauty look. And in that category of maybe "too much realness" comes Maybelline's newest mascara: Chaotic, designed to give you clumpy lashes.
Chaotic is not named after the short-lived Britney Spears and Kevin Federline reality show, although her eyelashes may have looked it during the filming. Instead, it was reportedly inspired by the clumpy-lash style seen at the spring 2015 runway shows in Milan. "Lash chaos" is the product's described effect. As a press release states, the mascara is designed to create "a perfectly sexy mess," "look sexily disorganized," and be "imperfect."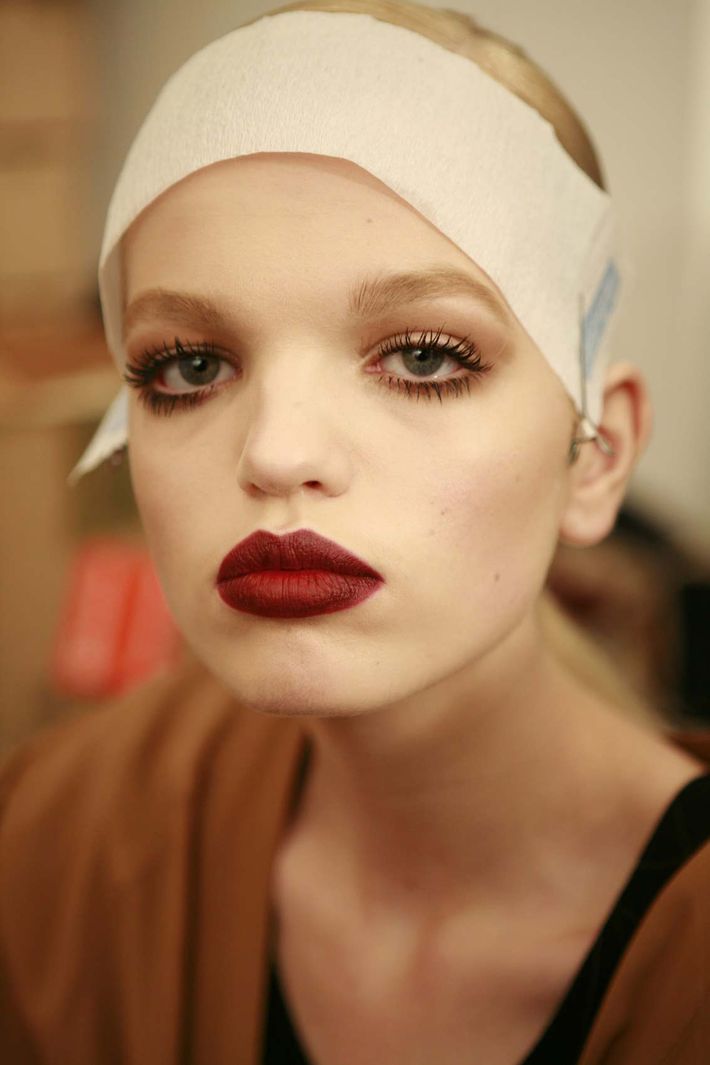 When I first heard about the mascara I thought, I can get clumpy lashes (or lash chaos) all on my own just fine, thanks! But, as Maybelline's global makeup artist Yadim explained to me, "It's about a look that isn't quite so perfect, it's a little rock and roll." When testing out the mascara, I found that, surprisingly, it didn't immediately give me clumpy lashes. When I used it horizontally in the typical comb-through method, the mascara looked perfectly normal. But when I used a zigzag maneuver Yadim suggested, wielding the brush vertically, I achieved the supposedly desirable "lash chaos." It didn't look clumpy as much as it looked caked-on, like doll mascara. Even weirder, I found that I liked it.
Maybe it's just that I'm tired of seeing too many perfect, clean, or even no-mascara lashes in the past few years — but I thought my spindly lashes looked good with the dark, clumpy technique. By downplaying all the other makeup on my face and keeping my skin dewy, the "clumpy" lashes accented my eyes and gave me a kind of gritty glamour like a Self-Service magazine cover. My lashes actually stood out in pictures, because of the thick halo of mascara, rather than receding as they normally do. Maybe you'll love it, maybe you'll hate it, but at least it's a semi-unique product among all the other mascaras offering to save you from the battle of your clumps. 

Maybelline Colossal Chaotic Lash Mascara, $7.99 at Ulta.