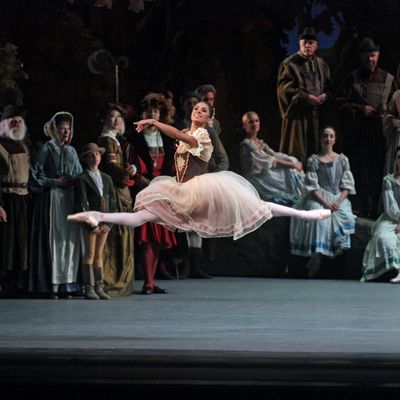 Photo: Hiroyuki Ito/Getty Images
The American Ballet Theater promoted Misty Copeland to principal dancer, making her the first African-American woman to hold the role in the company's 75-year history, the New York Times reports. Copeland, 32, has been with the company for nearly 15 years and has been a soloist for almost 8 years. Since then, she's become a two-time author, an Under Armour athlete, a Time magazine cover girl, and a proposed Lifetime movie subject. Copeland draws huge crowds at her performances; last week when she starred in Swan Lake, she got cheers that stopped the show, and fans waiting for autographs had to be moved away from the stage door, according to the Times.
But, as she told the Cut last year, principal has always been her dream: "I want to be a principal dancer. I would be the first-ever African-American woman to be a principal dancer in an elite company, so that's still my goal right now." As a principal, she'll be onstage less, which will help extend her career by about a decade. Misty Copeland: breaking glass ceilings en pointe.