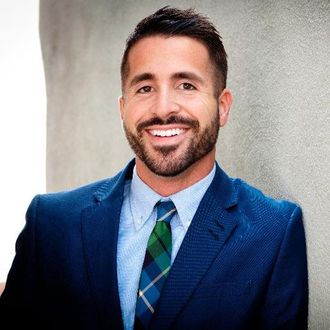 Michael LaCour, the UCLA grad student accused of fabricating data for a much-publicized study about gay-marriage attitudes he co-authored that was later retracted by Science, has had his job offer as an incoming assistant professor at Princeton University rescinded. "We have completed our review and rescinded our offer of employment," Martin A. Mbugua, the university's director of media relations, said in an email to Science of Us. In a follow-up phone conversation, Mbugua said he couldn't say when the decision had taken place other than it had occurred "in recent days." He also said the university didn't plan on releasing any further statements or information about its decision.
In addition to the accusations about faking data for the study, LaCour lied about several items on his curriculum vitae, including grants and a teaching award. He also appears to have attempted to fake a document showing he had preregistered one of the study's experiments with the organization Experiments in Governance and Politics.
Science of Us sent an email to LaCour, and if he writes back this post will be updated.