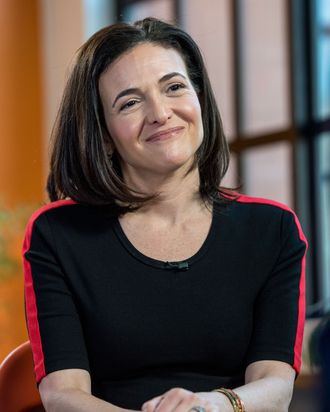 Sheryl Sandberg.
Photo: David Paul Morris/Bloomberg/Getty Images
To mark the end of sheloshim — the first 30 days of mourning observed by Jews — Sheryl Sandberg shared a note about the death of her husband, Dave Goldberg, who passed away last month after suffering a head trauma. "While the experience of grief is profoundly personal, the bravery of those who have shared their own experiences has helped pull me through," she wrote in a post on Facebook. "I am sharing what I have learned in the hopes that it helps someone else. In the hope that there can be some meaning from the tragedy."
In the moving note, Sandberg is open about her grief and what she's learned about empathy, ephemerality, gratitude, asking for help, and being a mother. "I gained a more profound understanding of what it is to be a mother, both through the depth of agony I feel when my children scream and cry and from the connection my mother has to my pain," she writes. She also addresses the comfort and difficulty of returning to work: "For me, starting the transition back to work has been a savior, a chance to feel useful and connected. But I quickly discovered that even those connections had changed," she notes. "I realized that to restore that closeness with my colleagues that has always been so important to me, I needed to let them in. And that meant being more open and vulnerable than I ever wanted to be."
Read Sandberg's heartbreakingly honest note below.