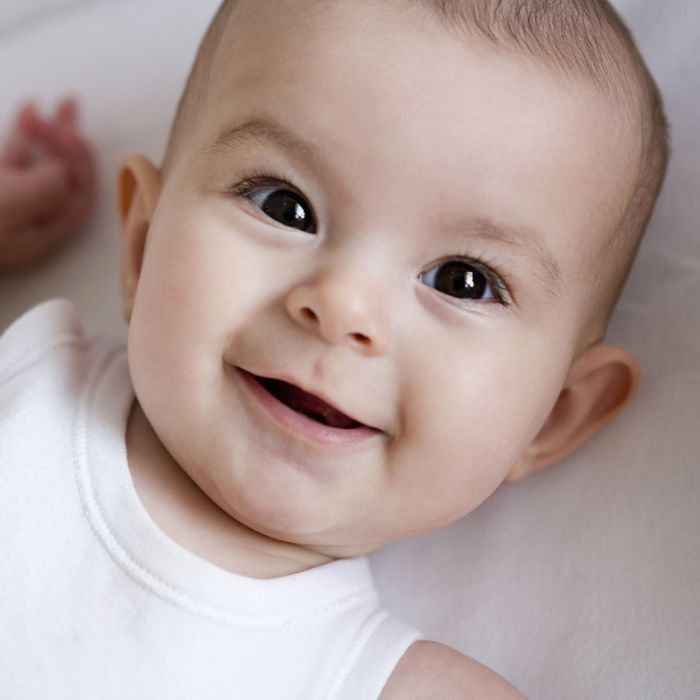 Photo: Cecile Lavabre/Getty Images
Blake Lively and Ryan Reynolds gave their newborn daughter a name traditionally reserved for boys — James — and now everybody wants to hop on the bandwagon. According to a new report from Baby Center, 2015 will be the year of "gender-neutral names," with names like Avery, Harper, and Brooklyn growing in popularity.
The rise in gender-neutral names reflects a larger shift in gender attitudes spawned by open-minded and accepting millennials, argues Baby Center, with an obligatory nod to Caitlyn Jenner.
But remember, if you're not a celebrity with guaranteed gorgeous offspring, naming your kid something ironically ugly or gender-opposite can turn out to be a recipe for some real playground bullying. Take it from this dork: Middle school would've been a lot harder if my parents had named me Bob.