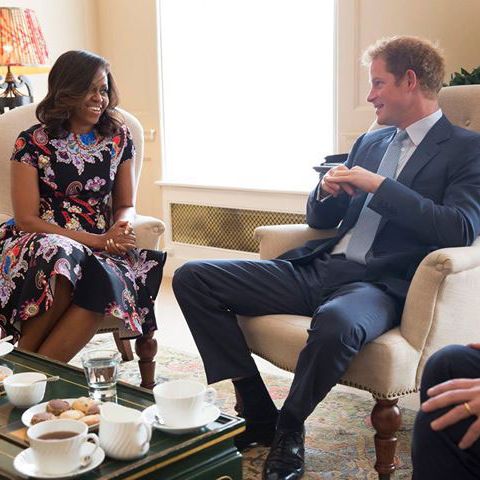 Michelle Obama and Prince Harry.
Photo: Amanda Lucidon/White House
This morning, Prince Harry invited Michelle Obama and her daughters, Sasha and Malia, to Kensington Palace for a lovely afternoon of tea, pastries, and royal manspreading. As he and the First Lady discussed support for veterans and education for adolescent girls, Prince Harry relaxed his legs, smiled, and took advantage of the comforts of his own home.