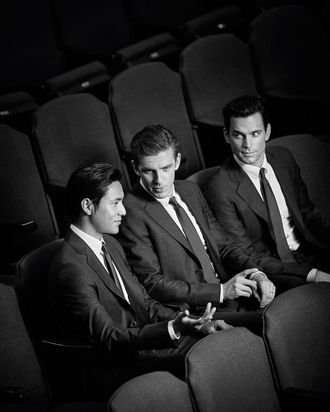 Chen Kun, Dan Steves, and Matt Bomer.
Photo: John Balsom/ Courtesy of Giorgio Armani
For the latest of its Made to Measure suit campaigns, Giorgio Armani tapped photographer John Balsom to shoot a black-and-white tribute to television. The models are all actors who got their start on TV: Matt Bomer, of White Collar and most recently Magic Mike XXL; Chen Kun, of the Chinese drama Love Story in Shanghai; and Dan Stevens, of Downton Abbey and the upcoming Beauty and the Beast. Balsom captured them candidly, which makes us wonder what they were talking about on set. ("I love that tie on you, bro.") Click through the slideshow to see a theater filled with TV hunks in gelled hair and well-tailored bespoke suits.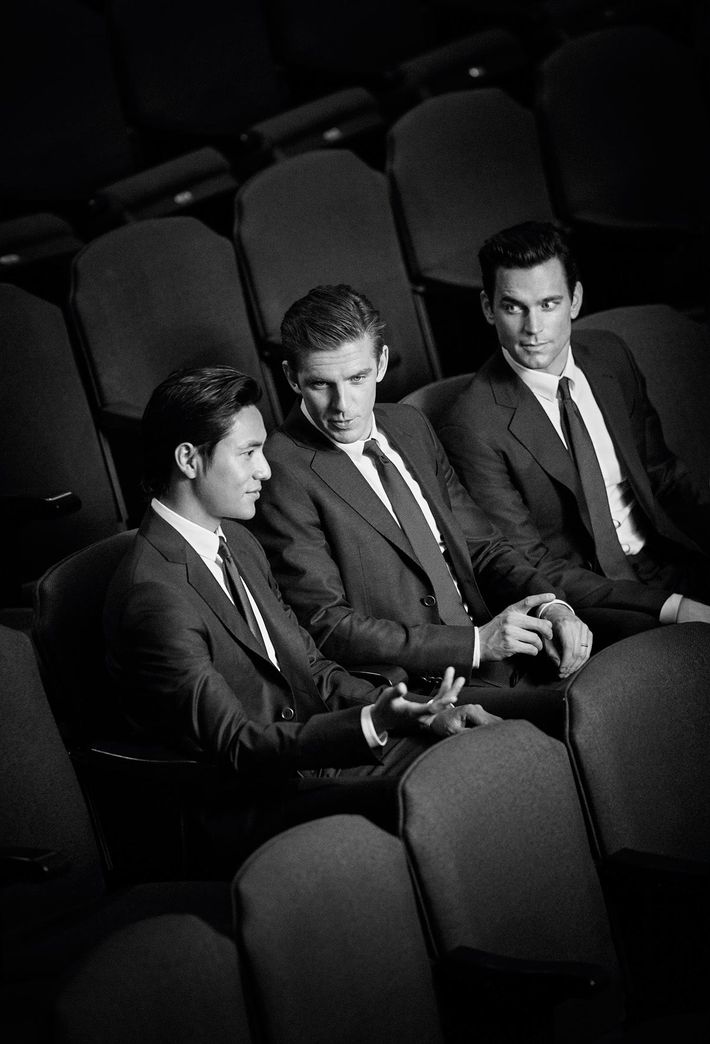 Chen Kun, Dan Steves, Matt Bomer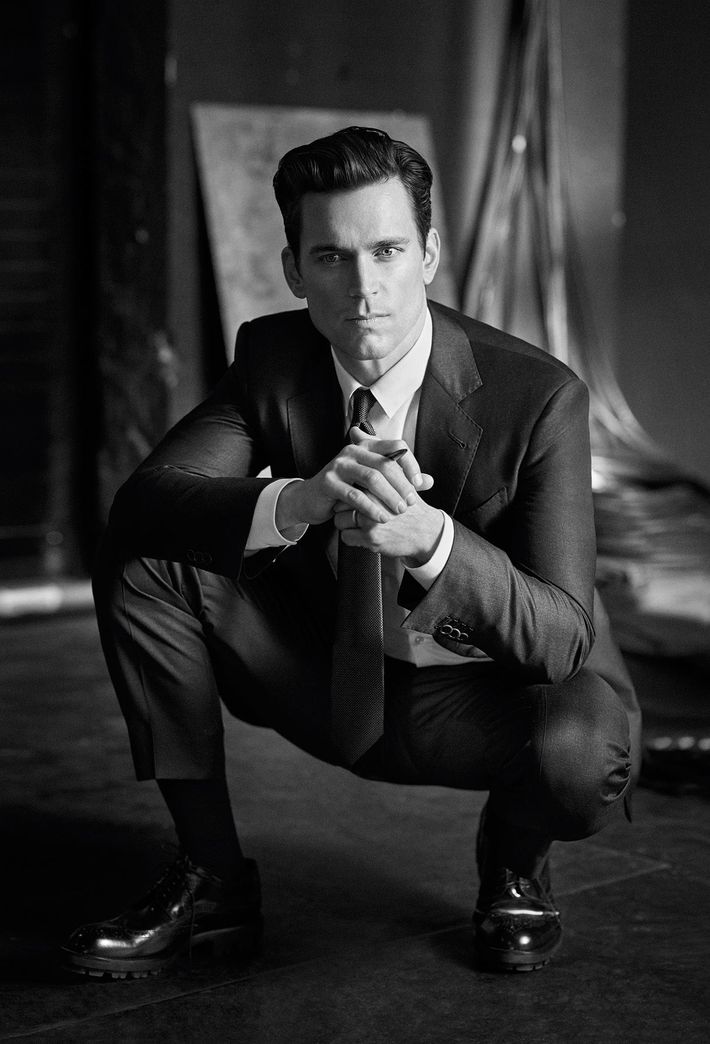 Matt Bomer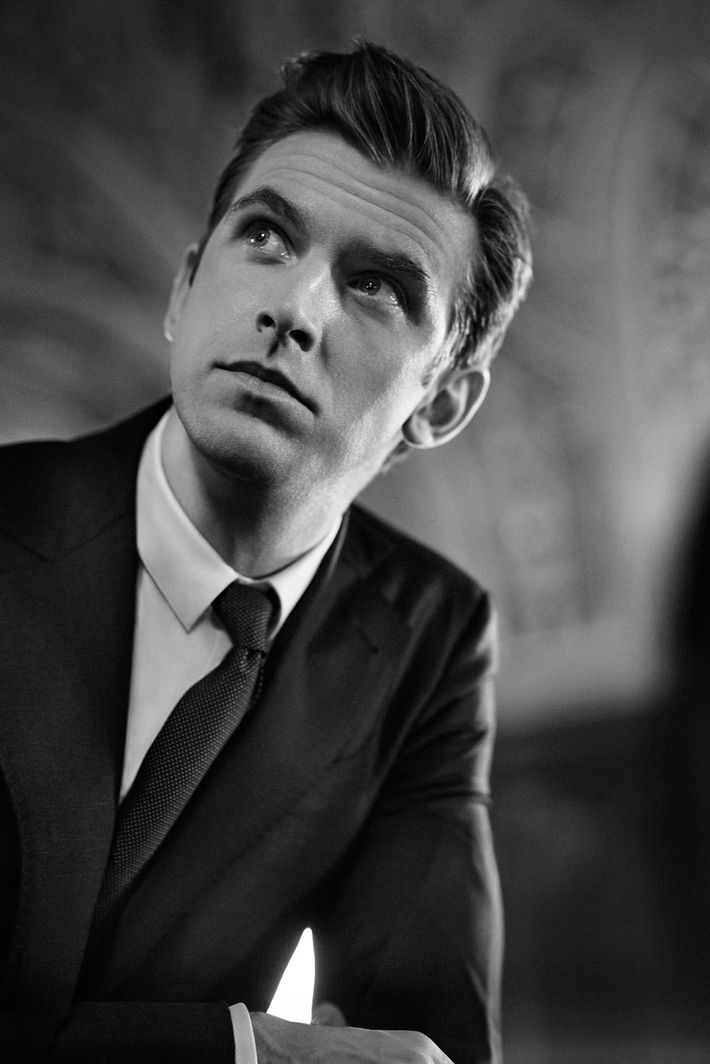 Dan Stevens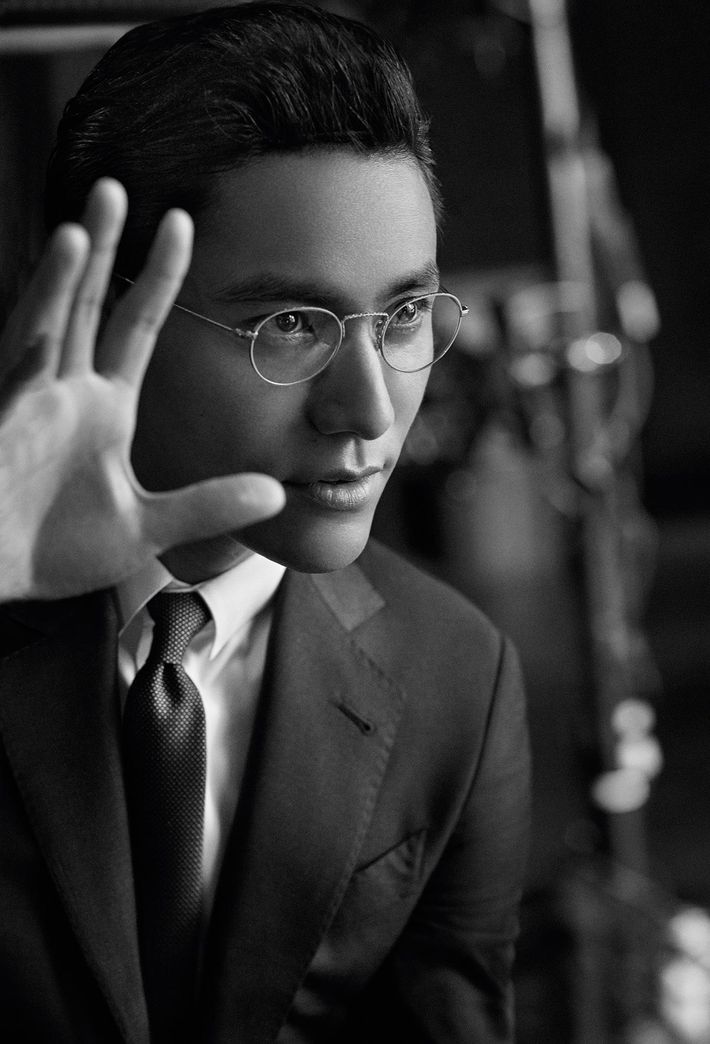 Chen Kun