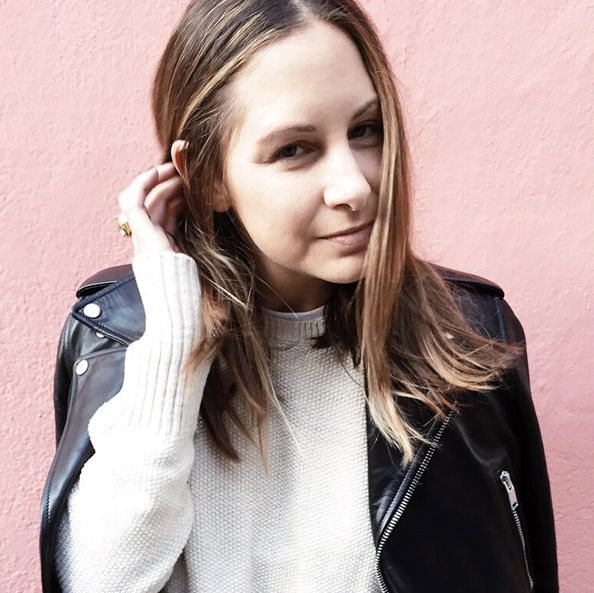 Julie Heller
Photo: Courtesy of Eraluxe
If you couldn't take your eyes off the vintage Napier necklace Rihanna wore while belting "#BBHM" on this season's Saturday Night Live finale, you might be surprised to find that it was unearthed on relatively short notice — from an unassuming space on Broadway that hosts the vintage boutique EraLuxe. "The idea is pairing vintage with current clothing," explains founder Julie Heller, who sources many of her pieces in hidden-away thrift stores. ("I never buy from curated vintage stores," she says. "I feel like that's cheating.") A recent score was a Sophie Sitbon dress she found in a Palm Beach thrift store and later had valued at $1,500. Heller's gift for the counterintuitive find has attracted the likes of Rihanna's stylist Mel Ottenberg, and model Paige Reifler, who wore a vintage Thierry Mugler tuxedo from the store to this year's Met Ball.
On a recent hot afternoon, Heller, 31, is wearing an ultramini black dress and rifling through her inventory, which hangs next to oversize Slim Aarons photos and snapshots from Studio 54. She picks out a '90s Calvin Klein slipdress — "Everyone who sees it goes, 'Oh, that's so Kate Moss!'" — and a shiny red Balenciaga motorcycle tote: "No one's ever seen this color before." She considers an infinitesimal Céline bag — from the '80s, back when the brand was known for its logos, and mobile devices were limited to those of the Zack Morris variety. "Of course a concern today is, will people's phones fit?" she says, turning it over in her hands. "This fits nothing except a flip phone," which, if you're RiRi, isn't exactly a concern.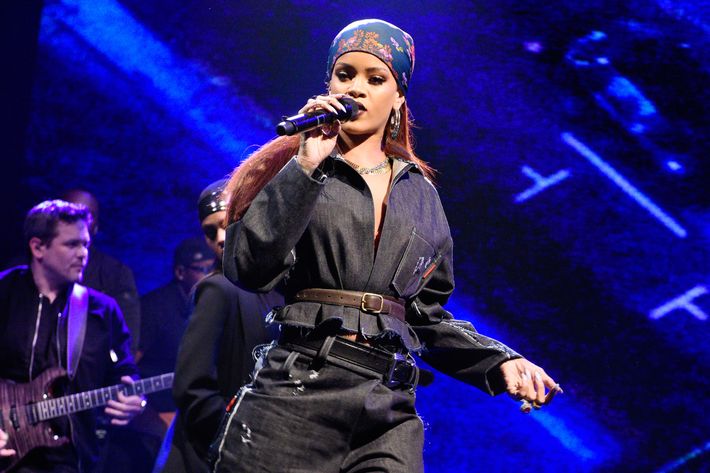 Heller has always been a vintage fiend, with a special focus on the '70s. She began her vintage career a few years ago, selling her finds to friends in her Los Angeles backyard. Her most treasured pieces come from Halston ("anything with his original label from the '70s is like the Holy Grail to me") and in her opinion, the brand's recent travails have done nothing to dent the Studio 54 appeal of the original designs. She also has her eye on future collectibles, tipping Alexander Wang, Phoebe Philo's designs for Céline ("I started collecting vintage Céline [when she started] because I knew that there would be a demand for it and I couldn't keep any of it in stock"), Hedi Slimane's current designs for Saint Laurent, and Nicolas Ghesquière's Balenciaga era as her top bets.
On Memorial Day weekend, the store opened a small section inside Hamptons pop-up Cabana Southampton, which offers slightly more weekend-appropriate vintage pieces alongside designs by Gigi Burris and Edith A. Miller. "It's not necessarily going to be beachy," says Heller, "but I've definitely been amping up the vintage Pucci and Missoni and things like that. And then I will still bring the Alaïa and the YSL, but summery things that people would want in the Hamptons."
For Heller, who began with an e-boutique, the value of operating a brick-and-mortar store involves getting to see her customers have the same moment of kismet she finds in her thrifting quests. "Someone will come in here and they'll be like, This is exactly what I've been looking for for years, I'm so excited to have it in my closet," she says, grinning. One customer found the twin to a Halston dress her mother had once owned and lost in a move. "I hadn't been able to find another one and I'm buying it for her."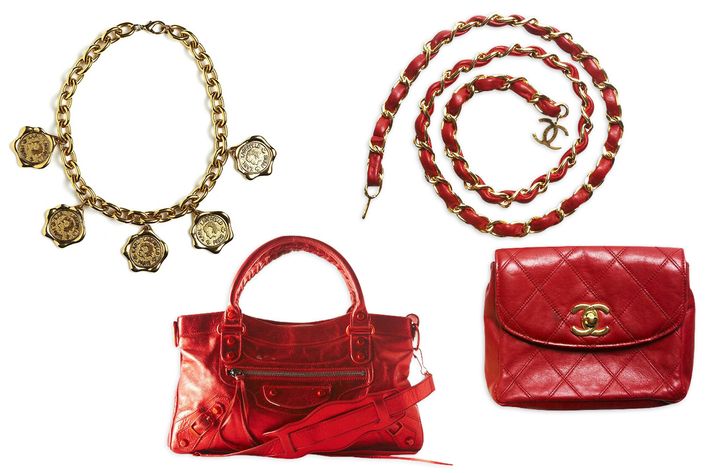 Heller answered our Taste Test to gauge some of her favorite vintage preferences.
Which: '70s Halston or '70s YSL? Such a tough one, but I guess I'll go with Halston because good '70s Halston is so rare and special.

Pat Cleveland or Bianca Jagger? Bianca.

Helmut Newton or Herb Ritts photos? Helmut Newton's — they're so sexy.

Alexey Brodovitch or Alexander Liberman? Brodovitch.

Sake or tequila? Tequila.

Elsa Schiaparelli or Coco Chanel? Chanel, of course. Nothing is more classic.

Caftan or bikini? Bikini.

Missoni chevrons or Pucci swirls? I'm going to go with Missoni chevrons because I think they're a bit more wearable today, but historically, Pucci swirls are super-important and rad.
Which: '90s Alaïa or '90s Versace? Alaïa!

Platforms or kitten heels? KITTEN HEELS!