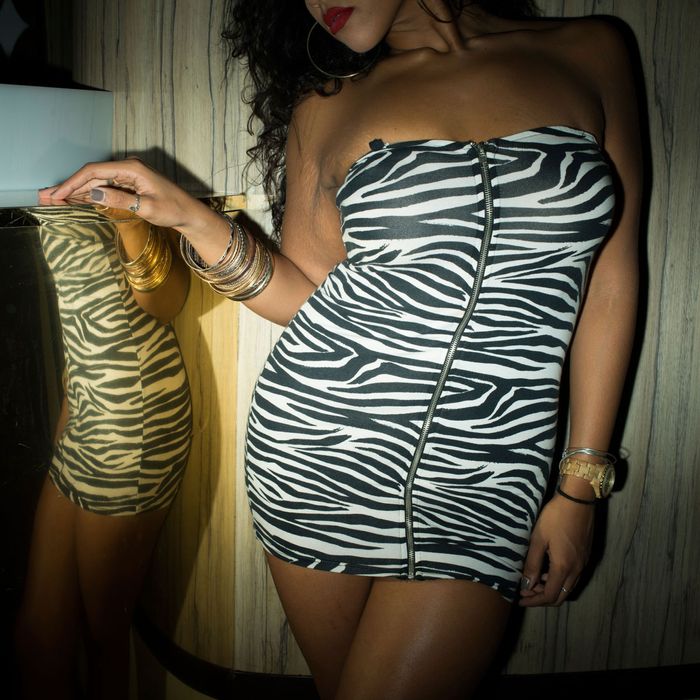 What do you call the women in hip-hop videos? The often nameless ones who are featured dancing or posing, whose presence signals baller status for the usually male rapper they are there to support  — are they hip-hop honeys, video vixens, video girls, video hos, models, dancers? Are they revered, over-sexualized, demeaned, or empowered? Are they stars or set pieces? Who are the women you see in videos?
Photographer Brian Finke spent three years hanging out at backstage music-video shoots, getting to know these "hip-hop honeys," as he calls them. He's traveled from Las Vegas to New York, Miami to Los Angeles, compiling robust portraits of the women who appear in videos for artists like Busta Rhymes and Kanye West. The series will soon be released as a book of photos and interviews.
The Cut spoke to one of the women featured in Finke's candids. Florinda "Flo" Estrada, a 25-year-old Finke photographed on set for CB Smooth's "Hublot" video. Flo started appearing in videos when she was 22, and as she tells it, she never set out to be a video girl, but ended up as a hip-hop model. Ultimately, she stopped appearing in the videos to pursue a B.A in exercise science (she just graduated this May and is working to become a fitness trainer and motivational speaker after she gets her M.A in psychology). We spoke with her about her years in the scene and why she found the work so empowering and transformative.
Can you tell me a bit more about why it's such an attractive world to get into?
Being involved with music videos in the hip-hop world and the "hip-hop honeys," there's lots of perks and connections. You feel beautiful and attractive and important when you're hanging out with some of the most important people in such an incredibly influential music industry. But, there's more to life than feeling beautiful and attractive and important and that's what I've learned from part of that world. That's what's been the most valuable to me in my life. Just like I said in the beginning, I wouldn't consider myself a "video girl" or "hip-hop honey." I'm just more like your average girl who ventured out and ended up being part of that but learned about myself through it.
How did you start appearing in music videos and getting into the world of hip-hop?
To be honest, I was mingling with music, that's how it started for me. I was mingling with people who were involved in the music industry because I sing as well. I was chasing that for a little bit and that's how I got introduced to more people, people who were producers, photographers, all that kind of stuff and that's kind of how it happened. But I was originally living in upstate New York and in a bit of a tight spot. I was attempting to finish school but also had lots of opportunities laid out for me for music and modeling in New York City. I was touring but I had to make a decision, so I took a risk and dropped out of school and chased all the glitz and glam and it was the best decision I ever made. It made me the person I am today.
How do you mean?
I was really overweight for most of my life. I was like 260 pounds at one point and I'd lost almost 100 pounds and that's when I kind of was like, "I want to chase my dreams." That's when I dropped out of school — I thought that was my dream-dream, but I was kind of chasing that love and attention and admiration and I wasn't filling myself with my own self-love. That's what I learned from being there. Truly, I learned that trying to supplement that from outside sources wasn't going to do it for me and that I had to do that by myself. And being around all that attention and hype, I guess you could say, it really showed me that that wasn't going to fix it and it encouraged me to make my own changes in my life.
That's a hard lesson for women no matter what industry they're in.
I literally had to eat, sleep, and breathe the industry in order to be like, "Oh my God, this is not it, this is what you've been trying to chase and you can't fill that void with all the external." After a while, after a casting call didn't go well, it was in that moment that I was like, "I am so sick of trying to be this perfect thing that I can't be." That's when I realized that holy crap, this is not for me and went back to school.
How do you think people perceive you when you're on set or when you tell people that you appear in rap videos?
To be completely honest, I get mixed reviews. It's so funny because someone ran across a video I had online just recently and she was like, "Oh my God, you look beautiful, that's so awesome. You should consider modeling if you're not." And then I remember when I first put online access to that video on my social-media websites I got serious hatred from people from my hometown. I can honestly say that I have never been involved in anything wrong or immoral. I think it definitely has a negative connotation. A lot of these girls are driven and doing other things and they aren't necessarily involved with the nonsense that it's often associated with.
What kind of nonsense? Are you alluding to the stories or rumors of misogyny that seems prevalent? Have you felt pressure around that?
I know what you're saying and I'm going to be so honest. I've definitely heard that those things do go on and I can't say that they do because I personally truly have not experienced them, but I think it's because I set that in stone when I first even got involved and people knew that Flo wasn't going to get involved with this set. Something even as simple as dancing in a risqué way, it's not me, personally. That's what I've experienced, that little bit of girls being willing to wear less clothes or be a little more sexual or give a little more sex appeal on camera, but I would never go past what I was comfortable with. There a lot of other girls who are willing, and that's okay for them, but it's not okay for me.
How do you define a hip-hop honey?
They're all so diverse, they're all different shapes and sizes, and they're all doing different things. Some of them are in nursing school trying to make some extra cash on the side; for some of them, this is their life and they're dedicated to this completely. Some of them have boob jobs, some of them have butt jobs, and some of them are completely natural. It's really diverse, which is awesome, and to be honest, I've never had a really bad experience with any of the girls. When you think about how they're portrayed in music videos, they seem aggressive sometimes, but I've met a lot of really awesome girls.
This interview has been edited and condensed.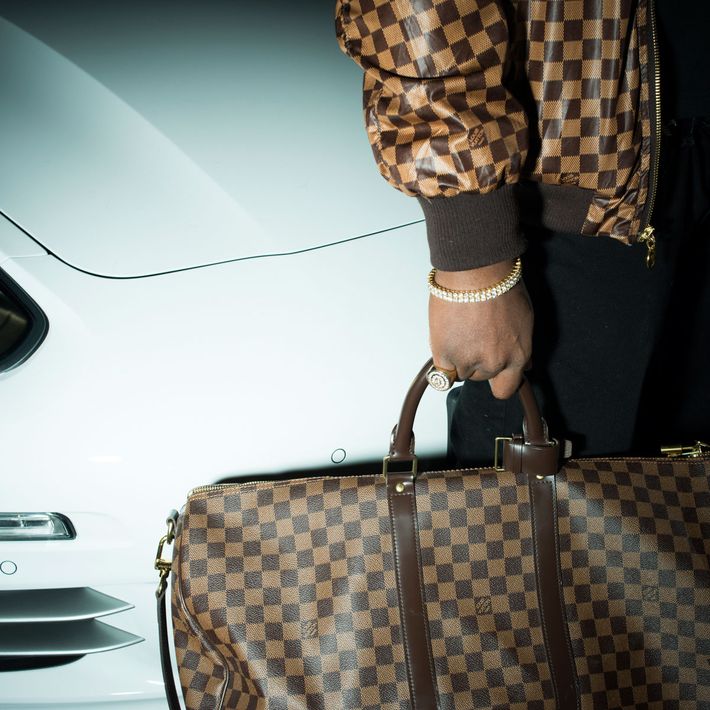 New Jersey, 2013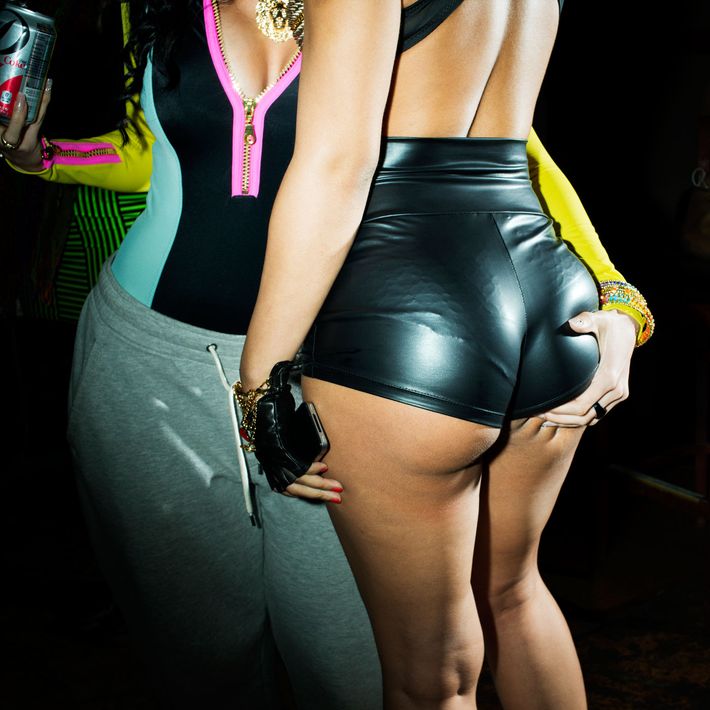 On set in 2013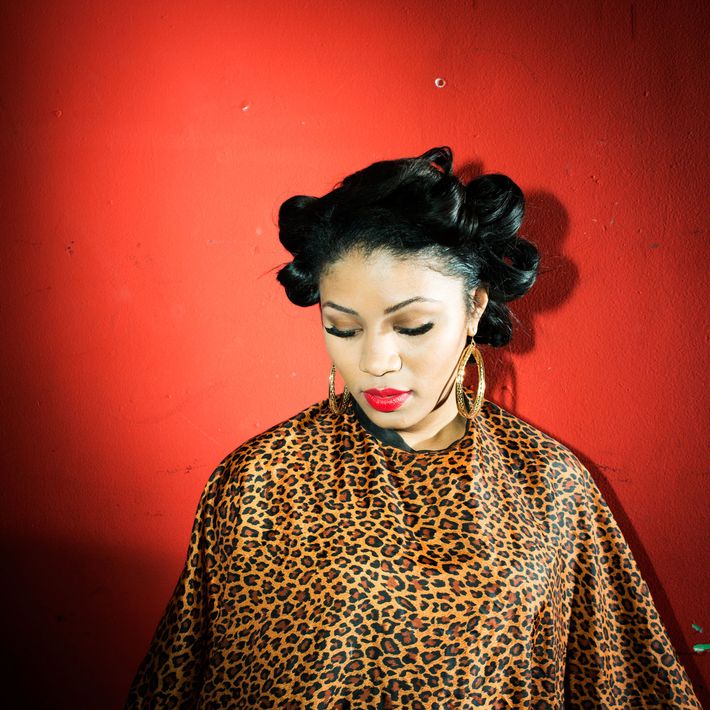 CBS Smooth, Brooklyn, NY, 2013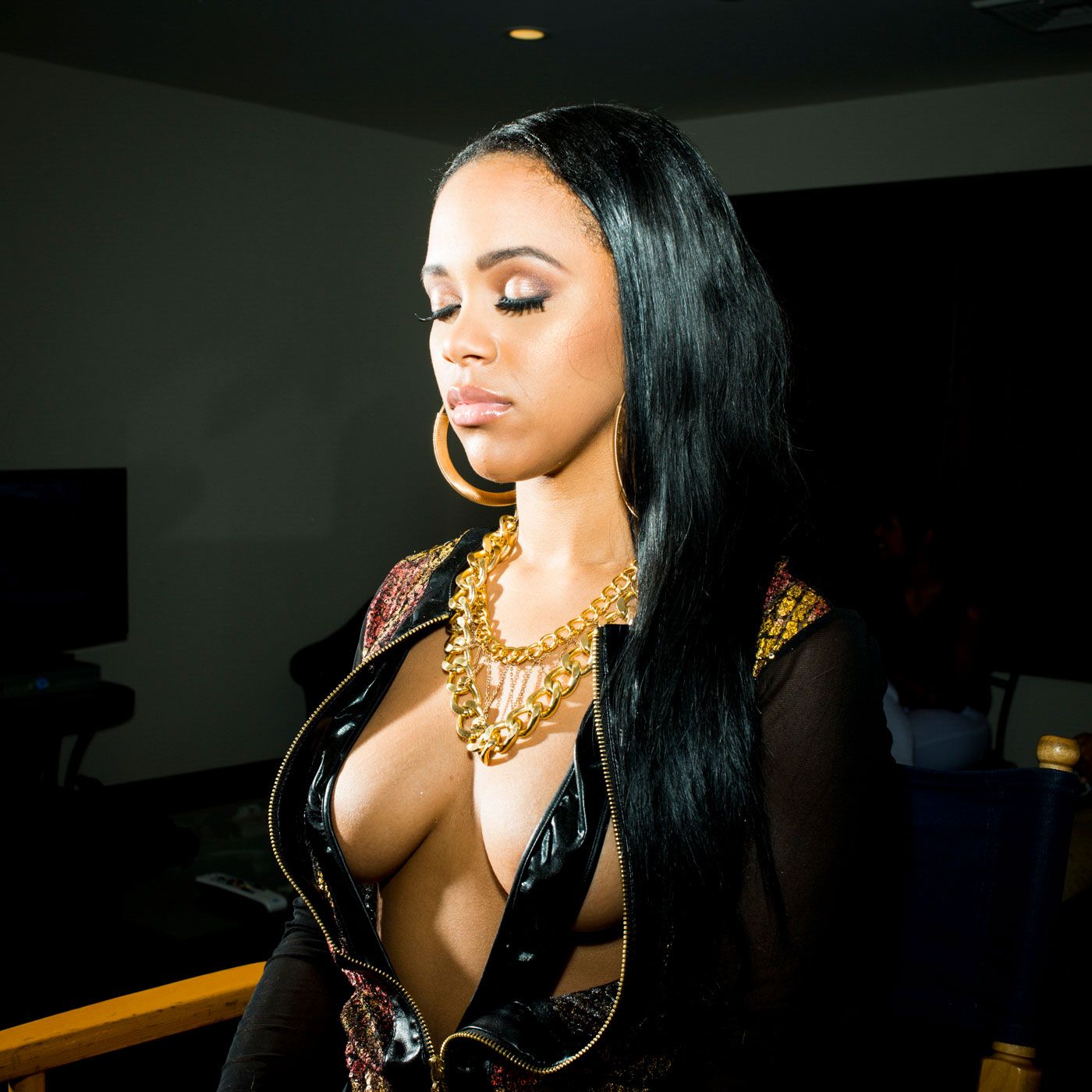 CMYMB , New Jersey, 2013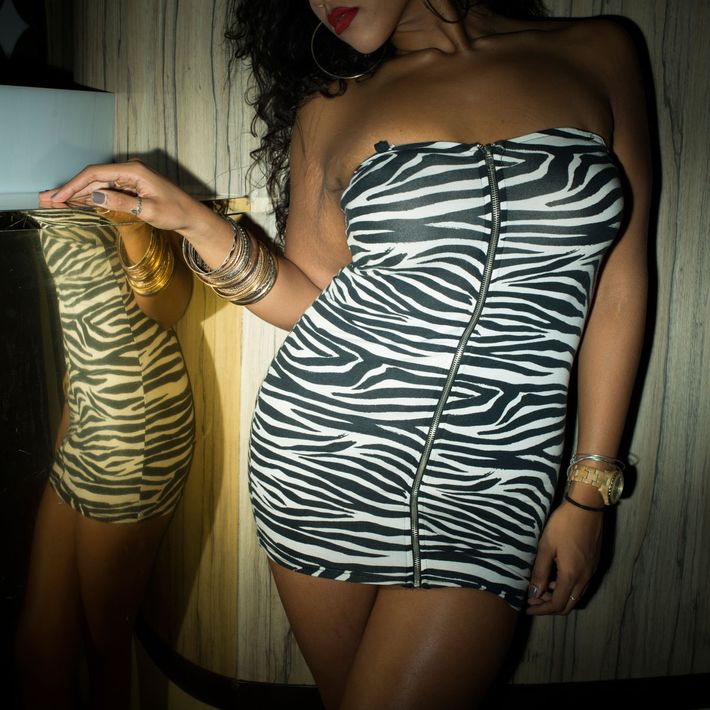 HillStarz, NYC, NY, 2013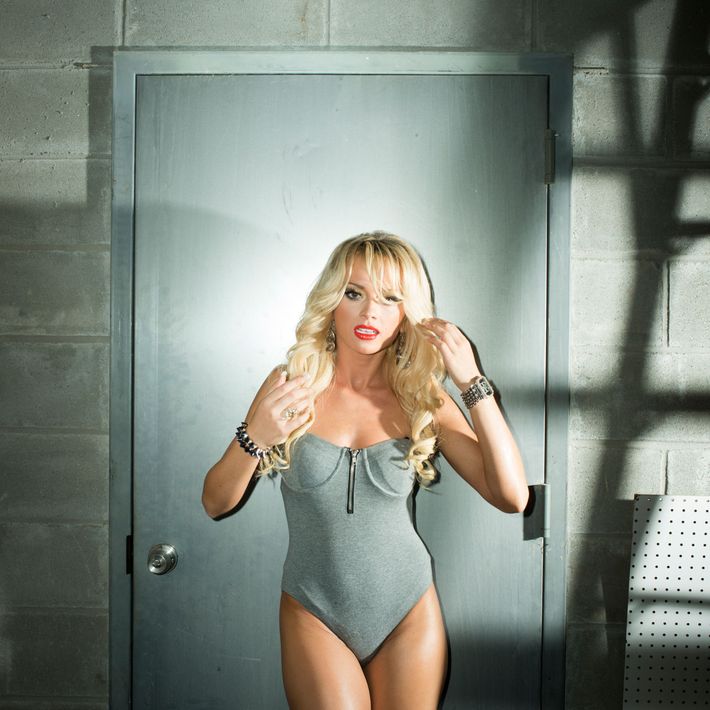 CBS Smooth, Brooklyn, NY, 2013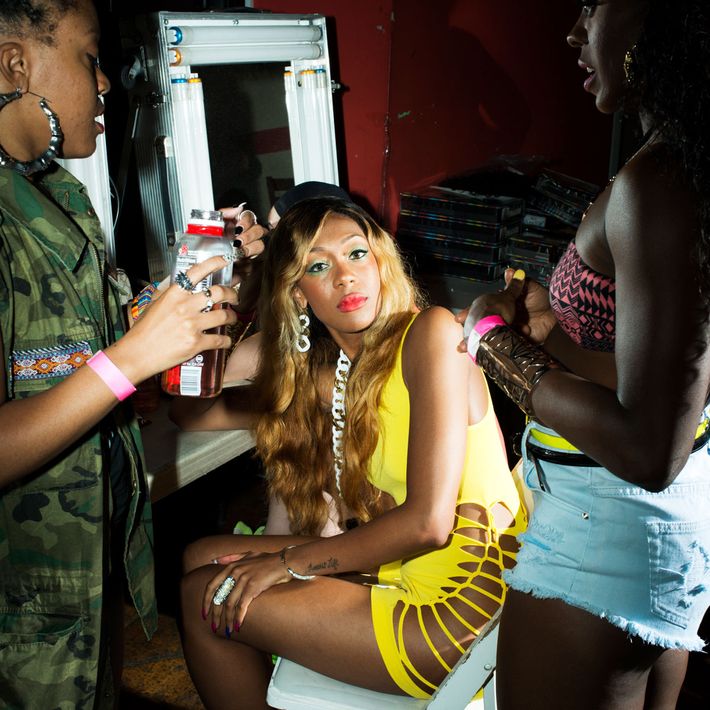 Busta Ryhmes, Brooklyn, NY, 2013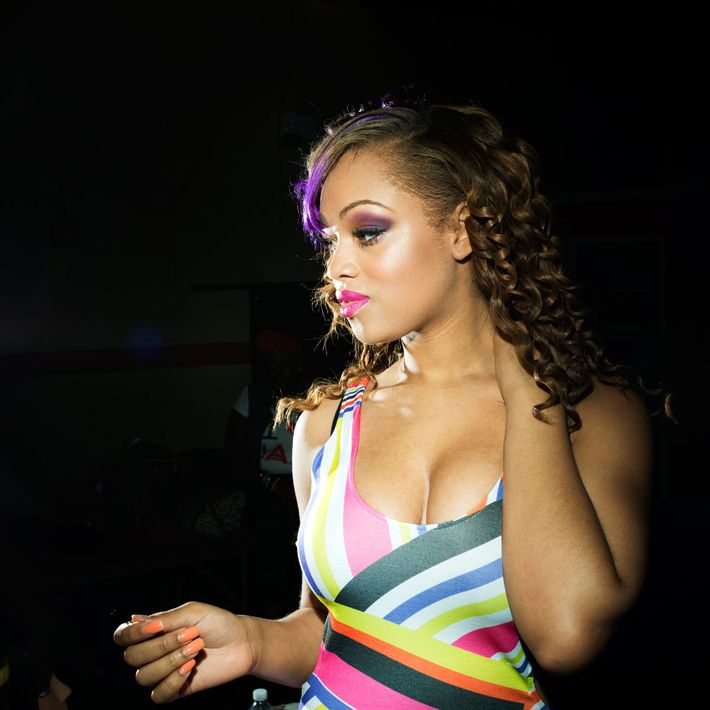 Busta Ryhmes, Brooklyn, NY, 2013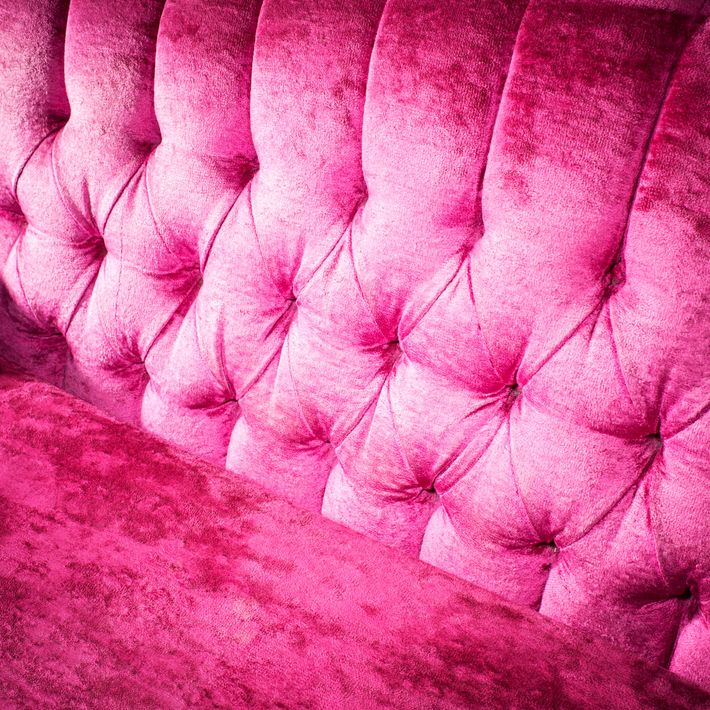 Bronx, NY, 2013