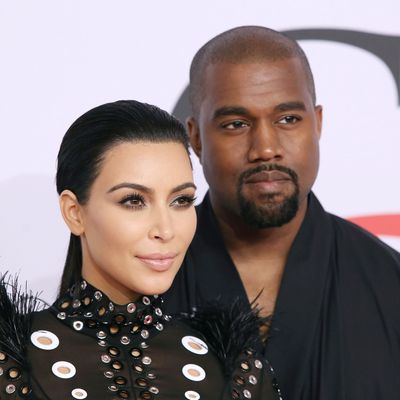 Photo: Taylor Hill/Getty Images
There are two major events to bet on this summer: the NBA finals and the sex of the future Kimye child. To figure out the odds on that last one, you could analyze reports of Kim's morning sickness, pore over photos of how she's carrying this baby, check the statistics on how often second babies are boys, maybe even consult some tea leaves.
Or you could have faith in Us Weekly's mysterious sources, who say that Kim and Kanye are expecting a boy! A bouncing Kanye Jr. for little North to boss around.
Further evidence? Well, the couple was spotted at a New York boutique, browsing wee boys' clothes, says Us Weekly. So whatever its sex, the kid won't be stuck with Nori's custom Balmain leather hand-me-downs.