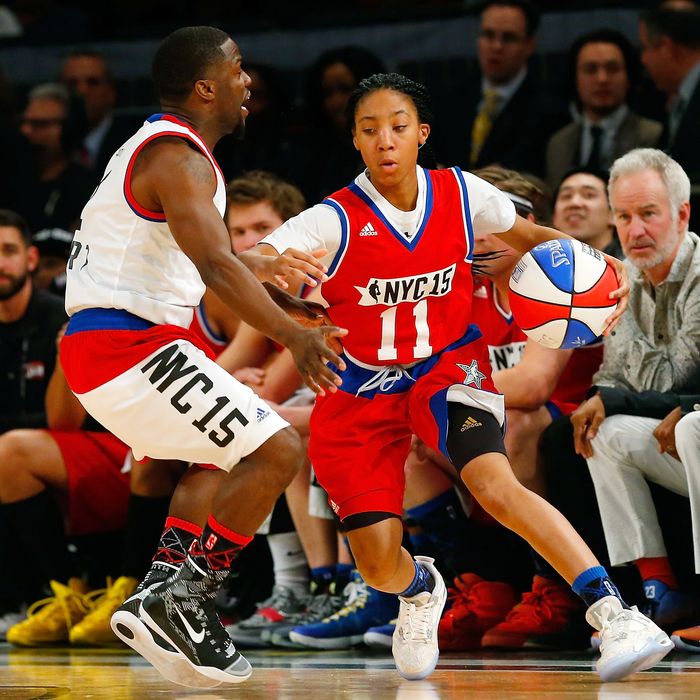 Mo'ne Davis runs circles around Kevin Hart.
Photo: Jim McIsaac/Getty Images
Yesterday, a day before her 14th birthday, Little League superstar and inspirational teen Mo'ne Davis was drafted by the Harlem Globetrotters. Though Davis made her debut as a standout baseball pitcher — she became the first female player in 67 years to throw a shutout at last summer's Little League World Series — basketball is apparently her favorite sport. She played on her high school's varsity team as an eighth-grader last year, has said that she wants to play basketball at UConn, and totally schooled Kevin Hart during the NBA All-Star Celebrity Game.
Due to a "Future Discovery Clause," Davis won't officially play for the Globetrotters until after she graduates from college. Until now, only two women have been drafted by the team: TNT Maddox and Sweet J Ekworomadu, both of whom are on the current roster. This year's draft also included U.S. women's national soccer team forward, Alex Morgan, as well as Hawaii Pacific point guard Kylie Huerta.