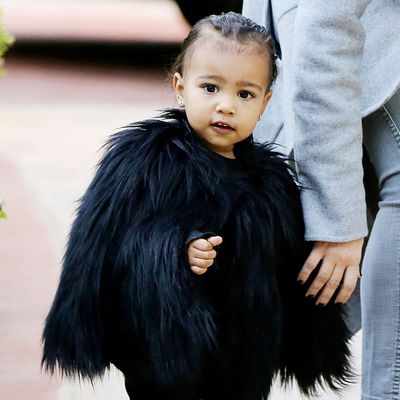 Photo: © www.splashnews.com
While most babies spend their second year drooling on Gap Kids onesies and learning to walk on tacky carpeting, Kimye's spawn spent hers sitting front row at Fashion Week and wearing the crap out of some fur. Today is North West's second birthday, so let's celebrate by taking a look back at what she's managed to accomplish in her second year.
June 2014
Nori kicks off her second year with an elaborate Coachella-themed birthday party, complete with a Ferris wheel, multiple stages, and Yeezus-themed crop tops with fringe.
July 2014
At just 13 months old, Nori takes her first step — on the same day she takes her first swimming lesson. This kid is already putting the rest of us to shame.
August 2014
While most kids were finishing out the summer with popsicles and baby pools, Nori makes her modeling debut in CR Fashion Book.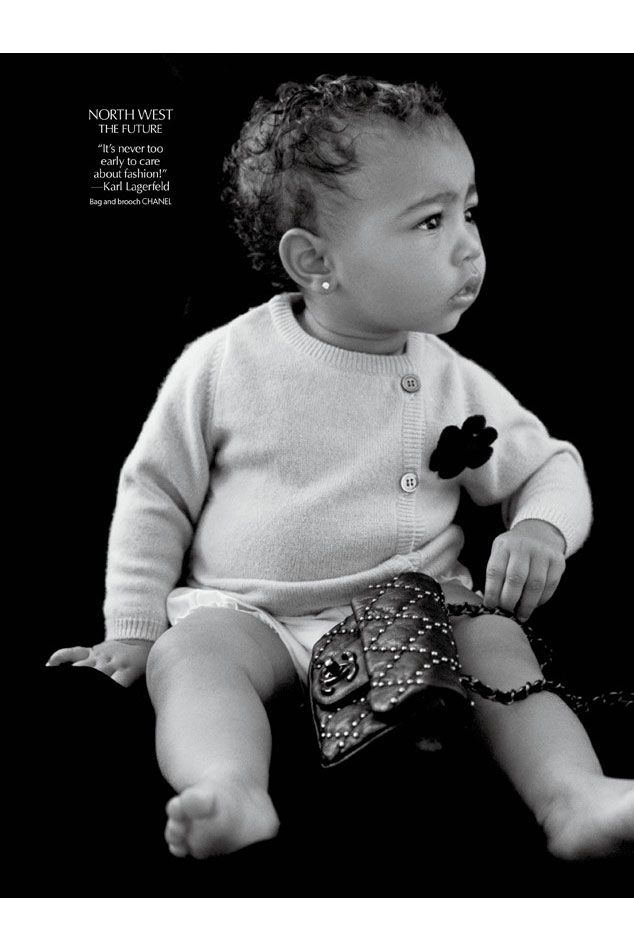 September 2014
North West attends her first of many fashion shows, sitting front row at Balenciaga.
October 2014
For Halloween, Nori goes trick-or-treating with her cousin Penelope dressed as a stinkin' adorable skunk.
November 2014
Like many toddlers, North takes her first trip to the zoo, but she did it wearing custom-made Yeezus gear.
December 2014
North endures her first scandal: being cropped out of her mom's Instagram. Can she live?
January 2015
Daddy Kanye makes Nori the star of his new music video for "Only One."
February 2015
Nori attends another fashion show, and throws the first of what we assume will be many front-row temper tantrums. You're gonna have to do more than that to impress her, Alexander Wang.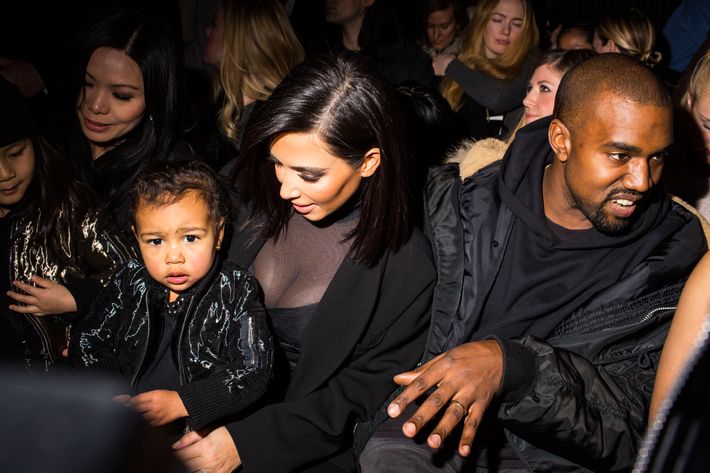 March 2015
North proves she's not too young to travel in style, riding a Frozen suitcase through the Paris airport.
April 2015
As many kids prepared to be baptized at their local church, North has her baptism at an Armenian church in Jerusalem.
May 2015
Kim announces that she's pregnant, and that Nori will become a big sister.
June 2015
Nori celebrated turning two today by taking a trip with mommy and daddy to Disneyland.
Read all about North's first year here.