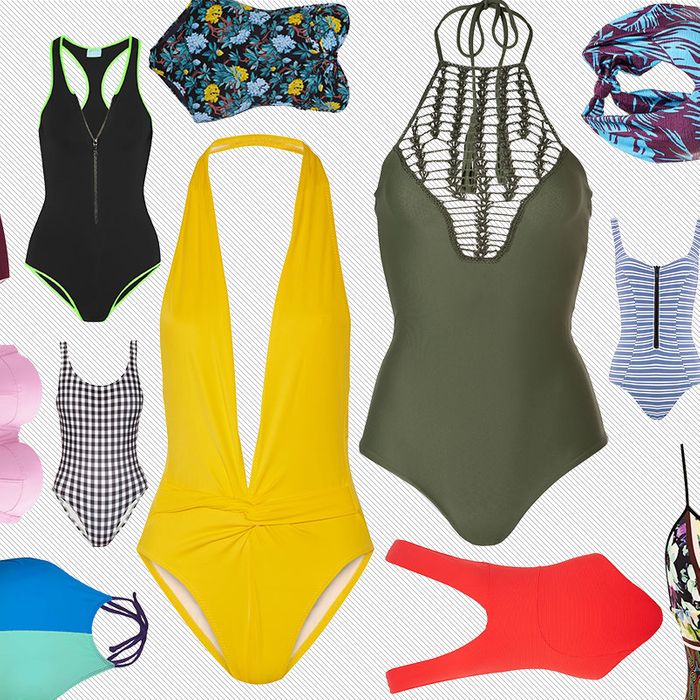 As much as we love a caftan-ready body, there are times when you have to ditch the voluminous dress and get into the water. But shedding your tent doesn't mean you can't still feel confident — and hot. If you're looking for a simple, no-fuss one-piece swimsuit, check out Bikyni, the new affordable line from the former chief operating officer of the Reformation. Plan on getting active on the beach? Try a racerback suit from Melissa Odabash or Roxy. And if you might bump into a certain someone you want to impress, a cutout number from Karla Colletto will get them thinking about your tan lines. Click ahead to check out the 21 best one-pieces that will make you rethink beach sexy.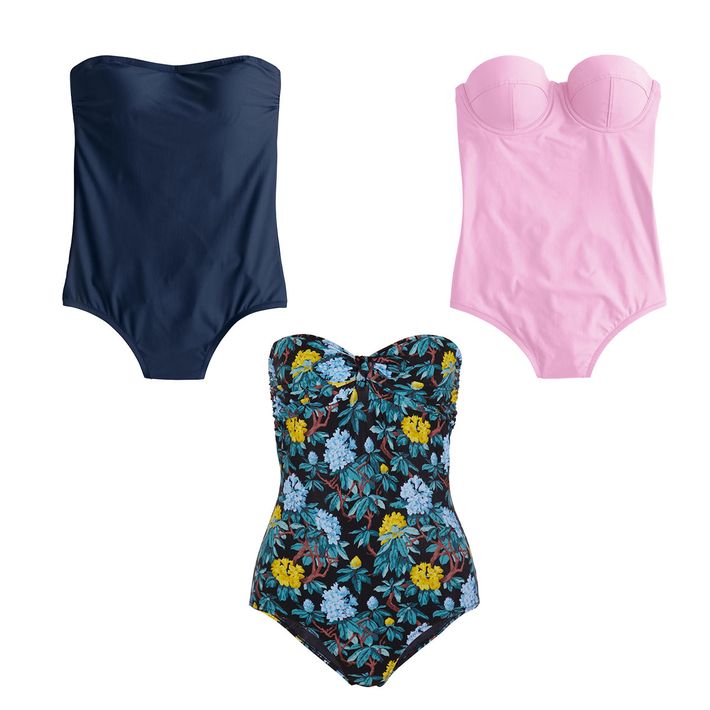 Avoid Weird Tan Lines
If you'd rather not have weird patches of pale skin, stay away from cutouts and try a simple strapless suit. This J.Crew suit has seamed underwire cups for extra support, or try a lightly padded shelf bra in a fun floral print from Miu Miu.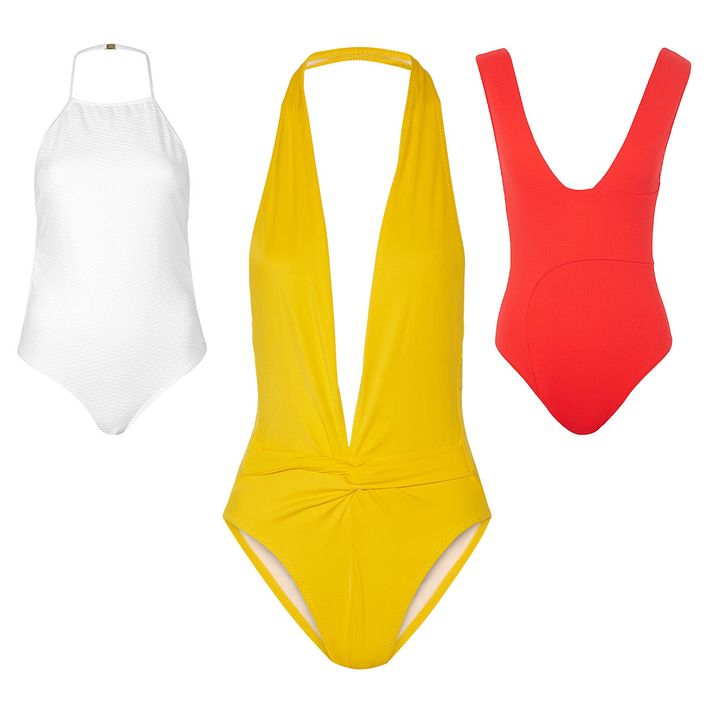 Make Your Legs Look As Long As Gisele's 
Low-cut halters and a high cut at the hip elongate your legs — not as long as a runway model, but as good as it gets. Topshop's halter neckline has a bit more bust coverage, or go all the way sexy with Norma Kamali's deep-V cut.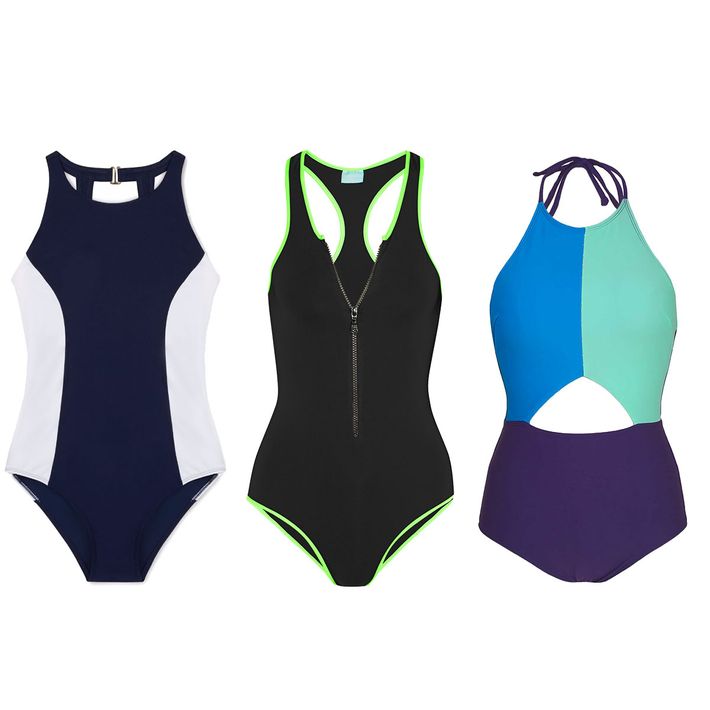 Run Like the Wind
Whether you're playing volleyball or surfing, sturdy straps are key in preventing a wardrobe malfunction. Racerback suits, like this Melissa Odabash one, are the best at staying put, but a well-tied halter can work too.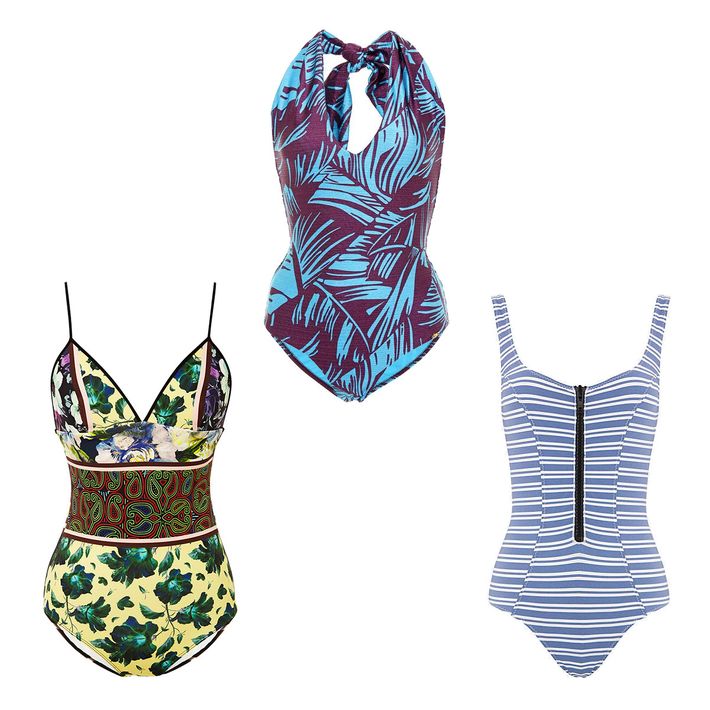 Support Your Boobs
When your breasts need a little protection, look for halter tops or adjustable necklines. Salina's halter suit lets you adjust how much support you need, while Lisa Marie Fernandez's suit allows you to zip all the way up or tease a little cleavage without spilling out.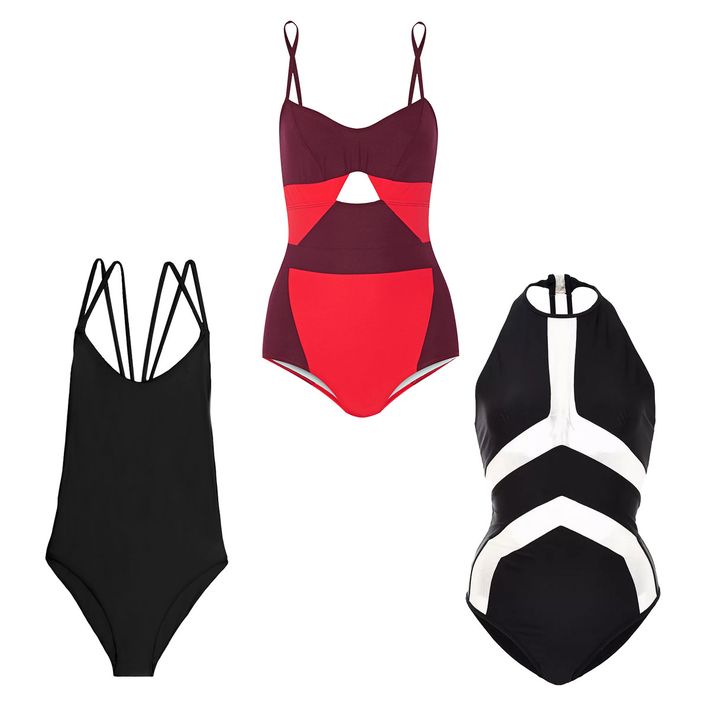 Hide All the (Food) Sins
Structured color-block suits disguise the tummy strategically with flattering geometric patterns. Sleek black suits are the most forgiving in smoothing everything out, so you don't have to suck it in for hours but you can also fake a slimmer waist with alternating light and dark panels.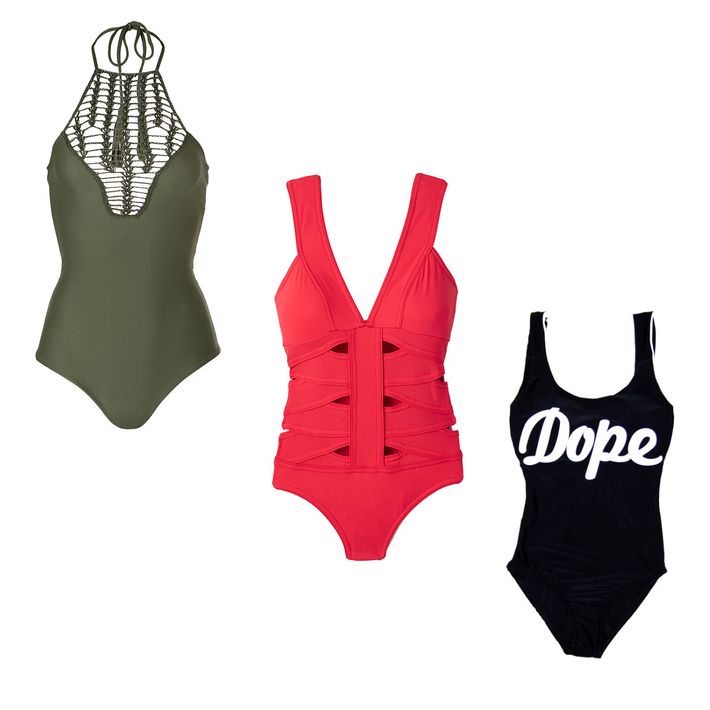 Look Good in Front of Your Ex
Creative cutouts, or just calling yourself dope does the trick.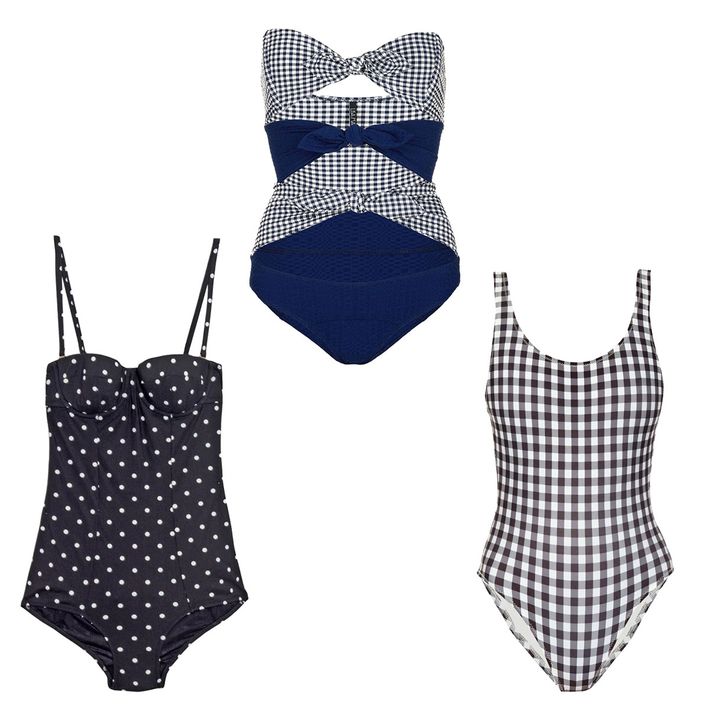 Channel Your Inner Taylor Swift
If you're shy about your belly button, too, you're not alone. Make a serious attempt to be a part of Swift's enormous girl squad with these gingham and polka-dot options.