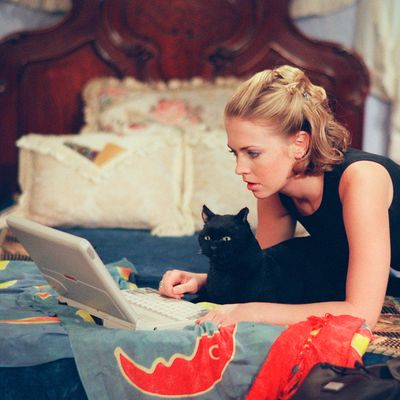 Photo: Randy Holmes/ABC/Getty Images
Bad news for anybody hoping to exact revenge on a voodoo doll shaped like their ex: Twee purveyor Etsy recently tweaked its rules, banning sellers from peddling "any metaphysical service that promises or suggests it will effect a physical change (e.g., weight loss) or other outcome (e.g., love, revenge) is not allowed, even if it delivers a tangible item."
The witches of Etsy are understandably upset, as the banning of spells, crystals, and various other magical goods has caused their sales to tank.
"Etsy seems to be only targeting those items of a pagan/occult nature while allowing items of certain faiths traditionally used for protection like St. Christopher medals, to still be marketed," one vendor told the Daily Dot. "Personally I think it's probably unintended ignorance and failure to consider and think through what banning all spiritual, energetic and magickal claims will really mean."
Angering a group of people who can cast hexes probably isn't the best business move.