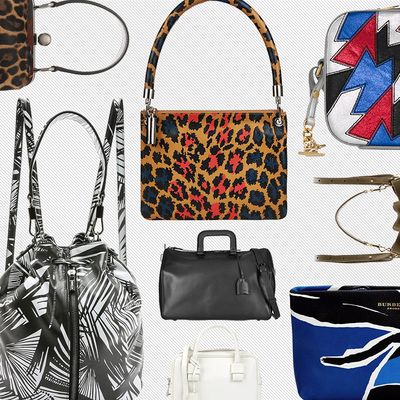 We've already covered the best dresses on sale right now, but maybe you're in the market to splurge on a designer bag at a discount? It's possible — there are still great options out there with up to 85 percent off the retail price. Looking for a bucket style that can double as a backpack? Sophie Hulme and Elizabeth and James have chic options that easily convert. Maybe you want to finally own that fancy luxury-brand bag? Saint Laurent and Valentino both have cross-bodies that are marked down. And if you just need something to lug around all your crap, 3.1 Phillip Lim's big doctor bag should do the trick. Click ahead to see ten of the best bags on sale.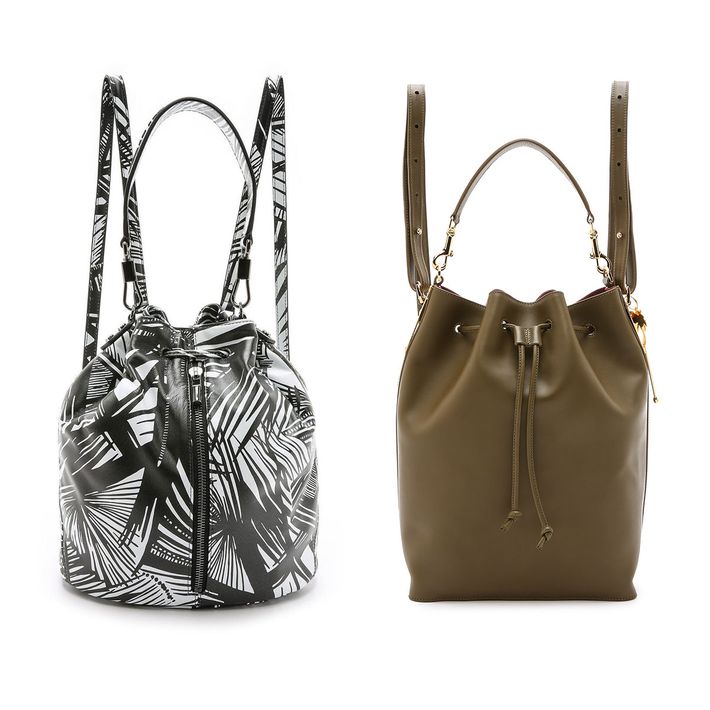 A Convertible Backpack
Two bags for the price of one! Remove the backpack straps if you'd rather carry these bags bucket-style.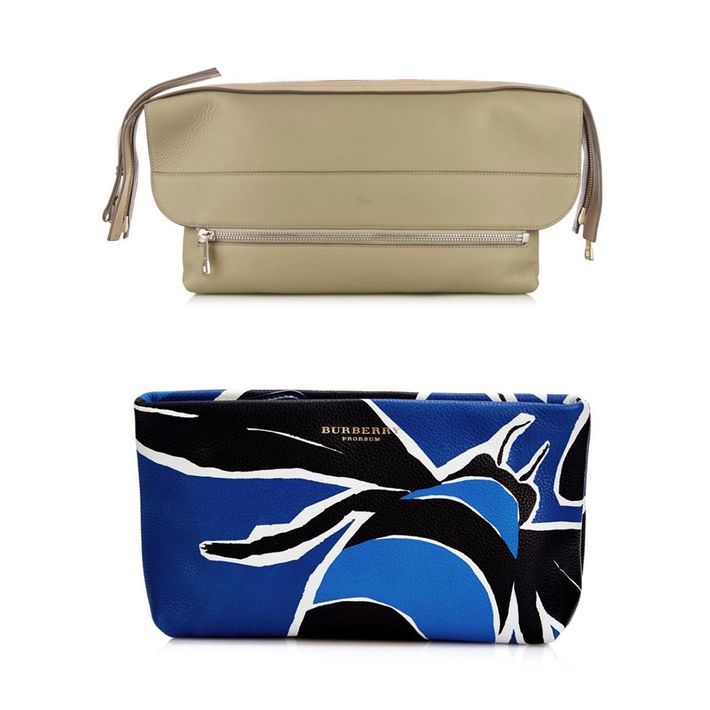 A Roomy Day Clutch
Chloé's two-tone style will fit comfortably under the crook of your arm while Burberry Prorsum's leather pouch has a colorful print to dress up any outfit.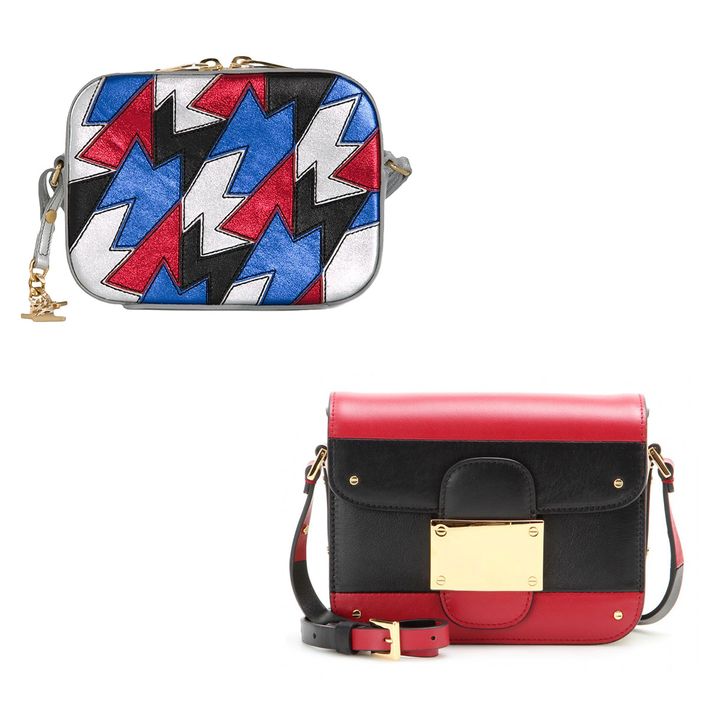 A Fancy Cross-Body
If you're going to splurge on a designer bag, why not go a little kooky with Saint Laurent's printed style, or classic, with Valentino's striped option?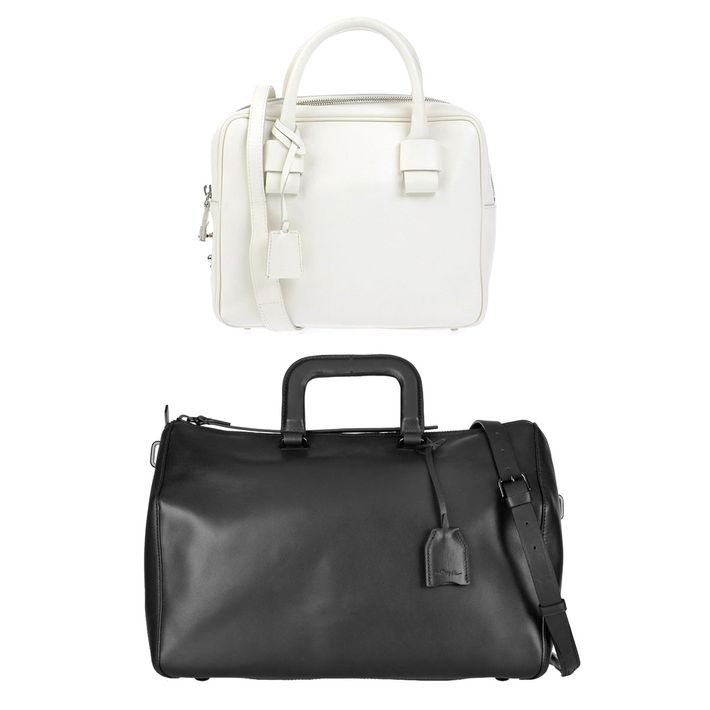 The Doctor Bag
If you love to schlep things but need more structure than a tote, try a "doctor bag." The million compartments in this white Marc Jacobs will help you stay organized, and 3.1 Phillip Lim's bag has two handles along with a detachable strap to carry even the heaviest of items.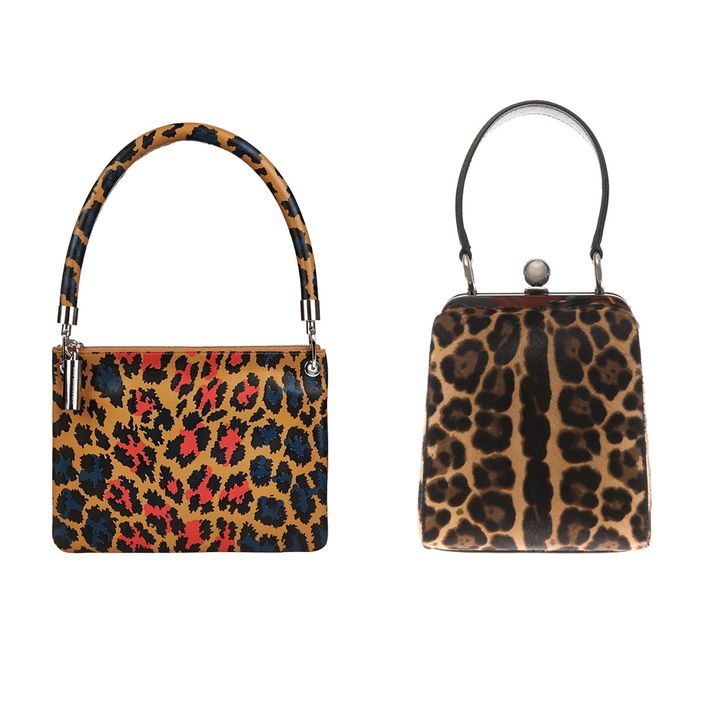 A Ladylike Bag
Go ahead and embrace your inner Sophia Loren.