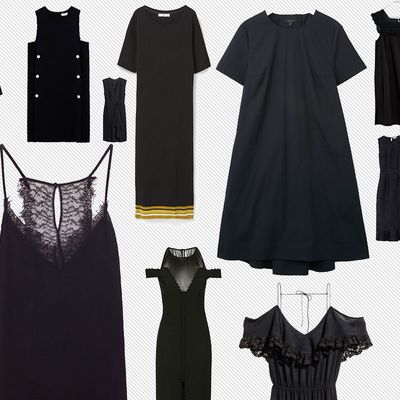 Does the mere thought of the temperature going above 80 degrees send you into a panic? When you see bright sunlight is your first thought to retreat back to the dark confines of your apartment? Is August the most torturous month? If you said yes to any of these questions, you (much like myself) can be described as a summer-hater. But just because we're in deep summer doesn't mean you have to succumb to the temptation of bright colors and crazy prints — you should be true to your cold-loving self. For all the warm-weather loathers out there, we hunted down the best black dresses to get you through the rest of this too-bright season.
Looking for something that withstands 100-plus-degree heat and humidity? Zara has a sexy lace slip that's as close to being naked as you can get. Do you need something presentable for the office? Aritzia has a simple shift that can go under a blazer. And since it's smack dab in the middle of wedding season, Topshop and Opening Ceremony both offer dressy options ideal for any fancy (ugh, outdoor) affair. So click ahead to check them out and cheer up — winter is always coming.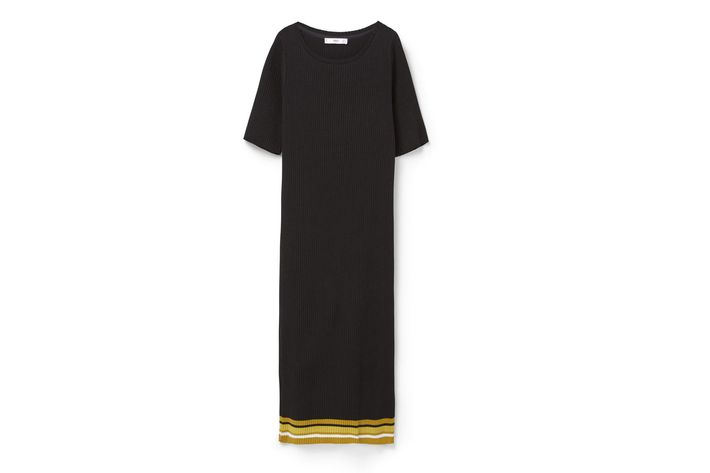 You can go full-on sporty and wear this with sneakers but it'd also look good with some stacked-heeled sandals — in case you want to be more dressed up.
Mango-ribbed long dress, $24.99, Mango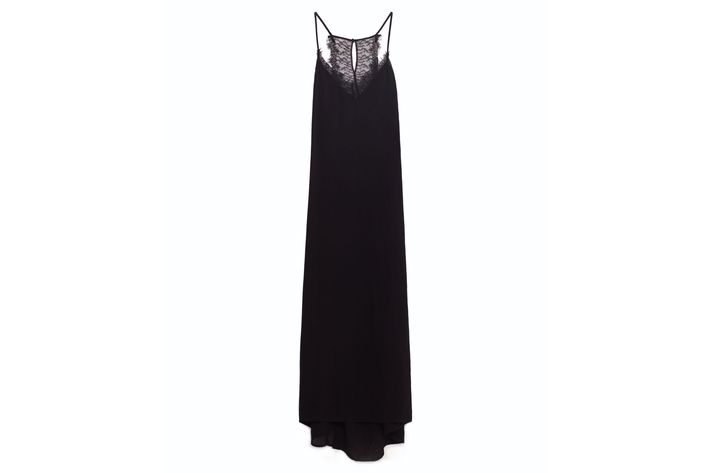 Are you always a hot sweaty mess? Do you find clothing in the summer nothing more than a hindrance? Then get this lacy slip.
Zara dress with lace back, $29.99, Zara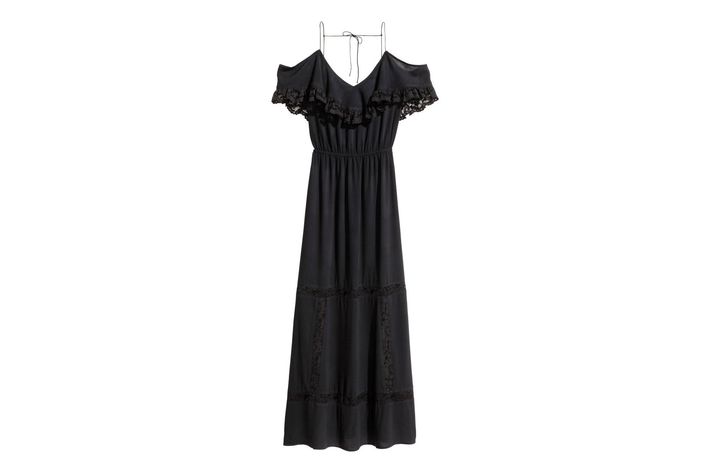 Just because you hate this time of year doesn't mean you don't want to wear something trendy. This off-the-shoulder style feels current without sacrificing your dark sensibilities.
H&M off-the-shoulder dress, $39.99, H&M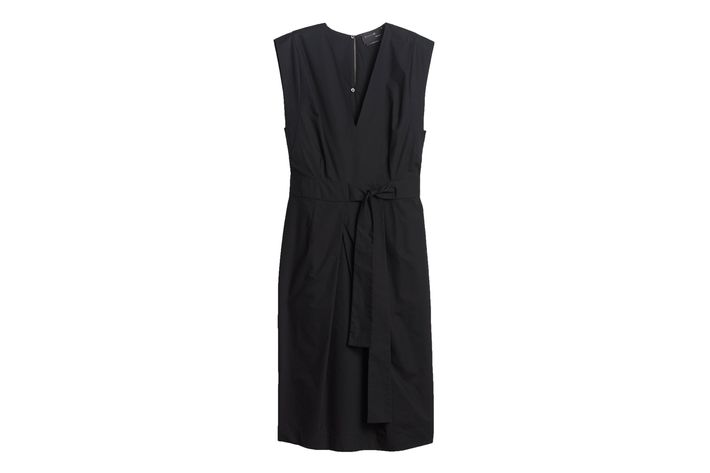 Cut so that it's slightly loose (a.k.a. letting that air circulate), this shift dress is a lifesaver for gross morning commutes. And because all offices are freezing, it also looks great under a classic blazer.
1-01 Babaton Judith dress, $82.50, Aritzia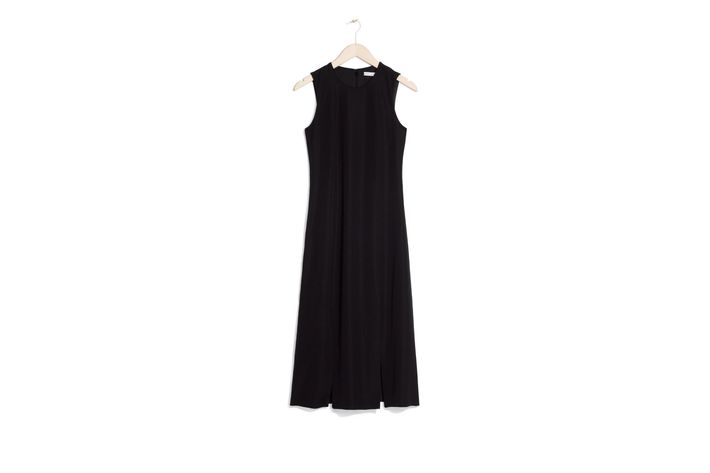 At first glance this dress seems pretty conservative. Then you take a step and you find that it has two high slits. Just remember to watch out for errant breezes.
& Other Stories double slit dress, $95, & Other Stories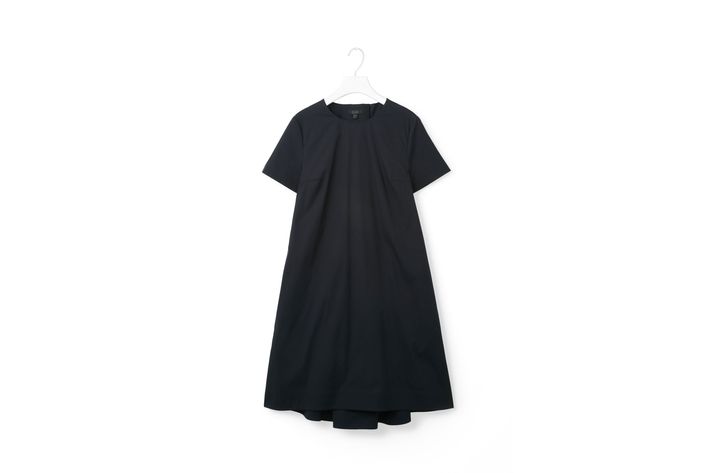 Roomy enough that it feels like your favorite sleeping shirt but pulled together that you can justify wearing it to the office with flats.
COS tie-back dress, $115, COS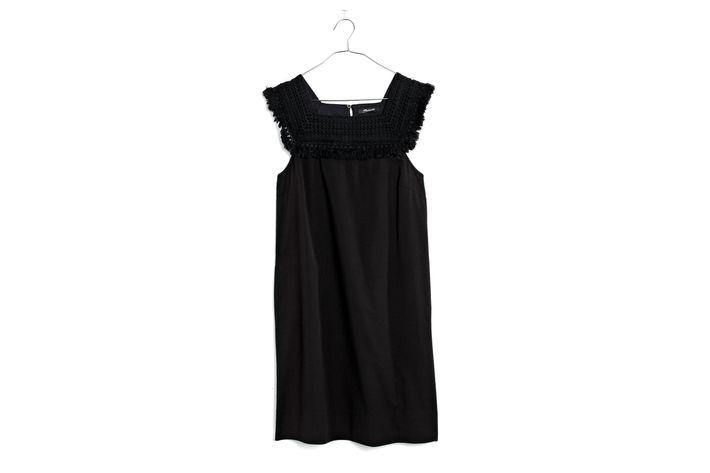 With its fringe detailing around the neckline, it's about as close to bohemian beach fashion as you will get.
Madewell Sundream fringe dress, $98.50, Madewell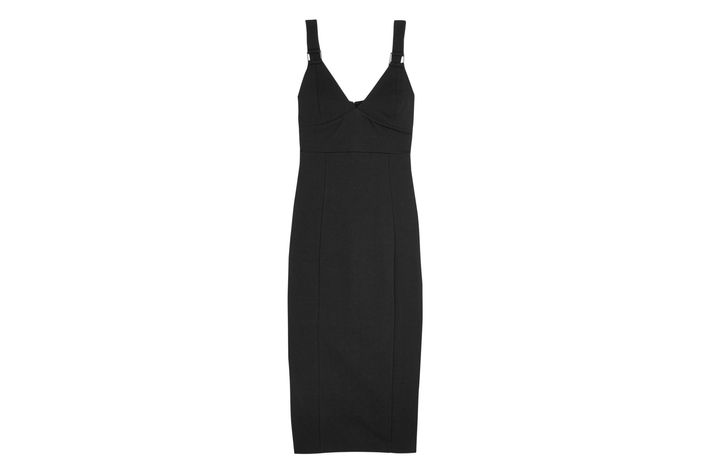 Sometimes you need a slinky dress for a night out.
MICHAEL Michael Kors stretch-jersey dress, $140, Net-a-Porter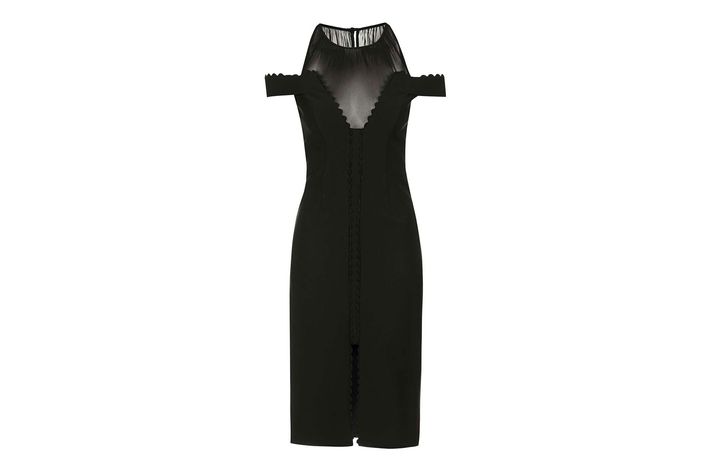 Wedding season means you're going to definitely bump into some people you haven't seen in ages and you want to impress them. This black dress is probably sexier than your usual but that's the point — it's memorable yet still appropriate.
Topshop cold shoulder pencil midi dress, $140, Nordstrom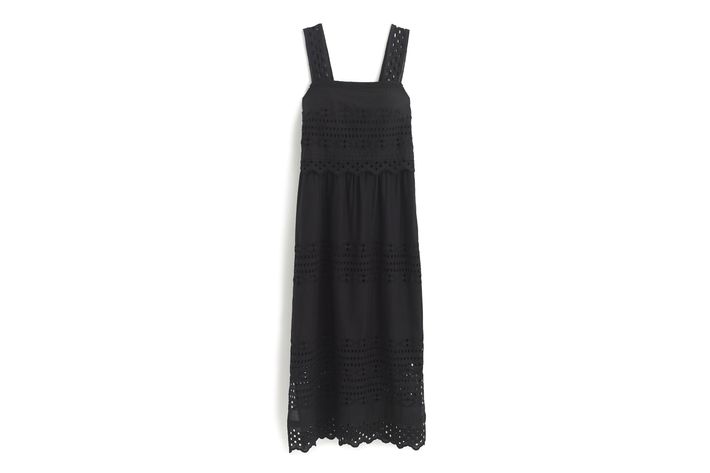 It's the dress to throw over your bathing suit when you begrudgingly decide to join your friends at the beach.
J.Crew tiered-eyelet midi dress, $109.99, J.Crew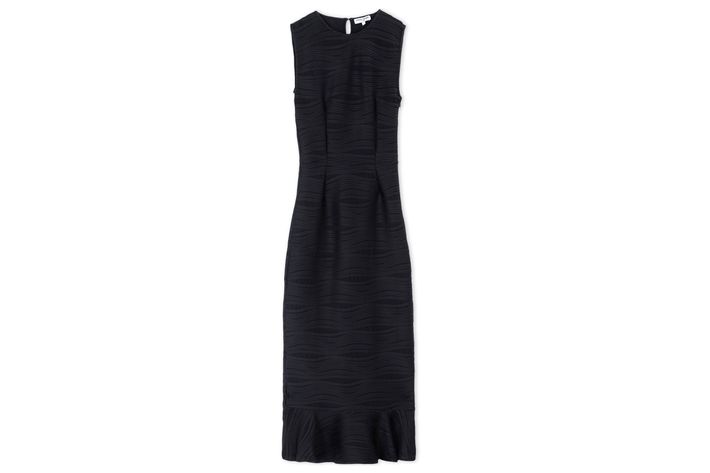 Professional enough to wear to your big interview and it's 70 percent off.
Opening Ceremony dress, $158, The Corner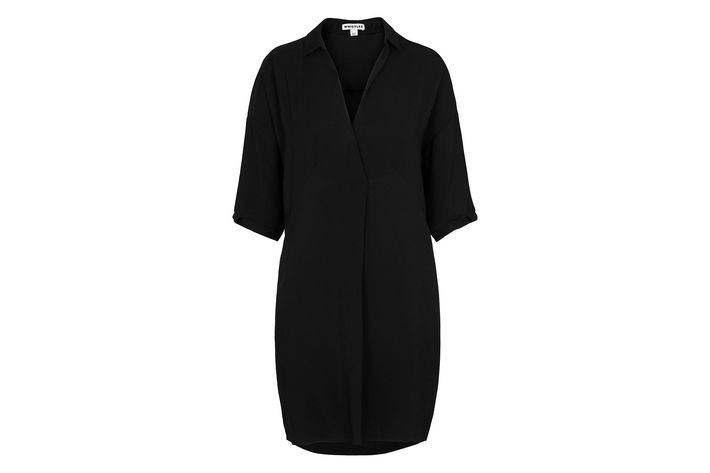 What do you get when you combine a caftan with a shirtdress? Your favorite piece to reach for on those lazy mornings.
Whistles Lola dress, $180, Whistles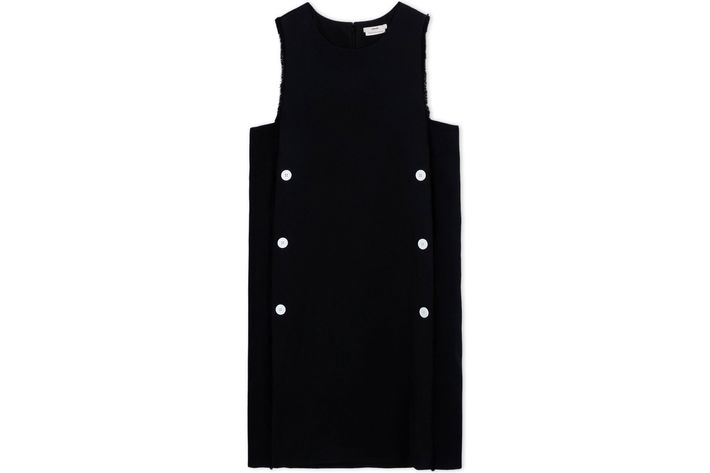 Wear it on its own now — and then layer on a long-sleeve top, white shirt, or cashmere turtleneck in the fall.
Edun short dress, $280, The Corner