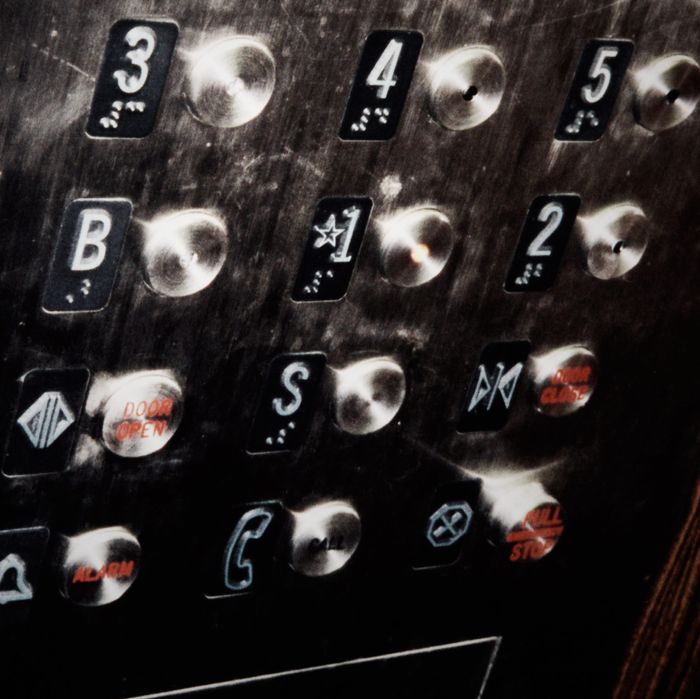 New York's Sex Diaries series asks anonymous city dwellers to record a week in their sex lives — with comic, tragic, often sexy, and always revealing results. This summer, the Sex Diaries will appear on the Cut as a special edition. Check back Tuesday afternoons for your weekly peek behind doors left slightly ajar.
This week, a 26-year-old woman in book publishing who's sleeping with two guys in her building, but really just wants her ex-boyfriend back before she turns 30: female, 26, Upper West Side, straight.
DAY ONE
8a.m. If this isn't the ultimate New York City sex saga then I don't know what is. I am 26 years old and sleeping with two guys in my building; one is the president of the board. I bought my studio about a year ago, newly single after ending it with my pretty wonderful college boyfriend of seven years because I wanted to experience life and felt too young to be so settled-down. This morning is like every other: I wake up, run 30 minutes in the park, and make four pieces of cinnamon toast with butter at home.
9:30 a.m. I head to work, book publishing. I'm working every day of the week right now, but I don't mind because I like what I do — I work with smart, funny women. They love my sex stories. On top of the apartment guys, I also date other men. Last night, I had dinner and sex with a kid I went to high school with, Ted …. while one of the neighbors was knocking on my door. This wasn't the first time that had happened. I only hoped it wasn't the POB (president of the board) because he actually has a spare key. So there I was, riding Ted, putting my mouth over his so we could fuck silently until the door-knocking stopped. Have to admit, pretty HOT. Ted found it amusing. He's one of those guys who fucks really fast and technically has no "love-making" skills, yet somehow my body responds really well to his.
Noon Typically, I pack my lunch. Today was a homemade veggie-rice-stir-fry thing I cooked myself over the weekend. And then a Snickers Bar. When I'm at work, I'm focused on work. I don't "slut it up" all day texting. That comes later.
4 p.m. Around now, I make night plans. The other neighbor, Max, wants to grab sushi. I'm down.
7 p.m. I always open a bottle of wine when I come home from work and I usually finish it by the end of the night. I probably got this habit from my parents, who are 100 percent functional alcoholics and have both had alcohol-driven affairs. Considering I'm so aware of all this, you'd think I would try to break the pattern. Nope. Instead, I break open a Shiraz. Two glasses before Max knocks for sushi.
9 p.m. I have two sake martinis. Max has water. We come back to my studio to fool around. Max is kind of a stiff, no pun intended, so I always need to seduce him a little before we get into things. Max is vanilla. He has a really great dick (the irony!) and is the "hottest" of all the guys, but the sex is pretty bland. Okay, Max is a dud. He works for the DA. He is the only one I don't use a condom with (I'm on the Pill), because I know he carries zero diseases. He's not even edgy enough for that, lol. I drink my wine throughout the night with him. Small, inconsequential orgasm for me, but whatever. He blows a gigantic load and then seems mortified.
11 p.m. The second he leaves, I send drunk, slutty good-night texts to POB (who is away for the night) and this other guy, I'll call him Cowboy Boots. I go to sleep thinking Max probably has to go. He's such a pussy. Who gets shy about his own jizz?
DAY TWO
10 a.m. I should say that in general I'm very careful about condoms. I'm putting that out there now because the rest of the week gets really whore-ish. I don't have any STDs except HPV.
Noon Work and a huge sandwich I made with sharp-cheddar cheese and strawberry jam from my aunt in rural Pennsylvania. Another crazy drunk!
4 p.m. There's a work event tonight so I sneak out to get my hair blow-dried. The salon is near POB's office, so he runs down to visit me. "Don't you love getting blown?" I say to him immediately. We have funny, witty banter. He's a sexy man. I think he has a dark side. Sometimes he can't get it up. There's also something about him that scares me. An intensity. He runs a big-money family business, so I often wonder if there's something shady there.
6 p.m. Work event. CHAMPAGNE. I exchange numbers with some lingering guys, but after seeing POB a few hours ago, I  just want to go up to his penthouse and get it on with him.
8 p.m. So that's what I do.
DAY THREE
10 a.m. Yep, three guys in three nights. Don't feel bad for my vagina; my vagina has it pretty good!
Noon Max treats me like his girlfriend and texts often, always trying to make plans in advance. A better woman would probably be thrilled about this. I find his nice gestures to be kind of corny.
2 p.m. One of my colleagues comes over to talk boy problems. She's dating a guy she finds physically repulsive, but she's 39 and feels all this pressure to settle down. I hope to never, ever, ever, EVER be her. My goal is to have a few more years of fun and around 30, start taking my love life more seriously. Maybe get my ex back. I miss him all the time and force myself not to reach out. I'm not going to worry about it now.
6 p.m. I pick up a bottle of wine and am frothing at the mouth to open it. Two glasses in, Cowboy Boots comes over. The plan is to order in and watch True Detective. Cowboy is an actor on a TV show everyone knows, and has some clinically insane actress ex-girlfriend he talks incessantly about. We met on a run in the park. He's a real weirdo, but he's lovable. He's extremely sexually confident and nothing turns me on more.
9 p.m. We never watch True Detective. I sit on Cowboy's face and it feels incredible. He fingers my ass while I ride his face. Feels so fucking good. Then I get on top and ride him while he bites my nipples until we both come. Won't let Cowboy's dick near me without a condom, don't worry.
11 p.m. He drinks whiskey and I finish my bottle of wine. We have a quick second fuck on my floor and I kick him out. My kind of night! If this is where you call me shallow, I'd like to say: I think you're just jealous.
DAY FOUR
11 a.m. Today I feel drained.
3 p.m. Work drags on. I catch up with my family on the phone. I have a lot of resentment toward my mother, which I won't get into here. She's pretty selfish. I never felt like I could really talk to her. My father is the sweet one, but I think he's been depressed lately. I see them about once a month and it's never joyful like I imagine it should be with family.
6 p.m. I pick up Indian food on the way back to my studio. This is TMI, but I sort of feel like if I have Indian food I'll be too bloated (a.k.a. gassy!) to let any of the above men visit me later. It's like the ultimate sex protection.
8 p.m. I'm ready to shut down my lights in case POB comes knocking. He doesn't need to know I'm home.
DAY FIVE
7 a.m. I went to bed early and feel so rested. Have a great jog and get ready for work super-refreshed.
11 a.m. I'm getting a shit-ton of stuff done today.
1 p.m. I sit in the park with my leftovers. I'm so rested that I know I'll have energy for a great night ahead. But with who … with who …
2 p.m. Poor Max is wondering where I've been. I tell him we can do something later. I know he'll suggest sushi and sure enough, he texts, "Sush?"
8 p.m. I'll fast-forward to the good stuff. Sushi and sake with Max leads to the boring fucking of Max's beautiful dick. By 8 p.m., we're both pretty much done.
9 p.m. I go back to my apartment, take a shower, and text POB. I miss that shady motherfucker. I ask if he wants company. I put on my PJs and go up in the elevator. It would be almost impossible for me to see Max in the elevator since he's a floor below me. But if I did, I'd come up with a good lie. And he'd buy it.
10 p.m. POB and I are fooling around on his couch. He's fingering me and it feels kind of painful since my pussy is basically still raw. Still, he makes me come with his hands. I blow him and he comes in my mouth. When I go downstairs I actually commend myself for not having two cocks in me in one night. SICKO!
DAY SIX
8 a.m. I wake up missing my ex-boyfriend. He was really hurt when I left him, and his family, whom I adored, hated me for it. As you'll see, I don't have a lot of friends and that's because they all took his side. I can't say I blame them. I text him to see if he wants to meet for lunch.
10 a.m. I don't hear back from my ex. It's making me really anxious. It's hard to concentrate on anything else.
Noon Still nothing from my ex. Max texts that "last night was great." What a pussy. I'm annoyed by him. I'm so upset that my ex is ignoring me that I debate having a glass of wine at lunch. I ask a colleague if she wants to have a liquid lunch. She's a party girl, so I know she'll be game.
1 p.m. We have white wine with lunch and my colleague asks if I want to meet her boyfriend's friend later, who is a tall, rich Korean basketball player or something. She implies they all do a lot of blow together. I'm not big into cocaine, but I tell her I'm free.
6 p.m. I run home to change for this weird night ahead. My ex never wrote me back. He is either done with my antics, or seeing someone else. It's ruined my day but I'm about to get really distracted.
8 p.m. The double date starts at a trendy restaurant. We all do bumps in the bathroom, which means I barely eat. The Korean is incredibly handsome, totally not my type, but nothing to complain about at all.
1 a.m. We are all really high and at a club. Zero sexual energy between me and this guy, but I'm having fun. I did six lines of coke at the club.
4 a.m. I go home alone, regretful about the coke, and still anxious about my ex not texting back. I barely sleep …
DAY SEVEN
9 a.m. I am miserable heading into work. How do cokeheads function? I am pretty sure this will be the last time I take that drug.
Noon I respond to texts from the night before: Max, Cowboy, and POB. I wish every girl knew the power of ignoring, or not giving a shit about the men in their life. It works like magic. Of course, I'm experiencing the other end of things with my ex ignoring me. Love is one big, brutal mind-fuck of a sick game.
3 p.m. I just want to get home and go to sleep. I'm counting the minutes. Then I realized: I haven't pulled the "I have a dentist appointment" card for a long time. I pull that on my boss and she's cool as always about it.
4 p.m. Yayyyyyyyyyyyyyyy. I'm free. Going straight home to bed.
8 p.m. I wake up from a monster nap. I read my texts. Max wants to know if I'd like a steak, because he's cooking them tonight at home. I text back immediately, hoping it's not too late. He says, "Come on down." I shower, put on some cute sweats, and take off for his apartment. And here we go again …
Want to submit a sex diary? Email sexdiaries@nymag.com and tell us a little about yourself.