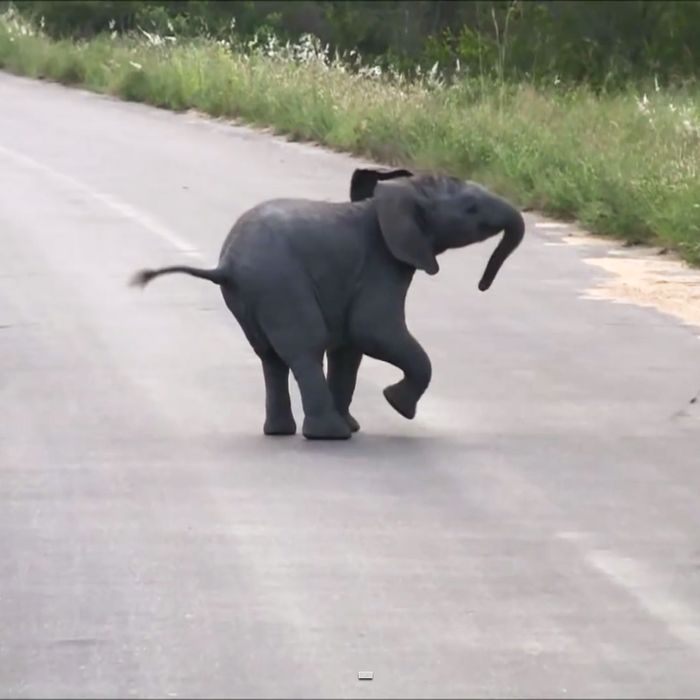 It's been a hot, humid week and it will be a hot, humid weekend, but at least you won't have to spend it in front of your computer, pretending the office air conditioner isn't plotting your hypothermia death. Wrap yourself in a desk blanket and enjoy this list of eight actually good things that happened this week.
1. A panda pretended to be pregnant to get more snacks … again. Taiwan's Yuan Yuan reportedly faked a pregnancy so she could receive extra food and an air-conditioned room. The best part is she's not even the first panda to pull this trick: Last year, one in China successfully conned her watchers into fake-pregnancy snacks.
2. Drake released not one but two dis tracks. Meek Mill also released one, but, well … Nicki still wins this round.
3. A toddler obsessed with a local personal-injury lawyer had a birthday party devoted to him. Little Grayson turned 2 this month, and instead of throwing him a fire-truck-themed birthday party or taking him to see Minions, his mom threw a Personal-Injury Lawyer Morris Bart–themed birthday party. Grayson is reportedly obsessed with the southern lawyer, so his second birthday featured a Morris Bart cake, a signed and framed Morris Bart photo, and a life-size Morris Bart cardboard cutout. Kids these days.
4. Pinterest announced its plans to commit to actual diversity goals. Instead of just talking a lot about tech's appalling lack of diversity, Pinterest decided to actually do something about it this week: By 2016, the company announced it will make sure at least 30 percent of its engineering staff are women; it also wants to increase the number of employees from "underrepresented backgrounds" to 12 percent of the workforce.
5. Judy Blume saved a Brooklyn man's marriage. When a clueless Greenpoint husband accidentally gave away his wife's treasured copy of Are You There, God? It's Me, Margaret, he took to the streets for help. Luckily, the book's beloved author, Judy Blume, stepped in to help.
6. The internet discovered a new grumpy pet. His name is Earl, and he is much grumpier than Grumpy Cat.
7. Science bestowed Splenda lovers with great news. Turns out artificial sweeteners aren't as harmful as originally thought; not only are artificial sweeteners like saccharine and aspartame not carcinogenic, "their use led to lower body weight and less overall fat," according to the New York Times.
8. This baby elephant had the time of his life playing with his new bird friends. Friends come in all shapes and sizes.