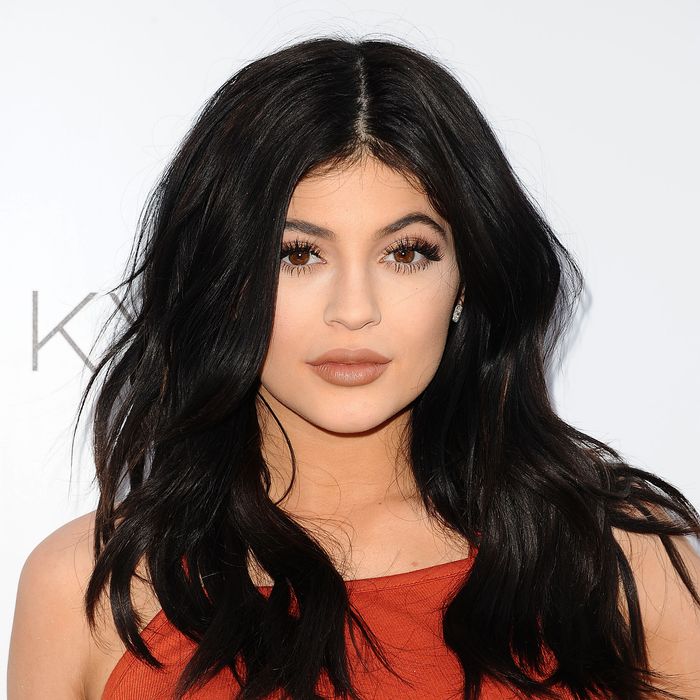 Area teen, Kylie Jenner.
Photo: Jason LaVeris/Getty Images
Following her big sister's lead, teen Kylie Jenner is launching a beauty blog. In her last Instagram post, Jenner mentioned that the site will serve as a means to "release all her beauty secrets," but nothing else is known about the impending KylieJenner.com, including an expected launch date, or any additional features. Readers may have to wait a while for Kylie's take on how to contour cheeks. According to Register.com, a lucky person in India holds the license to KylieJenner.com, and that license isn't set to expire until October 18.