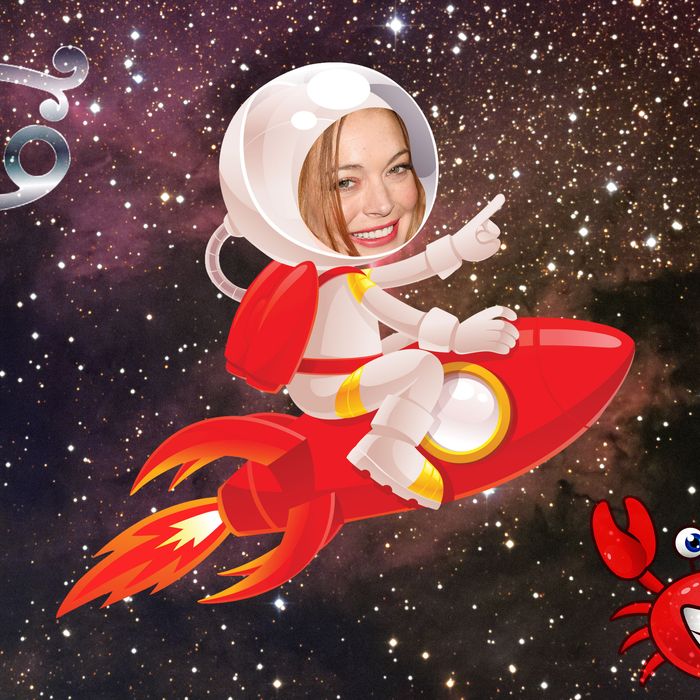 Photo: Kelly Chiello and Photos by Naoyuki Noda/Getty Images, Getty Images
This is a lucky week, with many very powerful aspects between planets. There is much positivity in independence and self-determination.
A potent new moon in watery Cancer touches both Mars, the champion of aggression, and Mercury, the patron of dialogue, on Wednesday, July 15. Be careful of what you say on Wednesday and Thursday this week; express your feelings without becoming overly emotional.
Sensuous Venus moves into chaste Virgo on Saturday, July 18, and for a short period, romances may become frigid. When Venus resides in Virgo, remember not to be ashamed of your sexuality; enjoy pleasure with pride.
Cancer (June 21–July 22)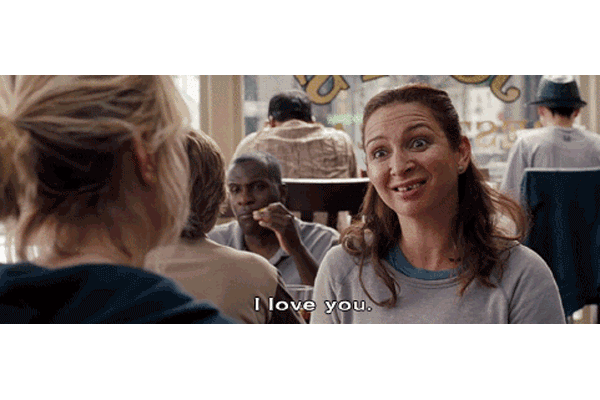 This is a good time to talk about your feelings. Communications with women are usually very good now. You are preoccupied with yourself, which is fine, but do not let this become a state of mind in which you cannot see anyone else's perspective. Avoid quarrelsome people, whom you may attract even though you are not conscious of their discordant energies at first. If you can control yourself, you will be able to take initiatives that would be difficult at other times, and to break down formidable barriers.
Leo (July 23–August 22)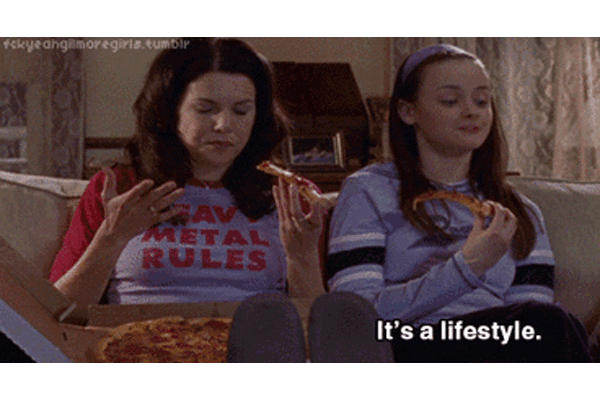 There are many changes and endings in store for you. Some may still be secret or hidden, and this week will bring a situation out into the open that may leave you temporarily dismayed. Beware of keeping harmful secrets and steer clear of gossip. Rely on your mother or a motherly figure in your life to get you through any startling news you may receive toward the end of this week.
Virgo (August 23–September 22)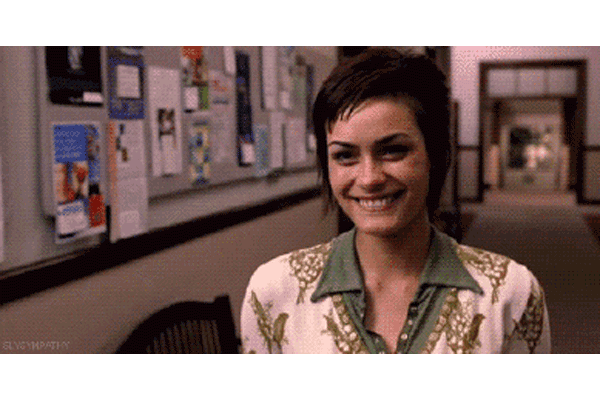 Venus moves into Virgo this week, making you feel more beautiful. Your mood will be pleasant and cheerful, and people will be drawn to your inviting personality. Avoid public scandal toward the end of this week by steering clear of gossip and slander. Information you're hiding may be revealed to the public, so do not harbor secrets that could do harm to yourself or others.
Libra (September 23–October 22)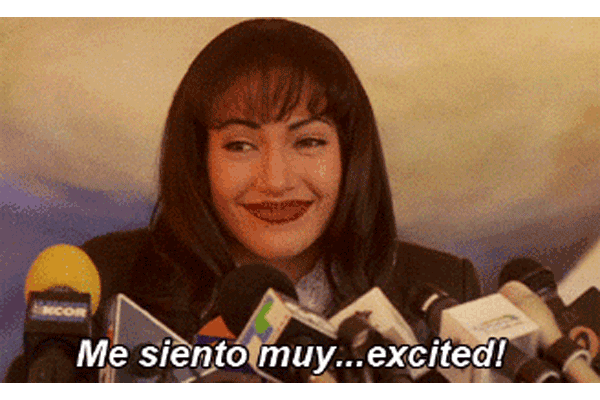 This week you will receive important news at work, most likely from a woman, regarding a raise, promotion, or title change. You may not actually receive more money, but be patient because you are on your way to fiscal success — once you show your superiors that you can handle new responsibilities with aplomb, you will finally make what you deserve.
Scorpio (October 23–November 21)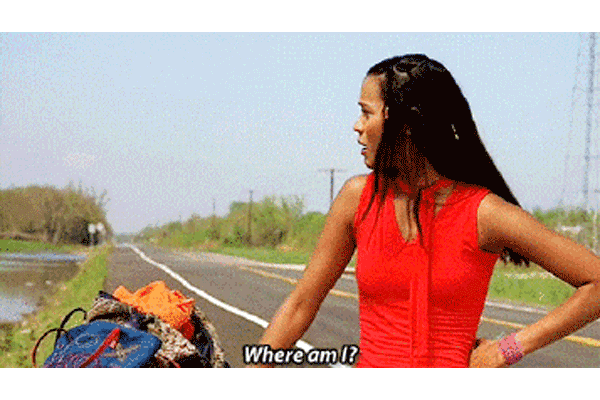 If you plan to travel overseas, ensure your safety by taking proper precautions. Traveling means encountering many new and exciting people — their ideas will inspire you and activate parts of your personality you did not know existed. Do not let paranoia or fear keep you from going places and learning new things; just travel safely. Also, avoid heated arguments over differences in ideas or opinions and keep an open mind.
Sagittarius (November 22–December 21)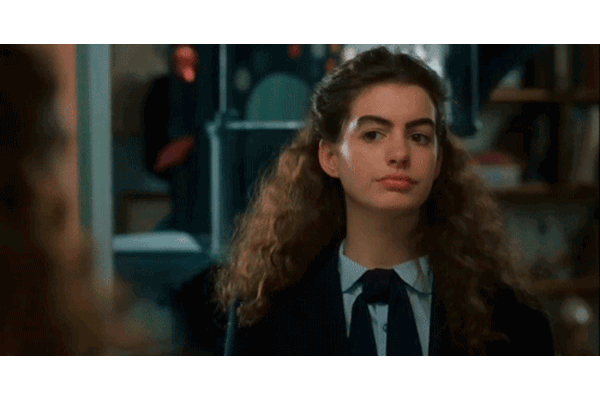 Transformation is afoot. This week you will uncover a secret, possibly regarding jointly held resources. Death and the dead may have some sort of effect on your life — you may discover some hidden information about someone who has passed away. This knowledge will most likely be about a female, and whatever you uncover will affect your life tremendously and may even inform a major life decision.
Capricorn (December 22–January 19)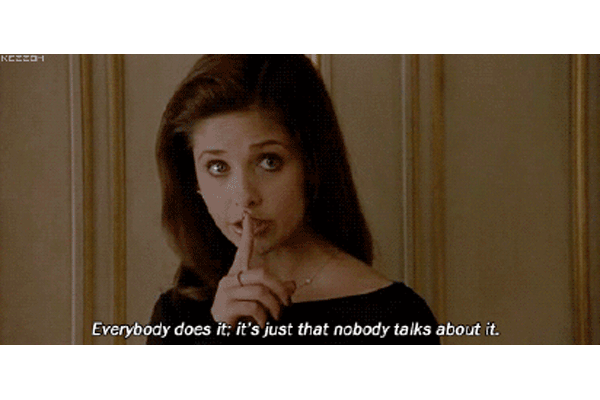 The focus in your life now is on partnerships, both in business and marriage. It is important that both of you communicate clearly at this time, and beware of keeping information from one another that you may believe keeps you in power — in reality, such secrets will only spoil your plans. Steer clear of arguments, debate, or combative discussions this week. Tempers are likely to flare up more easily than usual.
Aquarius (January 20–February 18)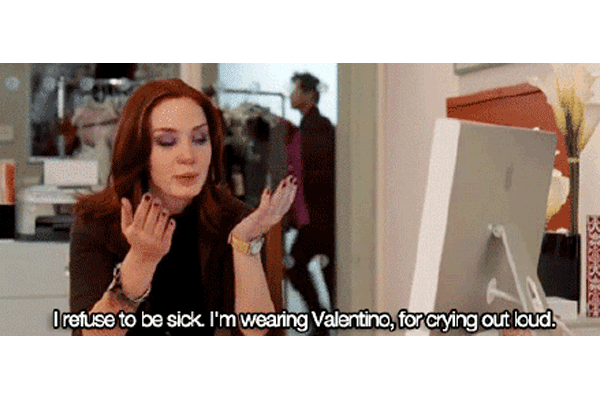 This is a great week to look into your health and well-being; schedule doctors appointments or healing treatments, and get plenty of rest. Women should pay special attention to breast health, since the sign of Cancer rules this area of the body and is filled with planetary activity. Be careful of accidents or arguments at work. Try your best to bypass office drama.
Pisces (February 19–March 20)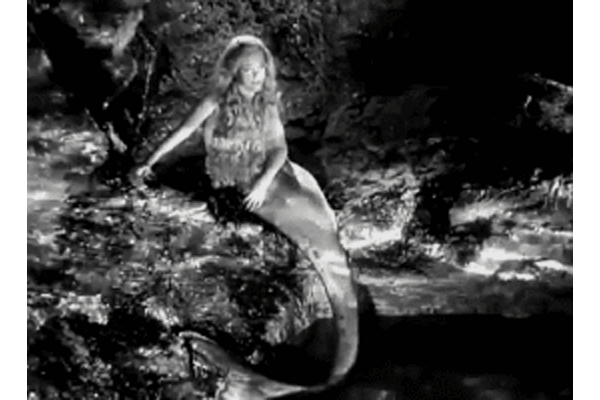 Expect fun this week — plenty of good conversations with lovely people, lots of parties and social occasions. It is possible that you will witness squabbles among friends but unlikely that you will become involved — you're too busy enjoying yourself. If you plan to go swimming, please be careful and take proper safety precautions.
Aries (March 21–April 19)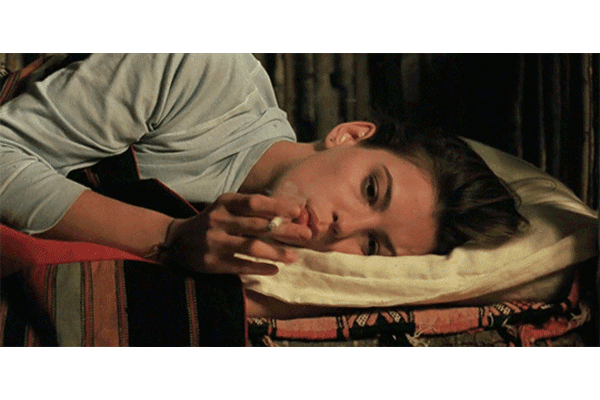 There may be calamities in your home involving water — check leaky pipes and insure your home against damage. Now it is also necessary to look to your past and evaluate what behavior patterns no longer serve you. Do your best to unlearn harmful ways of living that you may have developed due to past trauma. Stop self-sabotaging and look to the future with a brand-new positive perspective.
Taurus (April 20–May 20)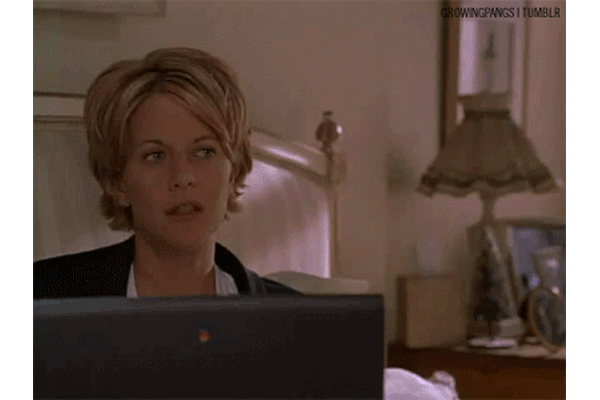 Maintain a professional tone this week in your written correspondence, and keep emotional outbursts to a minimum, especially over social media or email. You may experience minor annoyances with neighbors, siblings, or other people with whom you interact daily. If so, stay calm and do not to let these disagreements get the best of you; under this transit, such confrontations are hardly useful and not worth the stress.
Gemini (May 21–June 20)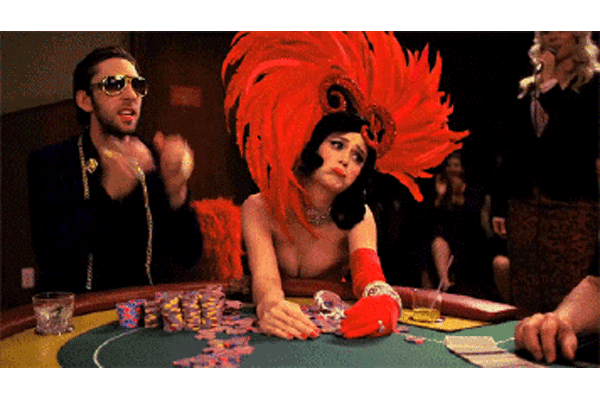 This week you will spend money on a substantial purchase, and it may not be the wisest or most practical decision — it's not a good time to gamble or to throw money around to impress others. Try to separate your sense of self-worth from your material worth in order to avoid regrettable spending and monetary loss.
David Scoroposki is a professional astrologer working in New York City. GIF reporting by Leah Rodriguez.