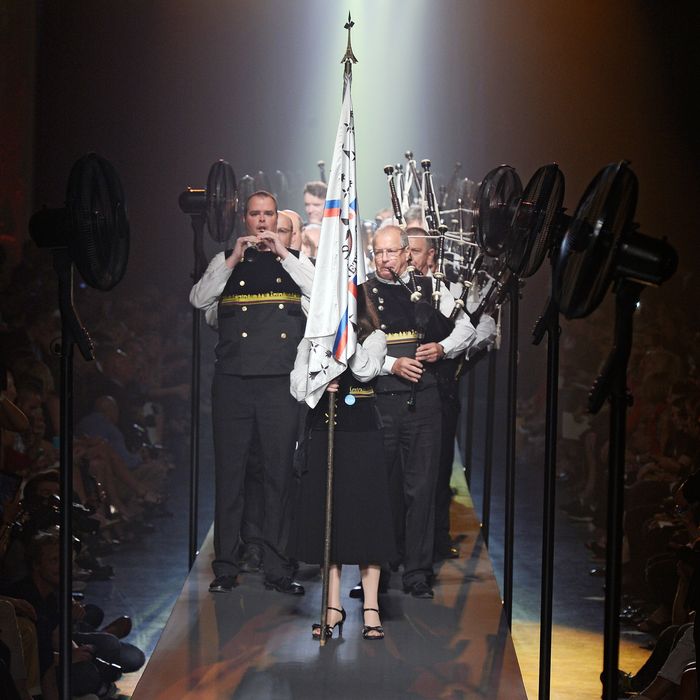 Photo: Catwalking/Getty Images
Call it the sequel to Coco Rocha's Celtic jig at Jean Paul Gaultier's fall 2007 show. After the designer dished out some yummy pre-show crêpes at his couture show today — and  Naomi Campbell, Lindsey Wixson (as a beekeeper bride), and Anna Cleveland walked the runway — there was one more surprise in store. A band of bagpipers, clad in traditional garb, closed out the proceedings with a traditional Breton salute that had the audience bursting with applause. As Gaultier musical moments go, it was second only to this.
See all the looks from the fall 2015 Jean Paul Gaultier couture collection.