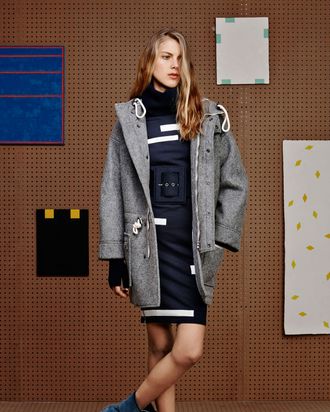 Photo: Courtesy of Band of Outsiders
Hold onto your seersucker lapels: Band of Outsiders, which shuttered in May after being in business for a little over a decade, could be getting a second lease on its fashion life. Women's Wear Daily reports that CLCC SA, a Belgian company, won the auction for Band of Outsiders' inventory and intellectual property."CLCC SA believes in the Band of Outsiders brand and will continue to market Band of Outsiders in the U.S. and overseas," said the company in a statement. It isn't CLCC's only big-name investment: The company also holds a minority stake in Paris-based designer Yang Li's label.
However, according to the paper's source, designer Scott Sternberg will not be involved in any potential new iteration of the company. And there's no timeline as yet for any sort of rollout. Still, superfans Aziz Ansari and Donald Glover can at least take heart that their favorite indie-prep staples may soon be coming back to a boutique near them.