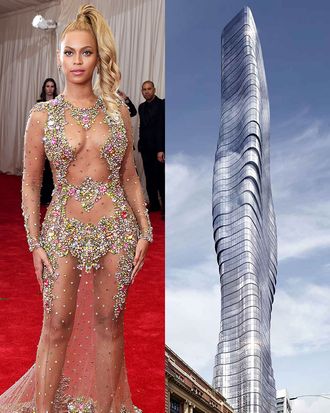 Photo: Getty Images, Courtesy of Elenberg Fraser
Look at this mock-up of a yet-to-be-built shiny high-rise tower in Melbourne and squint. Do you see something? Do you see … the figure of Beyoncé?  Yes! You do! It's like spotting the Virgin Mary in a piece of toast — except this likeness is not just a miracle: Beyoncé helped inspire the architect's design.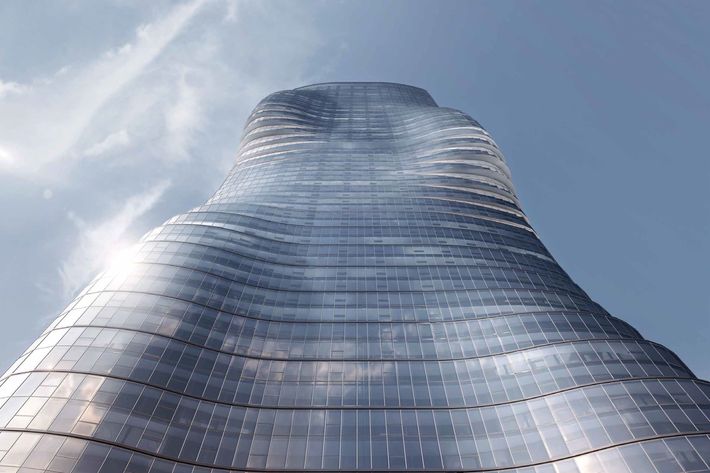 The bulges and curves that make the 740-foot tower "structurally efficient" were inspired by Beyoncé (who is also structurally efficient), specifically her video for "Ghost," a representative from Australian firm Elenberg Fraser told Dezeen. Once built, the building will join Ontario's Marilyn Monroe Towers and Zaha Hadid's supposedly vagina-shaped stadium in Qatar as notable architectural tributes to women's bodies.

The "Premiere Tower," as it will be called, is mostly residential — boasting 660 apartments in addition to a 160-room hotel. The fact that it was not called the BeyHive is a serious missed opportunity.