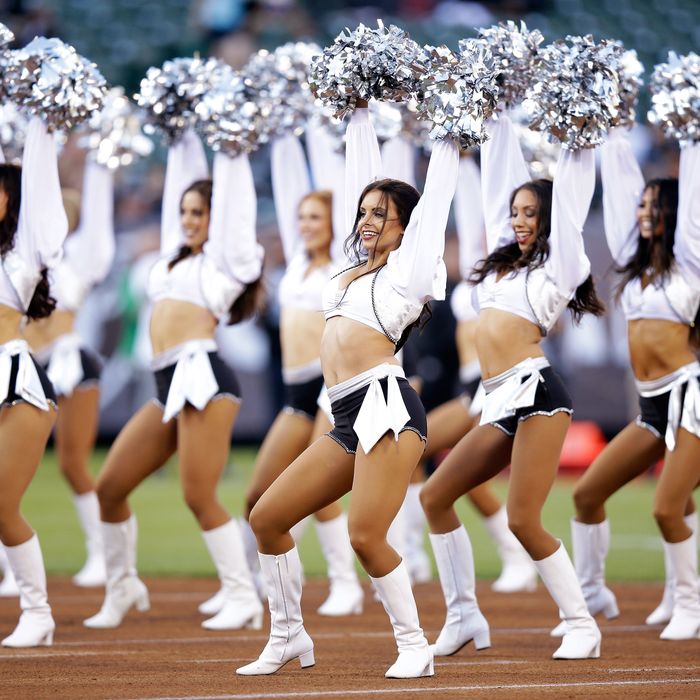 Photo: Ezra Shaw/Getty Images
California governor Jerry Brown signed a bill into law on Wednesday that reclassifies all cheerleaders for the state's professional sports teams as team employees, guaranteeing them worker protections such as fair pay, overtime, and sick leave. The move comes on the heels of several lawsuits filed by former professional cheerleaders who say they were not fairly compensated for attending mandatory practices or appearances.
The bill makes California the first state to make it illegal for teams to treat cheerleaders as independent contractors in order to keep them ineligible for minimum wage or other worker protections. Can I get a rah-rah?