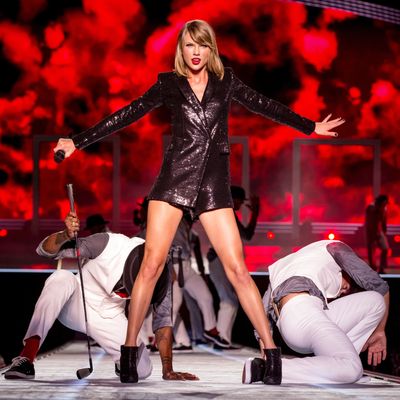 Photo: Christopher Polk/Getty Images
Nearly 20 members of Congress have scheduled fundraising events at Taylor Swift's upcoming D.C. shows, but none are as blatantly fangirly as Virginia democratic congressman Don Beyer, who admitted to the National Journal that blasting "Mean" is a family pastime.
"We basically raised our kids on Taylor Swift songs," Beyer said.
The T. Swift devotion in the Beyer family runs so deep that his daughter, 23-year-old Clara Beyer, is actually the brainchild behind @FeministTSwift, a Twitter account with almost 100,000 followers that went viral a few years ago.
Other congresspeople are clearly jealous of Beyer getting his own National Journal write-up for loving Swift so much that they're jockeying for her attention on Twitter.
Members of Congress: They're just like us! Tweeting desperately, pointlessly at beloved pop stars.