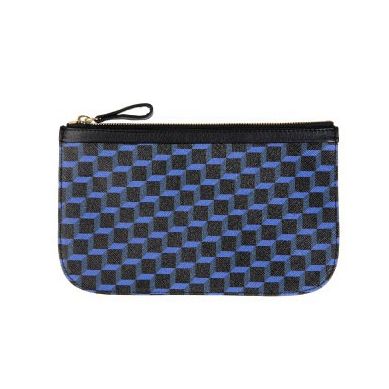 In honor of Bastille Day this week, we're celebrating with all things French-inspired.
There are plenty of fancy, luxurious French brands you can splurge on, but should you want your shopping indulgences to fall more on the practical side, that's where this Pierre Hardy pochette comes in. The designer behind all of the beautiful Hermès shoes, as well as his namesake line of accessories, usually charges around four figures for his pieces, but this zippered pouch clocks in at under $160. With its vibrant pattern, it's a chic way to organize the tiny items that normally get lost in a giant tote bag. But if you prefer to show it off, slip in a credit card and your ID for a night out. Either way, isn't it time to give yourself a tiny treat?
Pierre Hardy Pochette, $158.66 at Colette.