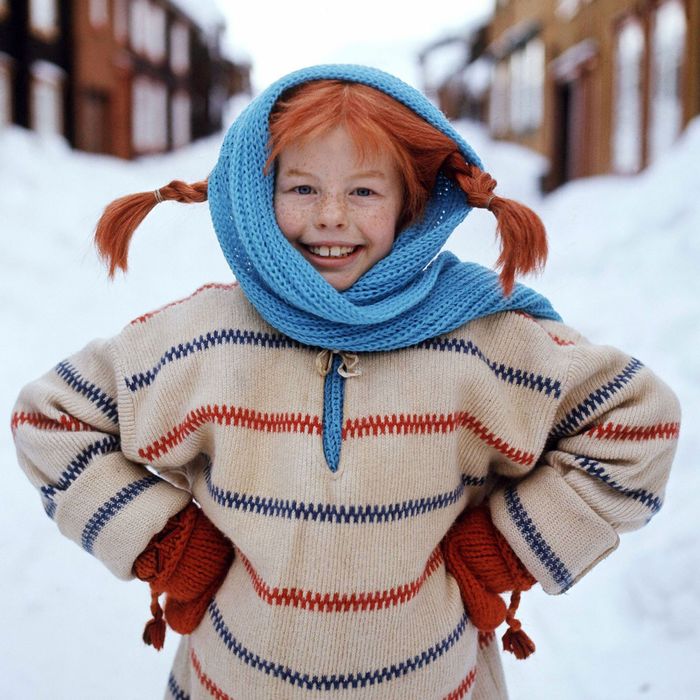 Dads, don't let your daughters end up like this.
Photo: JACOB FORSELL/AFP/Getty Images
When I was a kid, I dreaded any time my mom went out of town. Yes, a dad-led weekend meant lots of candy and MTV, but it came at a high price: Mom was the master of my hair maintenance, so her absence meant I'd spend the weekend walking around like the black Pippi Longstocking. But, to his credit, it only took one or two (maybe 20) braid-related meltdowns before he manned up and mastered some hairstyles, including the highly coveted French Braid to Show Off at Sleepovers.
As chronicled by this New York Times article, Upper West Side dads are also scrambling to learn how to avoid hairstyle-related traumas. The salon Cozy's Cuts for Kids offers hair-braiding classes for dads who have taken on "getting ready for school duties" and want to ensure their remedial hair skills won't be the root cause of their daughter's future therapy appointments. Over the course of 45-minute sessions, dads learn brushing and de-tangling skills, and how to execute three styles: a ponytail, a ponytail braid, and a braid-bun. Many dads interviewed for the article seemed to get the basics — so promising! — but were still perplexed by more advanced issues, like curly hair and how to master the in-demand "Elsa" braid.

It's actually great that dads are not only just taking on more of the parenting tasks that traditionally fall to moms, but are bucking the expected learned helplessness by learning how to do them well. While they're at it, here are some other skills dads might want to master in order to continue to even the domestic-duty playing field: shopping for tampons, the latest nail-art trends, who Selena Gomez is dating, a cultural history of Pretty Little Liars, shopping for crop tops, how to explain things without Dadsplaing, and, for their own benefit, appropriate/funny jokes to tell around their daughter's friends.