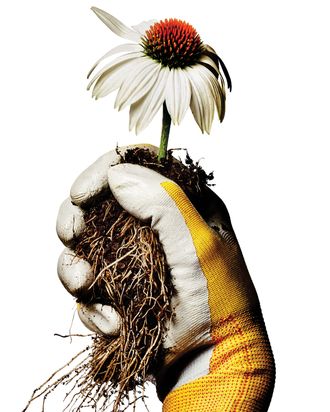 Atlas 370 nitrile-coated gardening gloves.
Photo: Bobby Doherty/New York Magazine
The goal: Find a pair of gardening gloves to wear while tending the fire-escape garden or picking flowers at the country house — both thick enough to protect from thorns and ventilated enough to withstand the August heat. We spoke to community gardeners and park managers across the city who led us away from leather versions (too hot, and they mold when used with water) and generic hardware-store cotton (too flimsy, and they snag at every rogue branch).
The verdict: The Atlas 370 nitrile-coated gardening gloves ($6 at Amazon.com) balance durability and breathability — which is probably why Gramercy Park, Central Park, and Prospect Park all garden with them. The brand was the first to use the now-standard protective nitrile material to cover palms and fingers, with lightweight nylon layered on top. They come sized for both men and women in several primary colors.
*This article appears in the July 27, 2015 issue of New York Magazine.