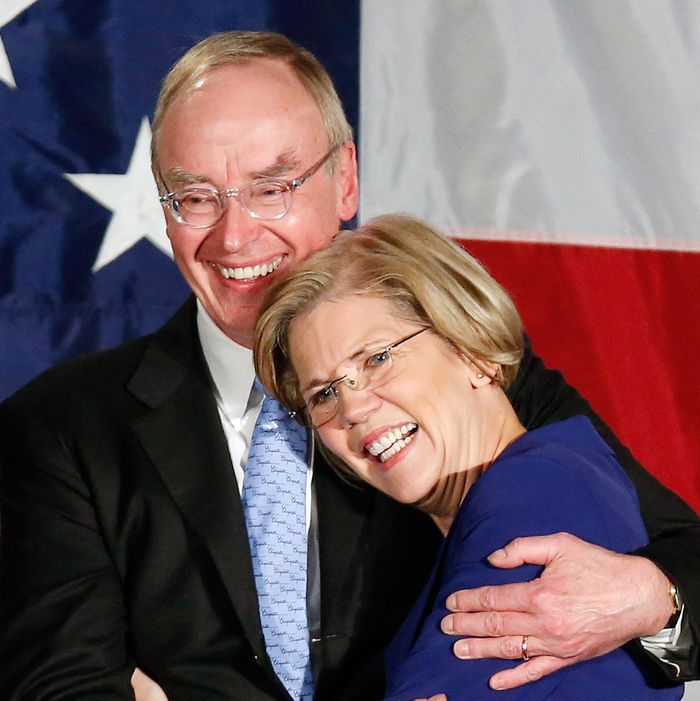 Photo: Michael Dwyer/AP/Corbis
Elizabeth Warren, Massachusetts senator and Sorceress of Swag, cemented her status as the IRL version of Leslie Knope this weekend when she published a Facebook post commemorating her wedding anniversary. Thirty-five years ago the senator married Mr. Elizabeth Warren, Harvard professor Bruce Mann, after she proposed to him.
May we all live the feminist fairy tale of our dreams.