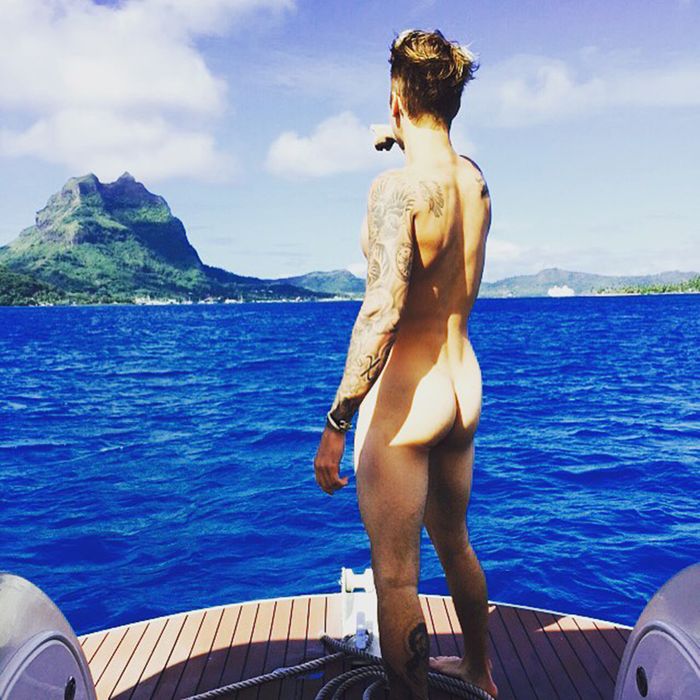 A naked man named Justin Bieber.
Photo: Instagram.com/justinbieber
Last night, Justin Bieber gave Instagrammers a belated Canada Day gift: his right and left butt cheeks. While vacationing in Bora Bora, Bieber tossed his Calvins and flashed his backside to a few friends on a boat, and then a few million more on Instagram. Beliebers quickly took note and began furiously altering the photo into hundreds of different memes. From a supersize butt to a Kim Kardashian #breaktheinternet–inspired edit, these are the best Justin Bieber butt memes floating around social media.