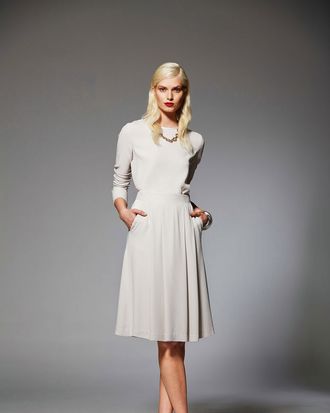 Kaersten Cooper is 6'1", but the inspiration for Marge, her luxury line for tall women, came from someone much shorter: her 4'11" grandmother, Marjorie. A fashion designer and illustrator, Marjorie pushed Cooper to be confident and embrace her height, even when her fourth-grade granddaughter towered over her by a foot.
Decades later, inspired by San Francisco start-up fever and local groups like PeopleWearSF, Cooper left her 15-year career in marketing to launch Marge, which caters to women 5'9" and over. Her goal: To elevate tall women's expectations of how clothes should feel and fit, and to make them feel as beautiful as her grandmother made her feel.
The brand officially launched its e-commerce boutique just this month. Its first collection of 14 styles ranges from tailored silk camisoles (priced around $300) to coats and sweaters draped with self-lined, virgin boiled wool (for around $1,500). The pieces all have Danish names in a nod to Cooper's heritage, and the fabrics were all sourced from Italy, but the clothes were made near Marge's office in San Francisco. The Cut spoke with Cooper about why finding clothes for those 5'9" and over can be such a tall order.
Why did you decide to make your line exclusively for tall women?
I'm 6'1" — 6'6" when I wear heels — and I've found throughout my life that the same challenges and design issues come up for many of my tall friends and team members in sports that I played. Marge was about taking my grandmother's influence and applying it to what I think is a market need. We're excited to be one of the only womenswear brands exclusive to women who are 5'9" and taller. The tall woman's market is truly a niche market, like petites. Patterns are typically generated for the average height of the U.S. woman, which is 5'4", and in Europe, somewhere around 5'6".
What are the issues that tall women encounter when it comes to finding clothing?
You're editing clothes that you just have to have, either detaching at the shoulder seam and adding a placket, or adding a waistband to give more length. Being tall, you get really creative with your tailor. In essence, you start to become your own designer. The big challenges are fit, quality, design, variety, and availability. There's not a lot of selection out there, so you get really creative. For me, there was no one go-to designer — it was really about picking and choosing what may or may not fit, and if it almost fit, was it good enough? So we're trying to solve for that. We want to encourage the Marge women to elevate their expectations.
How are your patterns different?
We've reinvented "fit for tall," so we've reengineered our foundational patterns and the whole design process, basically taking normal patterns and starting over. We've taken into account over 50 different alterations — where certain style lines are and how clothes are made, how your body evolves as you mature. The cool thing about "revolutionizing fit," as we're calling it, is we're really putting a lot of thought into our fit guide. Obviously on the product pages you'll find your go-to bust-waist-hip measurements, but we've given our clients access to a ton of other measurements to mitigate returns or exchanges. It's really kind of a library that people can reference for five different silhouettes: dresses, pants, skirts, jackets, coats, and tops. We also have a team of fit experts that you can easily contact via our product or contact page. Because we're new — new brand, new fit, new clothes — we wanted to make sure we were covering our bases on helping people find their ideal size.
What's one of your favorite adjustments you've made?
Almost all of the tops have this side reveal, because often times I get comments from tall women like, "Gosh, I just don't know how to stand in social situations. I don't know what to do with my arms. I don't want to look off-putting, because I'm so tall, people are intimidated." We wanted to give you a safe zone with your hands in your pockets. We've angled the pockets so that it's really easy to look relaxed and comfortable in your own skin, even when you might not be.
Click through the slideshow to see and read more about Marge's fall collection.

This interview has been edited and condensed.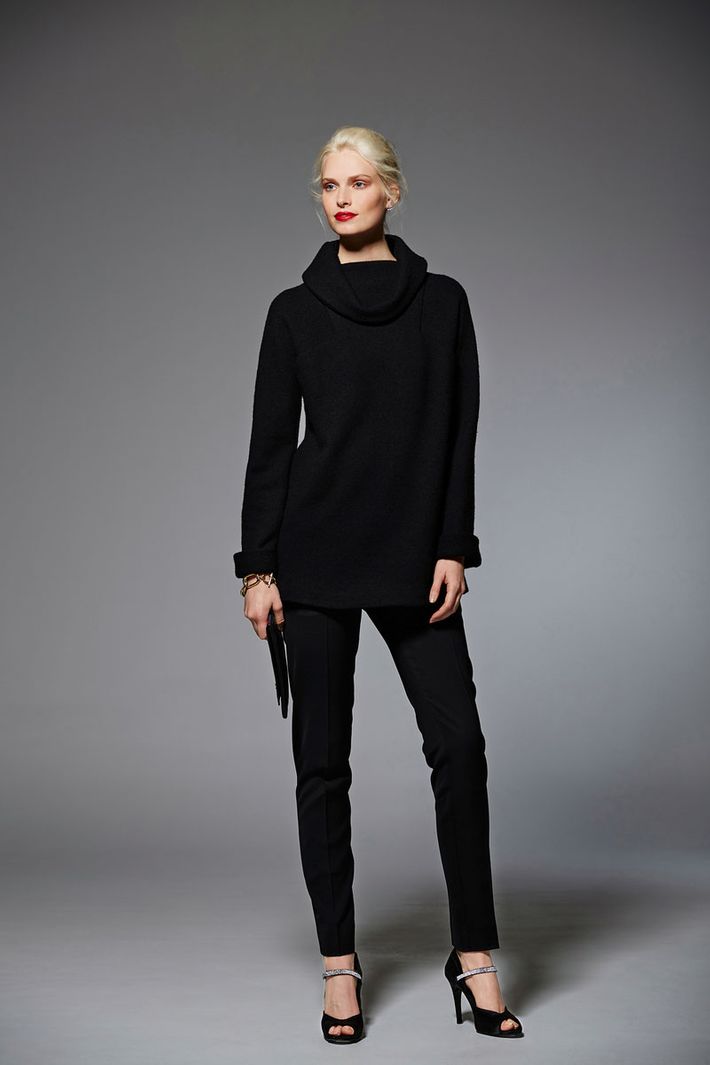 "With the Amanda pants, we've adjusted many things, but most important, the front and back rise. For tall women, that's always a challenge, and low-riding or low-hanging pants often leave your midriff exposed. The Laurine top you can wear as a turtleneck, or zip down all the way and wear it off your shoulder."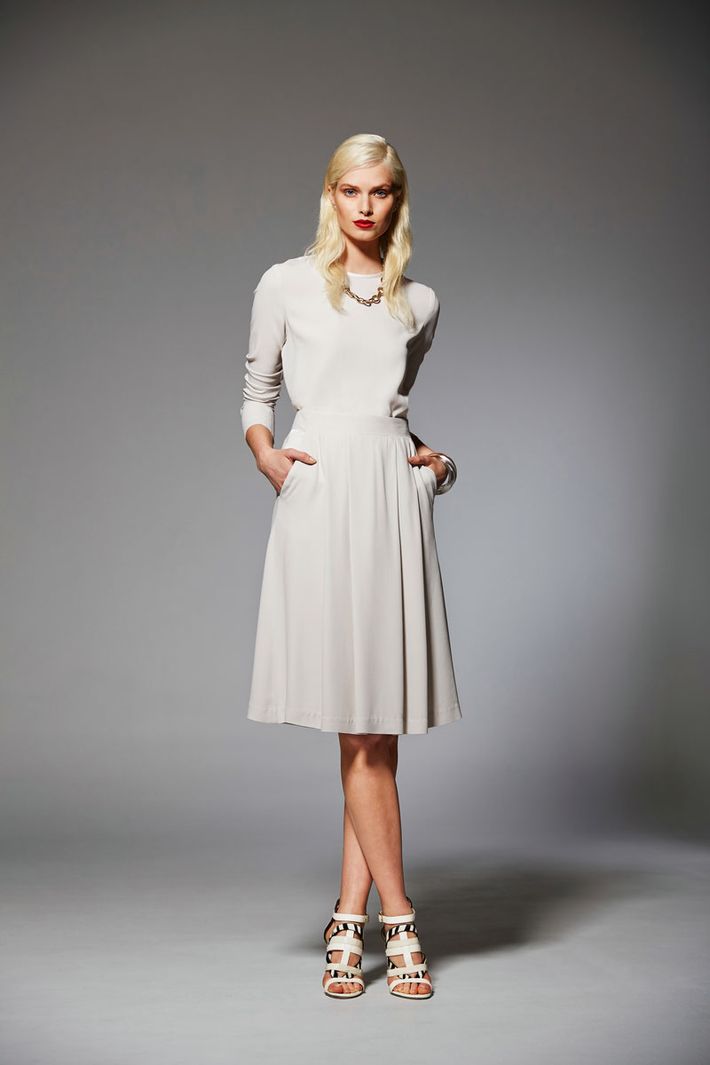 "The Nina shirt can be tucked in, and the Naja skirt has angled pockets and deep pleats."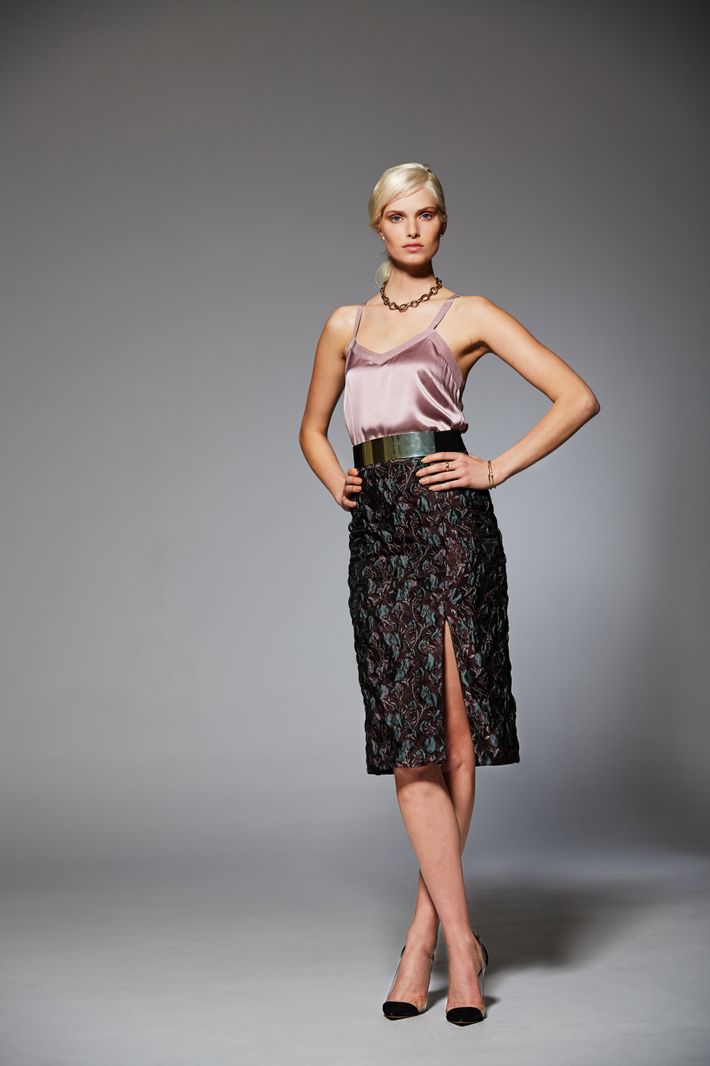 "The Elise skirt is made of a textured jacquard, kind of a synthetic silk blend, and lined with silk charmeuse. It's from a wonderful Italian mill that we've been working with, and it's really one of a kind."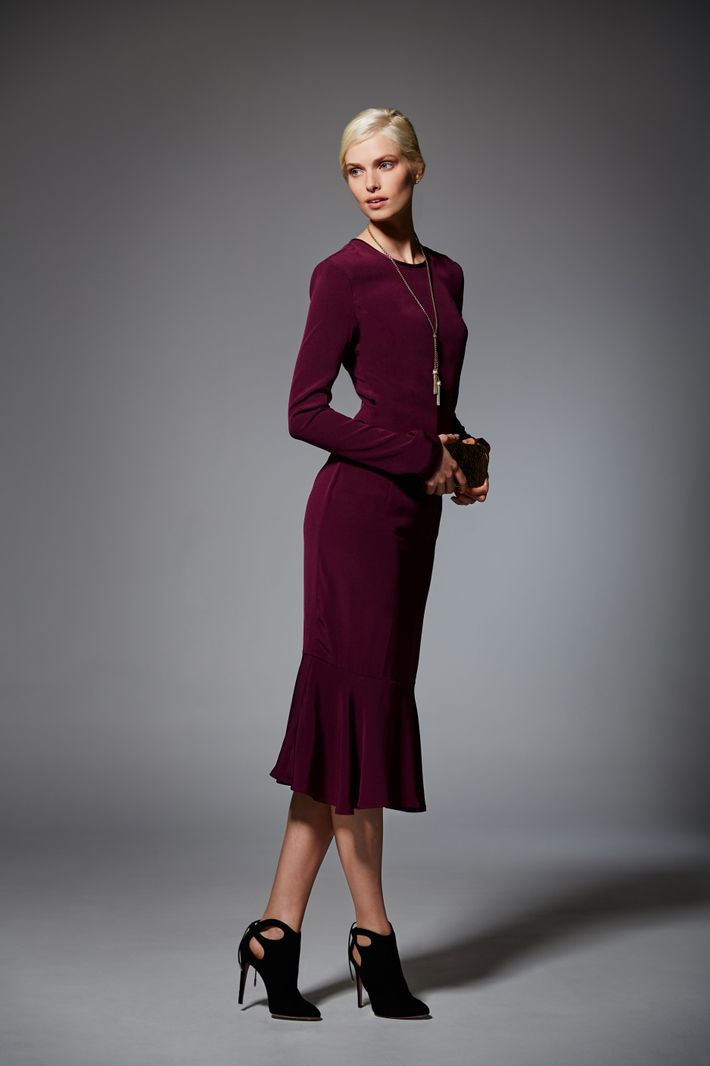 "The Anja is a glossy dress made of silk, crepe back satin that looks good with statement necklaces. Being tall, you can get away with that, or full color, or large prints."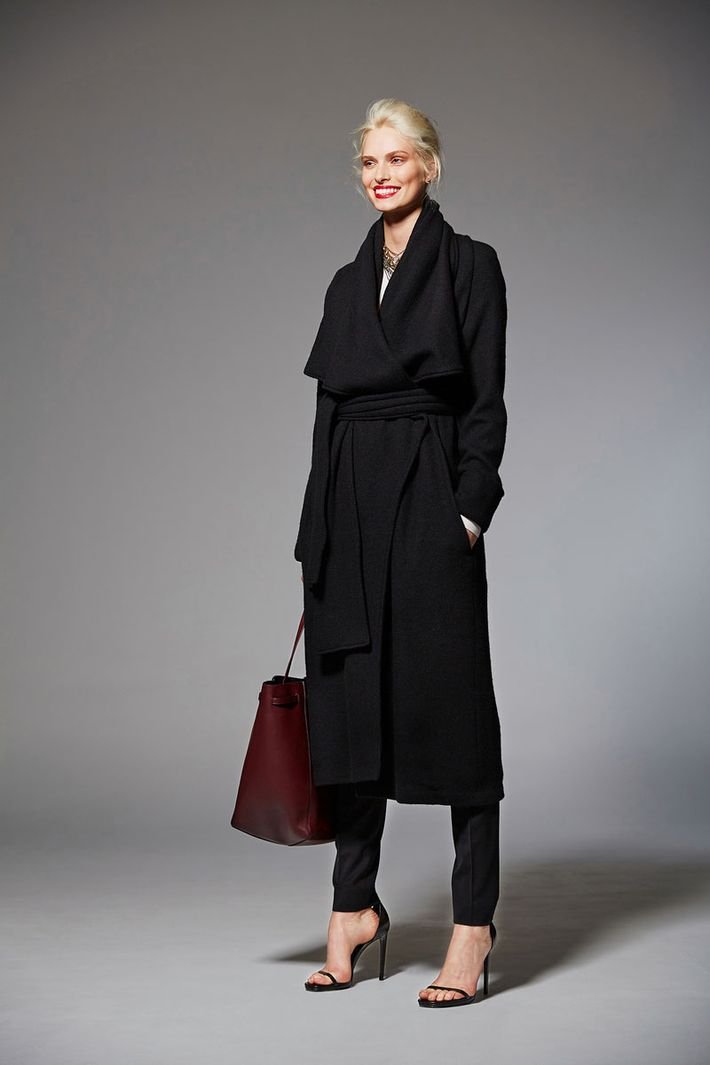 "This is the Lisbet, our drapey piece that can fold into itself and create this winged shape. You can tie it with the self-lined sash or leave it open, and the pockets are hidden on the side but low enough and long enough."