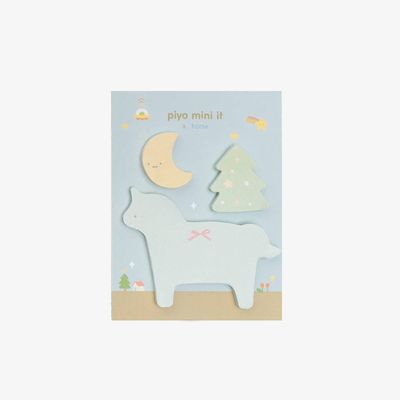 School's out for summer, so embrace your inner child this week with all things kawaii!!!
As much as we depend on our phones to remind us about everything, there's power in actually writing stuff down. Studies have shown that you're more likely to achieve your goals if you commit them to paper, and students who take notes by hand get better grades. But why write your grocery list on a bland yellow Post-it when you can jot your thoughts on something far cuter, like this sticky-note set? Bedecked with a horse, crescent moon, and tree, the notes are a fun, old-school way to preserve your computer log-in or remind yourself to pick up your dry cleaning.
Friends Book Tabs, $7 at Poketo.