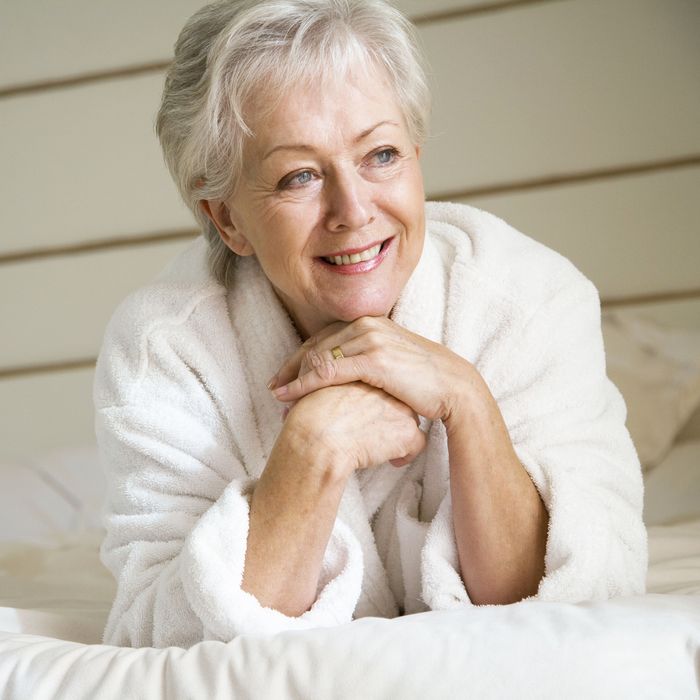 Photo: Stuart Pearce/Corbis
We may now have a scientific explanation for why your grandma seems to be spending so much time on JDate: According to a study published in The Annals of Family Medicine, women don't suddenly shut down sexually as soon as they hit age 60. Duh, isn't that the entire plot of Golden Girls?
The study collected sexual health information from 2,100 American women between the ages of 28 and 84, and the results showed that older women are just as frisky as their younger counterparts. In fact, women in their 60s and 70s showed similar sexual satisfaction levels to those in their 30s and 40s.
"We shouldn't look at a woman who's not married and 60, and assume she's not sexually active," said Holly Thomas, the author of the study. Now we know why senior citizens are the largest growing group in online dating. You do you, Grandma.