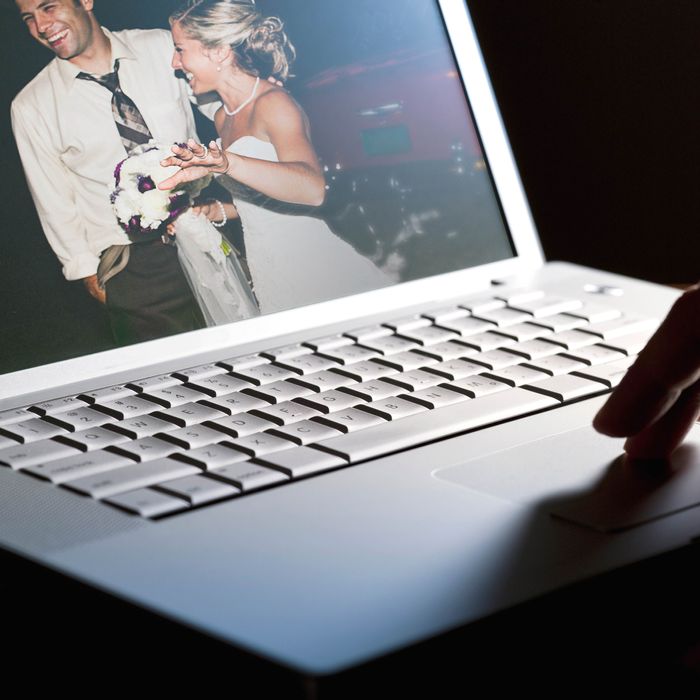 Photo: Photo Illustration. Photos: Getty Images.
It's hard out there for an online adulterer: A group of hackers has gone after the popular cheating/dating site Ashley Madison, and is threatening to leak the identities of the site's 37 million users if it is not shut down immediately.
Krebs on Security reports that the hackers, who go by the name "The Impact Team," compromised the company's user databases over the weekend; and apparently, they were motivated by more than just the desire to punish infidelity. (Ashley Madison's tagline is "Life is short. Have an affair.") It's a different layer of deception that has the hackers most worked up. They've said the hack is a response to the site's "full delete" feature — which allows users to pay $19 to permanently delete their personal information from the site, yet, according to the hackers, doesn't actually result in such information being removed.
The hackers have demanded that Avid Life Media (ALM), the parent company of Ashley Madison and related sugar-daddy finder, Established Men, permanently shut down both sites — or else they will release customers' records, which, in addition to real names and addresses, allegedly include nude pictures and sexual fantasies. "Too bad for those men, they're cheating dirt-bags and deserve no such discretion," the hackers wrote.
ALM confirmed the breach in a statement this morning, claiming that it has secured all sites and is working with law enforcement to investigate the hacking. As for all the anxious cheaters out there, the takeaway here is pretty straightforward: If you want to get away with your affair, giving your credit-card information to a notorious adultery network is probably not the smartest way to go about it.