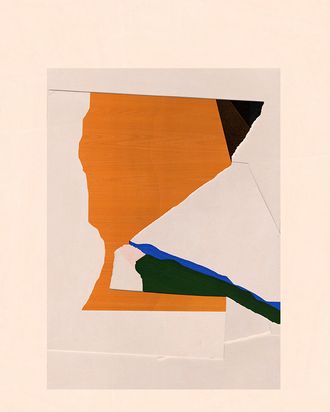 Since the fall 2015 couture shows are this week, we're highlighting independent designers creating carefully crafted, made-to-order pieces from all over the world.

Jesús Perea always loved working with paper — mainly in the form of collage and large-scale paintings. But in the last two years, he started to focus on digital compositions that investigate visual language. Though he considers himself primarily a painter, his handmade collages, which he turns into digital prints and sells on Etsy, have attracted the most customers. He makes each piece in his studio in Madrid using various inks, paints, and fine-arts paper. All of his works are archival, limited-edition Giclee prints and combine vibrant colors and patterns. Hang this one above your couch or bed to really make a room feel special.
Jesús Perea Print, $250 at Etsy.