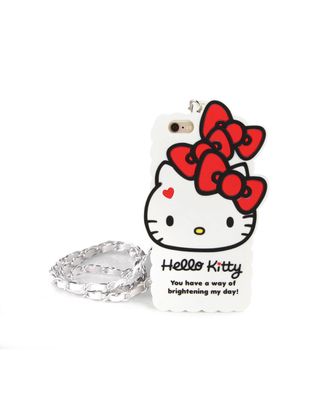 School's out for summer, so embrace your inner child this week with all things kawaii!!!
Between a themed dim-sum restaurant, a collaboration with Yohji Yamamoto, and a big-screen movie slated for 2019, Hello Kitty's had a pretty busy year. Which is understandable because look at how cute she is — you can't have Kawaii Week without her and that classic red bow. While you'll need a plane ticket to Asia to get your hands on dumplings in the shape of her head or the Yohji Yamamoto pieces, you can have a bit of her charm with this fun iPhone case.
Hello Kitty iPhone 6 Soft Case and Lanyard, $30 at Sanrio.