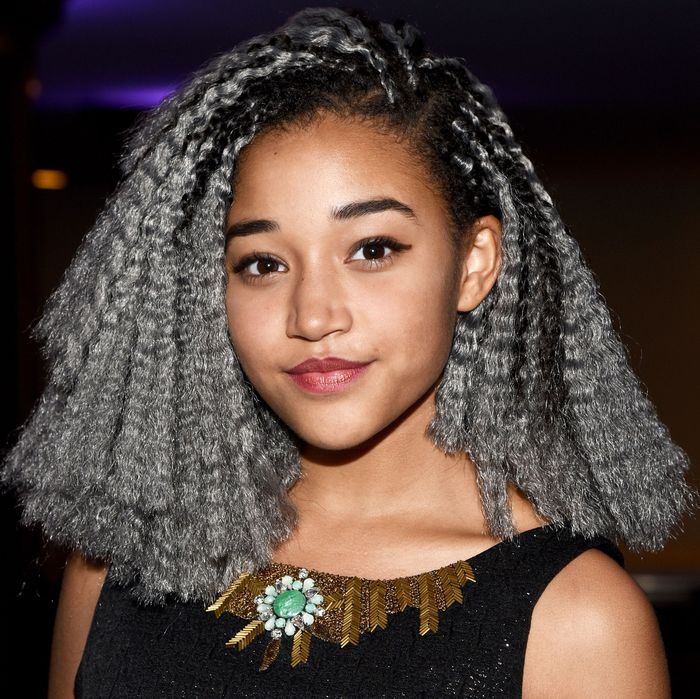 Photo: Michael Buckner/Getty Images
According to the number of faves on the Instagram Kylie Jenner posted yesterday, about 1.2 million people liked this photo of her in cornrows, captioned "I woke up like disss."  But at least one prominent person did not.
Wise and oft-outspoken 16-year-old Hunger Games actress Amandla Stenberg left a matter-of-fact criticism in the comments section of Jenner's photo. As discovered by @theshaderoom, Stenberg wrote:
when u appropriate black features and culture but fail to use ur position of power to help black Americans by directing attention towards ur wigs instead of police brutality or racism #whitegirlsdoitbetter
Jenner's scathing retort: "Mad if I don't, Mad if I do….Go hang w Jaden or something."
Not to be a buttinski, but I'd like to chime in and suggest that everyone involved (all 109,000 commenters included) take a moment to watch Stenberg's very patient and very thorough YouTube explanation of cornrows and cultural appropriation before continuing this conversation.