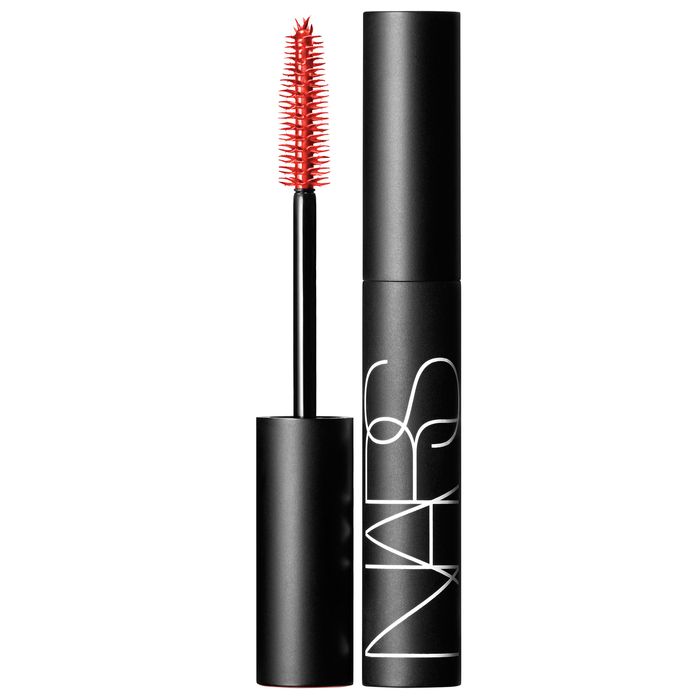 If my lashes were to take a Myers-Brigg personality test, they would be ISFP — introverted, modest, and shy. But with NARS's new Audacious Mascara, they can become ESFP — open, bold, and long enough to let me shrug off back-handed compliments like, "Wow, I never noticed what long lashes you had."
If a lash comb and a mascara wand had a baby, they'd produce the plasticky-feeling applicator, which has over 200 bristles, allowing you to comb length, thickness, and fullness into your lashes with each stroke. If you make a mistake and get too much mascara in one swipe, you can comb through until it evens out. The formula isn't clumpy, smudgy, or crunchy, and it gives you lashes so long you can almost see them when you blink. Watching your lashes lengthen is mesmerizing — the last time I used it, I combed it through 20 times, watching my lashes grow without venturing into cakey Tammy Faye Bakker territory. Give this mascara the space it deserves in your medicine cabinet next to your Dior Show and your Benefit They're Real.
NARS Audacious Mascara, $26 at NARS Cosmetics.