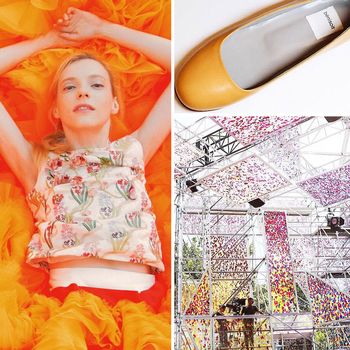 Photo: Courtesy of Instagram
So, once again, you didn't get that haute-couture invite. Maybe you looked at Karl the wrong way that one time, or maybe it's because you can't pronounce Schiaparelli for the life of you. Time for the next best thing — a window into that rarefied world through your phone screen. In honor of couture week, Instagram has assembled a list of some of its favorite fashion accounts on its Explore Page, and many of them come in handy for following the goings-on in Paris this week. Plus, they're not the usual suspects (e.g., the Kendalls and Caras you're probably already following).
From @isabelitavirtual's lush close-ups of the embroidery at Giambattista Valli to @parisinfourmonths's grandiose atmosphere shots, not to mention professional photographers and Cut contributors Kevin Tachman and Landon Nordeman, you can get a front-row seat, even if you're just parked on your couch.