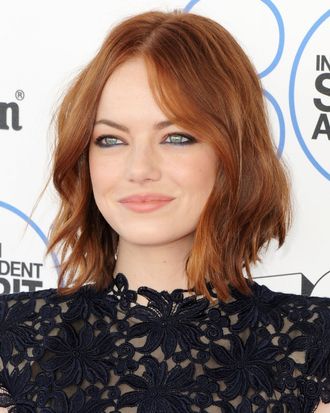 Photo: Jon Kopaloff/Getty Images
Like the old cliché about Eskimos and snow, celebrity hairdressers have tons of words for waves — beachy, surfy, slept-in, just got laid — and about as many ways to create them. Mara Roszak's personal specialty is the smooth, non–Miss America wave. Hairstylist to Emma Stone and Cara Delevingne, Roszak is persistently interviewed by beauty editors about her signature waves. Last month, she took the time to teach us how to create a sophisticated non-crunchy look on Nicola Acocella, an account coordinator at Alison Brod PR. GIFs ahead.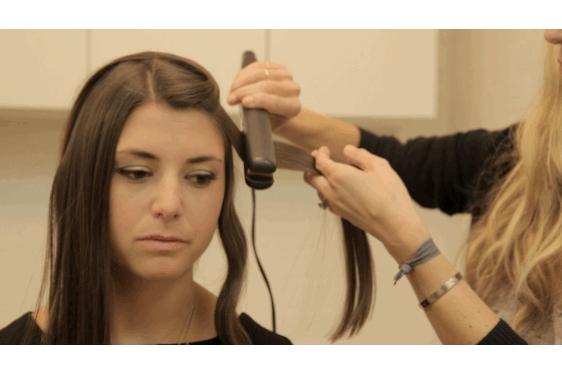 Step 1: Roszak creates a wave in the hair by making a "scooping" motion with a flatiron. Imagine you're back in your hometown ice-cream parlor, but your hand is holding a flatiron instead of an ice cream scoop — it's that kind of smooth movement.
Start with dry hair. Roszak recommends your flatiron be about an inch to 1.5 inches thick (she likes the GHD Eclipse) and heated to 300 degrees. Why a flatiron and not a curling iron? "A flat iron de-frizzes and smooths, so it's a two-in-one hair tool." But don't flat-iron hair when it's damp, or you'll make enough steam to unwrinkle your summer whites.
Pin your hair up so you can work on small sections at a time. With the longest length of hair, you'll want to pull the hair straight from the root and then "scoop" first at around brow level, making the "out" portion of the wave. As Roszak explains, "You're gently creasing the hair," creating a soft waving motion.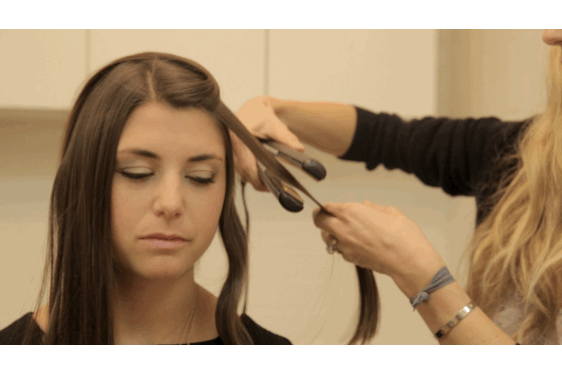 Step 2: Turn your wrist out with the flatiron to create the "inside" portion of the wave.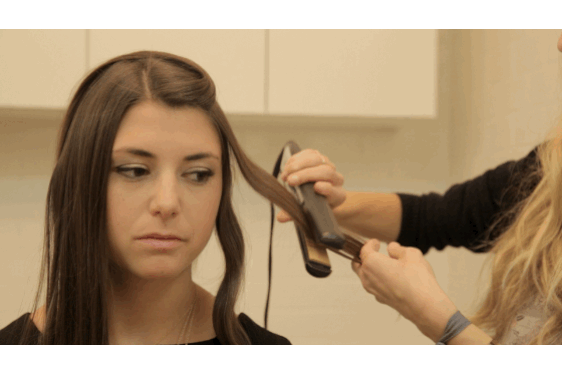 Step 3: Repeat the "out" motion seen in the first step down the length of hair.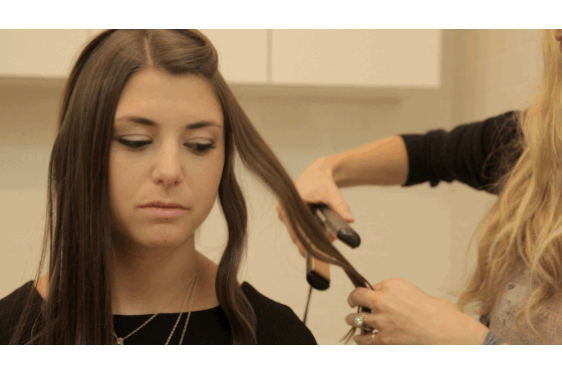 Step 4: Repeat the "in" motion seen in the second step.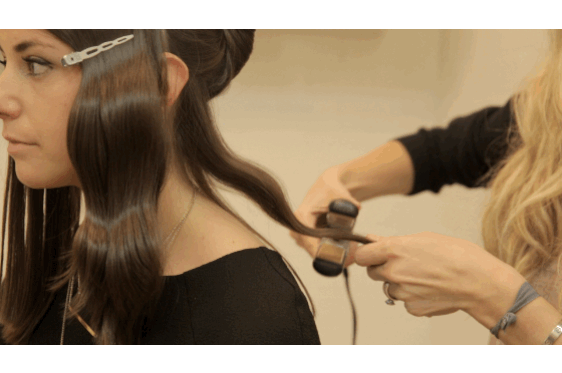 Step 5: Take care to have the ends straight. Leaving the ends straight makes the waves look modern.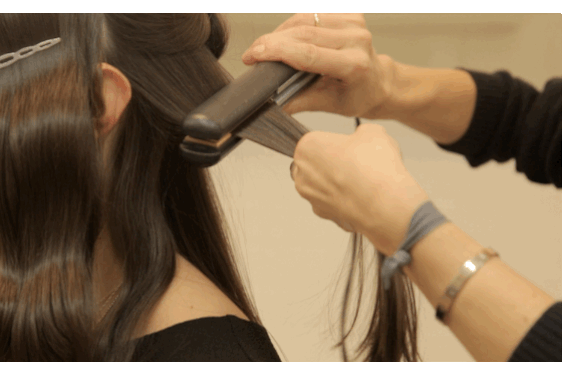 Step 6: Repeat the "in" and "out" waving motions all around the head in remaining sections of hair.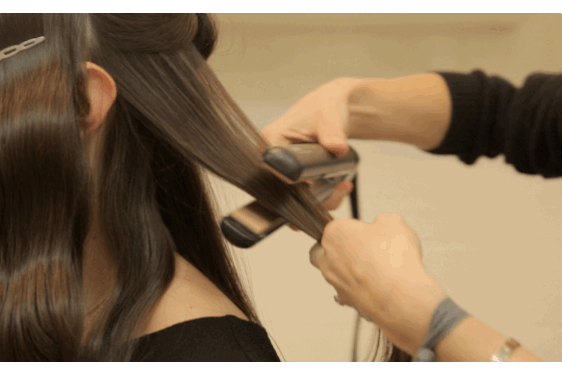 Step 7: Don't worry if the waves don't occur in the same areas around the head. Until you get the hang of it, you can add a texture spray like L'Oréal Paris Tousle Wave Spray to the hair, and muss it up to create a more beachy effect.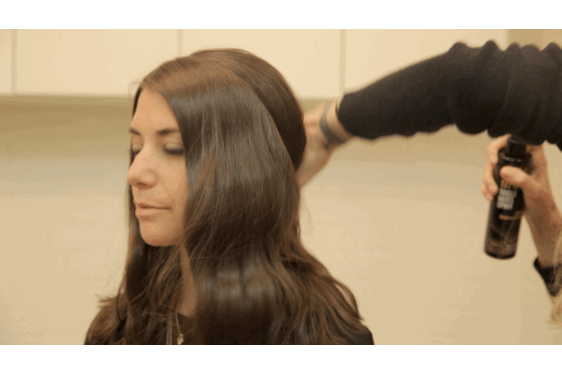 Step 8: The finished look.