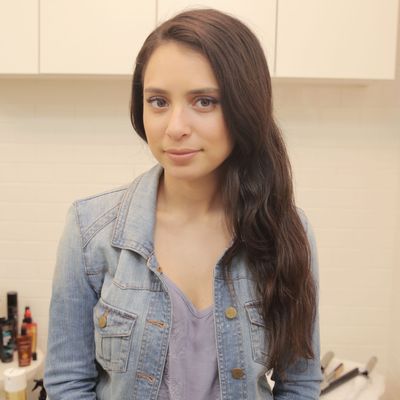 Lots of products promise to instantly reduce frizz — but the reality is that once your hair starts frizzing, a single product isn't going to make it smooth. To find out what steps to take once the fuzzy strands come out, we reached out to L'Oréal Paris celebrity hairstylist Mara Roszak. Roszak has traveled to the world's most humid environments, prepping clients like Emma Stone and Kate Mara for worldwide press junkets. Although she estimated this routine would take her just five minutes, we added an extra ten minutes for nonexperts to create a 15-minute frizz-free fix. To prove that it really works on real girls and not just models, Alison Brod PR junior account executive Jasmyn Sanchez starred in the GIFs below.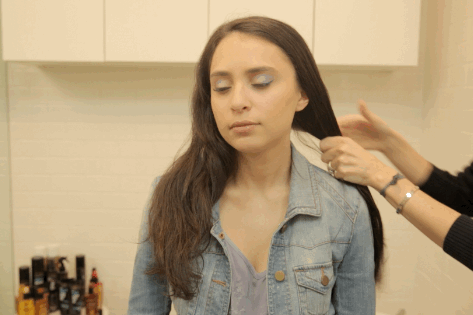 Step 1: Split your hair into two parts and coat each section, starting from the ends, with a smoothing cream. In this case, Roszak is using L'Oréal Paris Blow Dry Thermal Smoother Cream.
Step 2: Next, loosely braid each section of hair. Don't worry here about having it look too perfect — the braid will be undone later.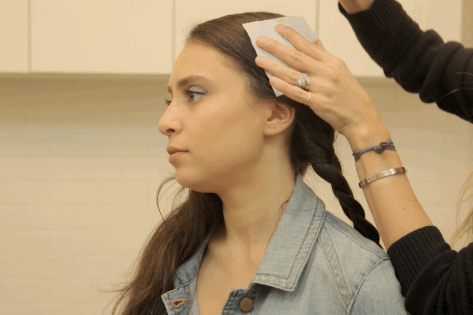 Step 3: To keep the hair near the temple smooth, Roszak's hack is to clip a small square of toilet paper to the sides. This is also a frequent runway-beauty trick.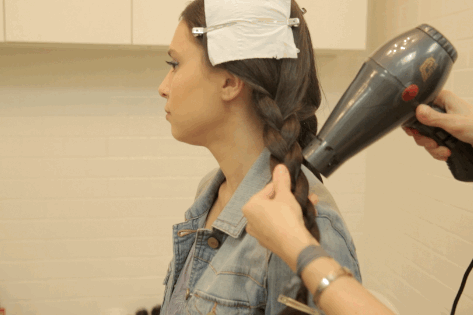 Step 4: Run a blow-dryer along the length of the braids until the hair is about 90 percent dry. It shouldn't take more more than two minutes.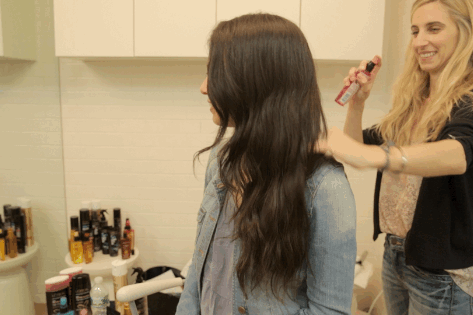 Step 5: Undo the braids and use your fingers to tousle. (Don't forget to remove the toilet paper.) You can also use a hair oil to further smooth the ends and a shine mist. Roszak is using L'Oréal Paris Advanced Haircare Nutri Gloss High Shine Glossing Mist.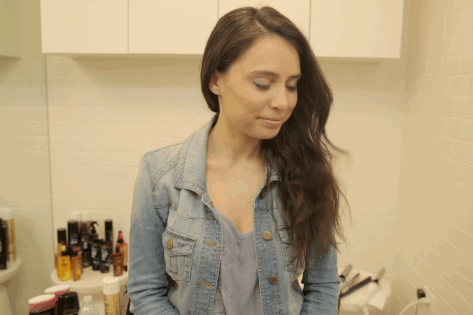 Step 6: The final, frizz-free, smoother look. Although this trick seems simple, Roszak explains that it works because it puts tension on the hair and resets it, which helps to smooth. The longer you keep the hair in the braids, the smoother the outcome.