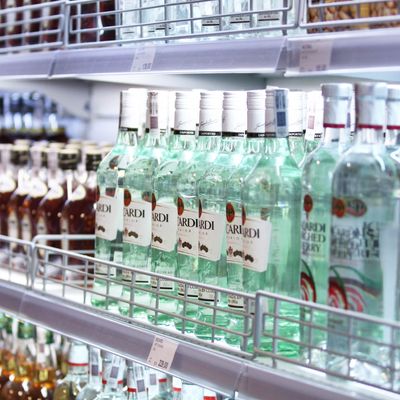 Photo: Michal Fludra/Demotix/Corbis
Budget airline Ryanair is no longer happy to facilitate your Ibiza pregame party. Apparently, passengers on Ibiza-bound flights have been getting way too rowdy, forcing the airline to amend its BYOB policy.
Ryanair has announced that duty-free alcohol — a noted enabler of disruptive passengers — is henceforth banned on all flights from the U.K. to Ibiza. Carry-on bags will be searched at the gate, and all alcohol will have to be placed in a checked bag or disposed of — a rather drab way to kick off a weekend of nonstop foam and diamonds.