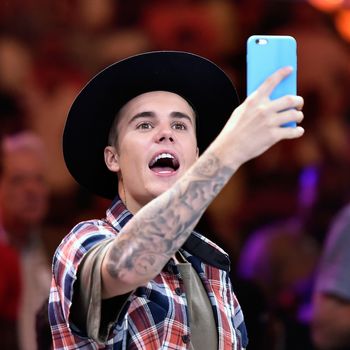 Photo: David Becker/Corbis
Justin Bieber wants us all to know he's super sorry for posting that vacation photo of his bare ass to Instagram last week. He's not ashamed of his body or anything — he knows we enjoyed his blindingly white butt — it's just that he wasn't thinking about The Kids. In a comment posted on the 'gram, Bieber offered this explanation for taking down his buttsagram:
Hey I deleted the photo of my butt on Instagram not because I thought it was bad but someone close to me's daughter follows me and she was embarrassed that she saw my butt. I totally wasn't thinking in that aspect. And I felt awful that she felt bad. To anyone I may have offended I'm so sorry. It was completely pure hearted as a joke but didn't take in account there are littles following me!!! Love u guys.
He will only post the most kid-friendly Instagrams from now on.