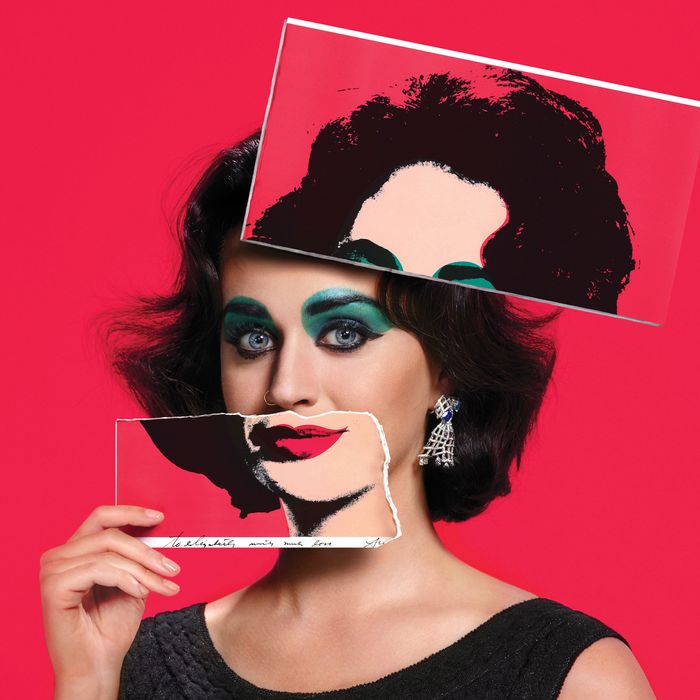 Photo: Jean-Paul Goude/Harper's Bazaar/Andy Warhol Artwork © The Andy Warhol Foundation for the Visual Arts, Inc. / Artists Rights Society (ARS), New York
If you've ever wanted to see Oprah as a wish-granting good fairy or Mariah Carey as Marie Antoinette, today is your day. Carine Roitfeld has always incorporated a lot of star power into her work, but for her 2015 Icons portfolio in the September issue of Harper's Bazaar, she took things a step further. She asked the participants — who also include Katy Perry, Willow Smith, Rosie Huntington-Whiteley, Jessica Chastain, Dakota Johnson, and the first-ever male participant, Lucky Blue Smith — to get into character as their own personal icons. The portfolio was shot by legendary photographer and internet-breaker Jean-Paul Goude, with creative direction by Stephen Gan.
"We wanted [an] eclectic international mix of characters," Roitfeld told the Cut. "You know, a mix like Warhol's Factory meets a Hall of Fame meets pop-culture icons of today." Once she and Goude winnowed down the list, they asked each subject: "Who do you want to be? Who is your fantasy?" Then, "How would we make you look?"

Some of Goude's photographs trade on the subject's likeness to the celebrity: For example, Perry was styled as Elizabeth Taylor in her iconic Andy Warhol portrait. ("I'm sure I'll be married just as many times!" she jokes in the magazine.) Carey admitted hers was more of a stretch. "I'm pretty much the opposite of Marie Antoinette, but it's always fun to throw on a costume," she said. Roitfeld said that Oprah's choice of Glinda the Good Witch ended up being the most surprising to her.

The portfolio will appear in all of the magazine's international editions — 32 in total — with the U.S. version hitting newsstands on August 18. Click through the slideshow to see a selection of the images in the spread.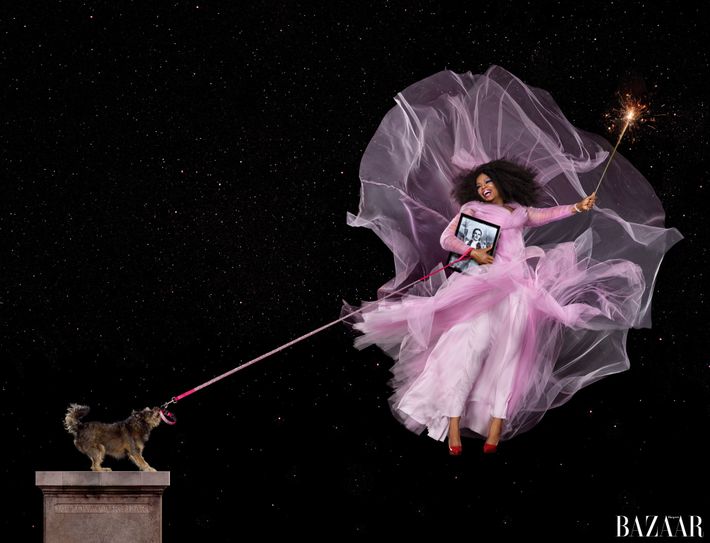 Oprah Winfrey as Glinda the Good Witch
Dress, Ralph Lauren Collection; Shoes, Walter Steiger; Bracelet, Van Cleef & Arpels.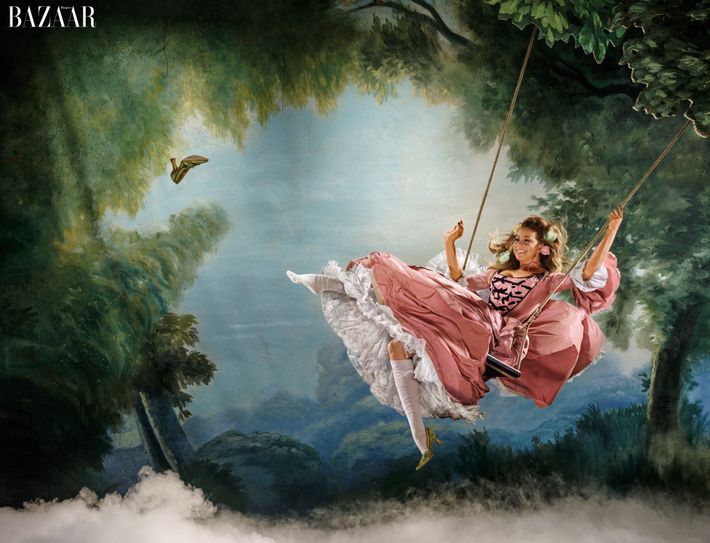 Mariah Carey as Marie Antoinette
Corset, Tom Ford; Shoes, Manolo Blahnik; Jacket, skirt, petticoats, and stockings, Le Vestiaire.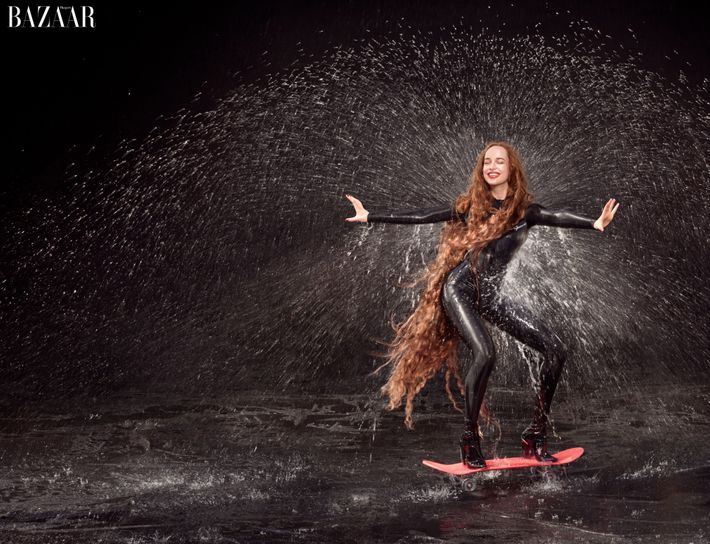 Dakota Johnson as Aphrodite
Wet suit, NeoSport; Boots, Dior.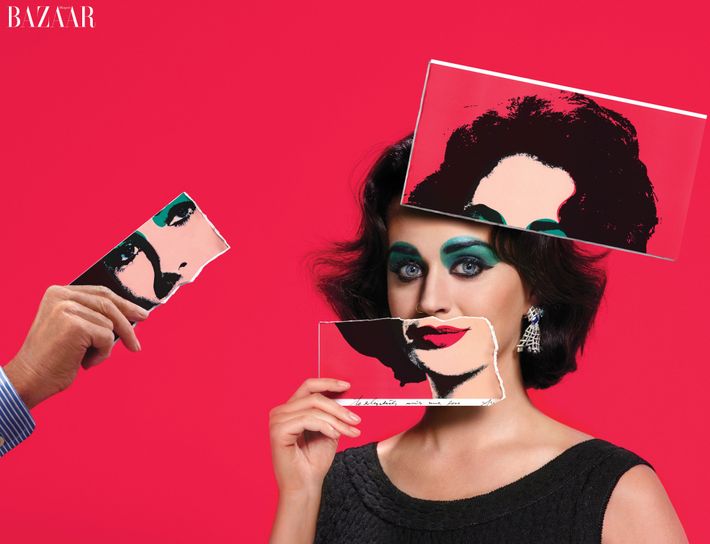 Katy Perry as Elizabeth Taylor
Dress, Azzedine Alaïa; Earrings, Dior Fine Jewelry; CoverGirl Intensify Me! Liquid Liner in Intense Black.