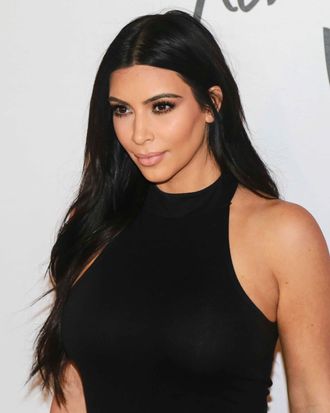 Photo: Vanessa Carvalho/Brazil Photo Press/LatinContent/Getty Images
If you keep up with the Kardashians, chances are you keep up with their glam squad and celebrity hairstylist Jen Atkin. Atkin, who began her career at the Chris McMillan and Andy Lecompte salons in Hollywood, now describes her life as "planes, trains, and automobiles," traveling the world with the Kardashians to Milan (she was the one doing the hair of a supine, hung-over Khloé Kardashian), to Dubai, to Brazil. She is now such an omnipresent member of the Kardashian squad — not just the glam squad — that she is even represented in an upcoming version of the Kardashian video game.  The Cut talked to Atkin, who will be in New York this Sunday teaching a Mane Addicts hair class with Gisele Bündchen's hairstylist, Harry Josh, about the role of a hairstylist in the celebrity entourage, how to avoid barrel curls, and her five favorite products (click through the slideshow to see them).
How did you start working with the Kardashians?
I had known Kim through friends. We were casually friends. She is the reason why I started with the family. I worked with her at a Cosmpolitan shoot in Miami and met Khloé also that trip — that was almost four years ago. Khloé and I vibed out and she was about to start X-Factor and asked if I would be interested in helping her create her looks. I really enjoyed her and thought it was a great opportunity to work with her, branch out, and try new things. It was a really fun opportunity.
Your clients can have any kind of hairstyle they want and some call the signature looks you create for your clients "hair that looks like you didn't do anything to it." Why do you think this is a current trend? What does it say about women and our times?
For hair, everything comes back toward California. I would say it's a French model meets California surfer-girl vibe. Women are really busy. We just don't live in a world where we have time to do complicated hairstyles. I do spend most of my time making it look like nothing is done. But I take a few steps to make it look polished. None of us look that way when we first wake up.
It's also an easier style for women to do on their own. Women are just getting smarter in terms of how much [time] they spend in the bathroom getting ready. They have more important things to think about than how their hair is looking. It's about hairstyles that look best with your natural texture, watching YouTube videos, and learning tricks. It's about finding ways to get a shortcut in the bathroom.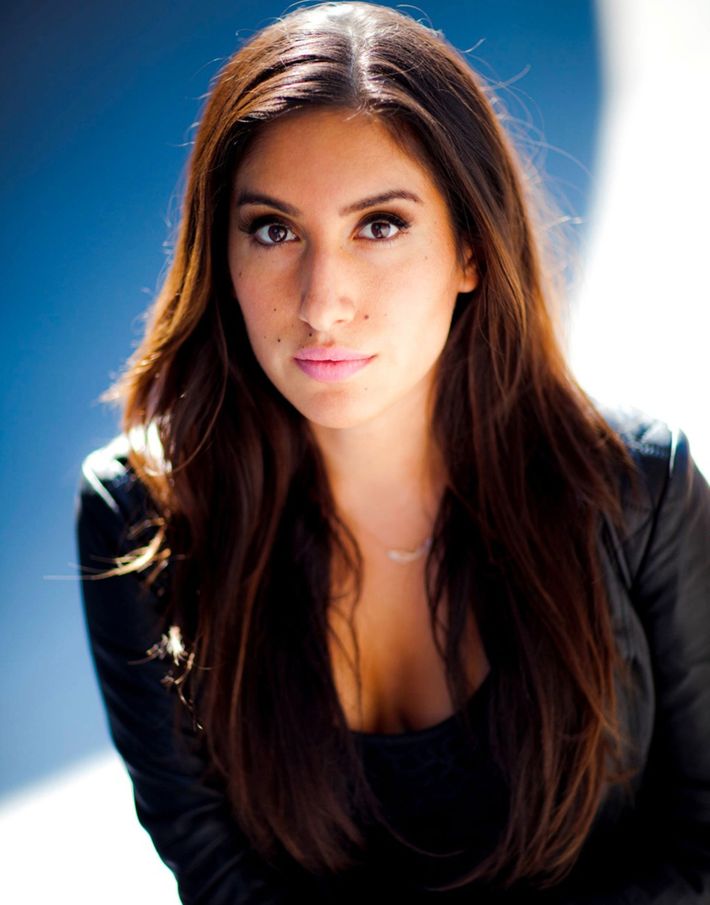 What differentiates the look of professionally done "I didn't do anything" hair from "I really just didn't do anything" hair?
The No. 1 difference is the kind of products that you use. That makes it look effortless and healthy, not frizzy. There's a big difference between bad bedhead and model-off-duty hair. It's hard to get the same angles if you don't do anything to it. A lot of times, I'll go and use two to three different irons to create different bends. You can use something like Sarah Potempa's Beachwaver to get a nice bend. I also create waves with a flatiron or I will make the ends really flat.
The No. 1 mistake women make is that when they curl their hair, it looks too spirally. A more relaxed curl will have a bit of a straight end to it. Use a 1.5-inch- or 1.25-inch-wide curling iron and keep it closed — don't use the clamp, otherwise you get that weird bend. Hold the curling iron vertically. Use it horizontally only to get a Hollywood wave. Take one-inch sections, wrapping it away from your face, but withholding the last inch and a half so it doesn't get wavy. That takes it from an adolescent [pageant]-curl to beachy hair.
It takes me 30 to 40 minutes to do a client's hair. I usually start with natural texture and dry hair. If it's really frizzy, I might blow it straight. If the hair is wavy, I build upon it. I use Sachajuan Ocean Mist as a prep to get as much body as I can. I scrunch at it with my fingers to get as much wave and build upon it with my fingers.
You travel a lot with your clients. What is the role of a hairstylist in the celebrity entourage?
When it comes to an entourage, whether it's a hairstylist or publicist, it has to be someone you feel like you can spend a lot of time with. Traveling usually breaks up relationships. You get to know someone really well and develop a sense of comfort. A lot of actresses and celebrities work so hard and are so busy. The last thing they want to think about is whom they can talk to and worry about.
And the relationship that a celebrity or noncelebrity has with their hairstylist is the same — salon stylists should get their therapy license! It's a very intimate relationship. Your hair is your mojo. Your hair tells you so much about yourself and to trust someone with that over and over again is intense. You're very vulnerable. It's part of your identity. I recently had Kevin Murphy cut my hair and I was a little nervous because we don't know each other that well. I had to let my guard down. And honestly, you need to be nice to anyone who does your hair or Botox or is your personal trainer or anyone who does anything visual.
What are the best hair vitamins?
I'm a BioSil person — it's a hair and nail vitamin and it is really, really great. I'm also a big believer in taking Viviscal and taking a fish-oil vitamin for dry hair. Every woman is different, but I recommend taking them for about a month and a half and seeing if you see any changes.
We know it's good advice to wash your hair less. What is your advice to people who are having trouble doing this, other than lots of dry shampoo?
I'll tell clients to wash their roots with one type and wash the ends with another. You're stripping the scalp a little more. Try a clarifying shampoo for the roots and a more moisturizing one for the ends.
We hear you're also working on a product line. What can you tell us about it?
We're working on finalizing everything and it's been a year and a half in the works. It's been just blood, sweat, tears, and it will come out in January 2016.

This interview has been edited and condensed.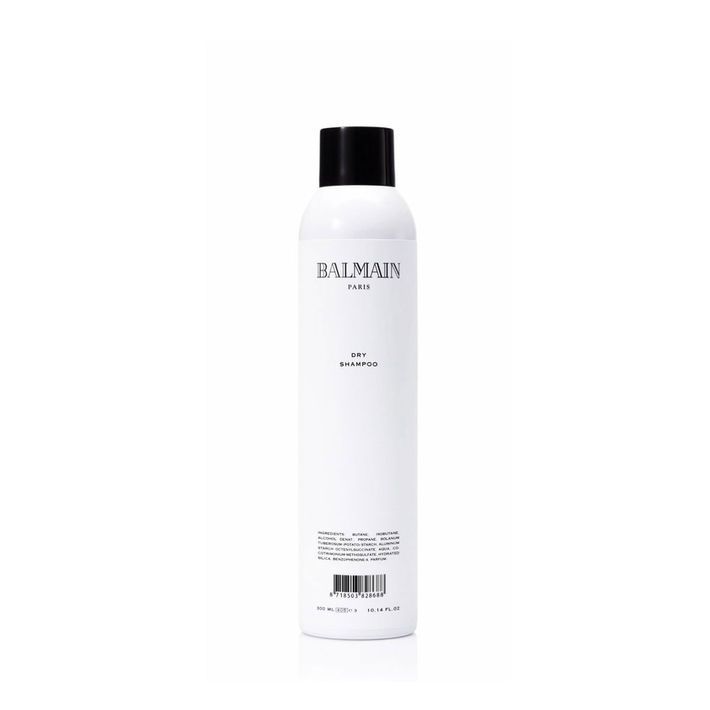 The Best Dry Shampoo
"I love this because it absorbs oils, is ultradry, and doesn't leave a filmy or powdery finish. I use on the roots for volume."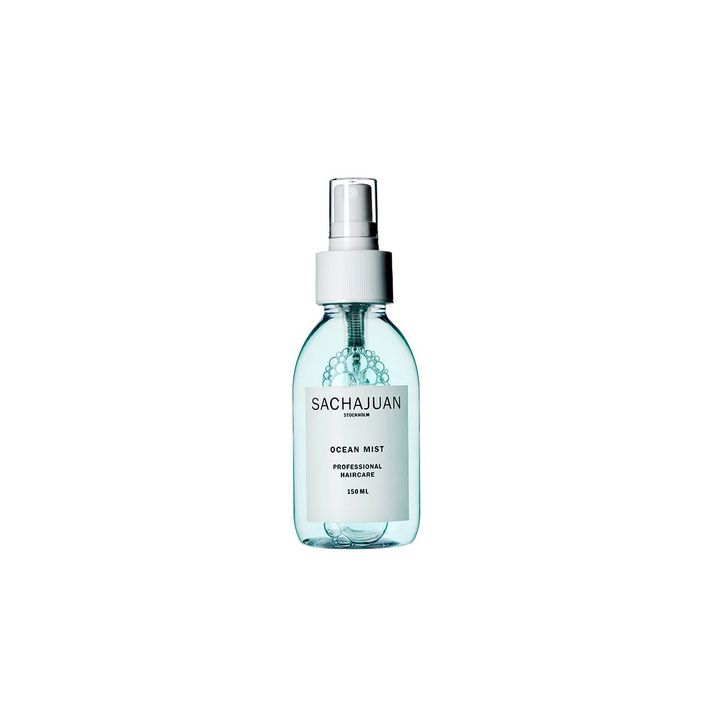 Her Favorite Beach Spray
"This is the perfect pre-blowout spray as it gives the hair memory and hold. I'll also use it as a second-day refresher for beach waves."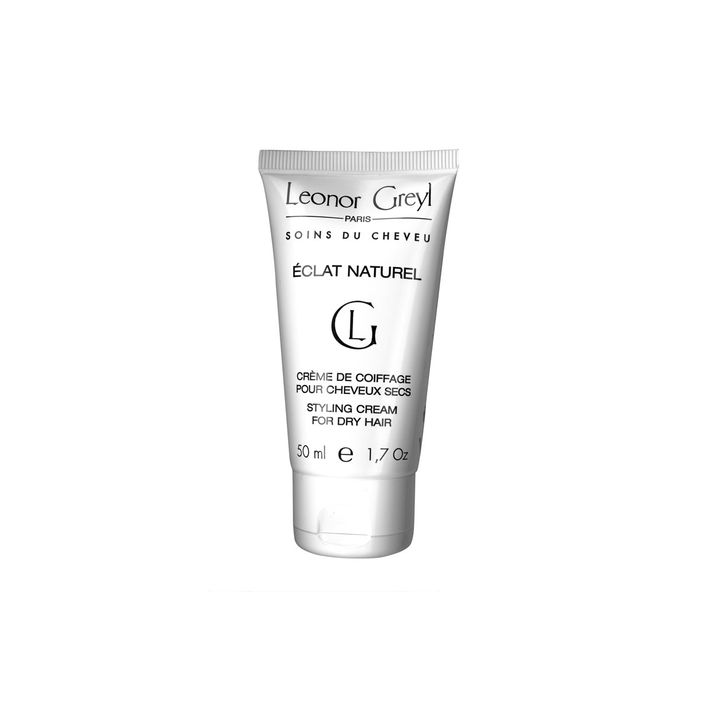 Moisturizer for Your Hair
"I'm obsessed with this product! There is nothing like it on the market. It is the perfect smoothing cream without being too heavy. It seals in the ends, hides frizz, and gives just a touch of moisture, shine, and separation. It's like lotion for the hair."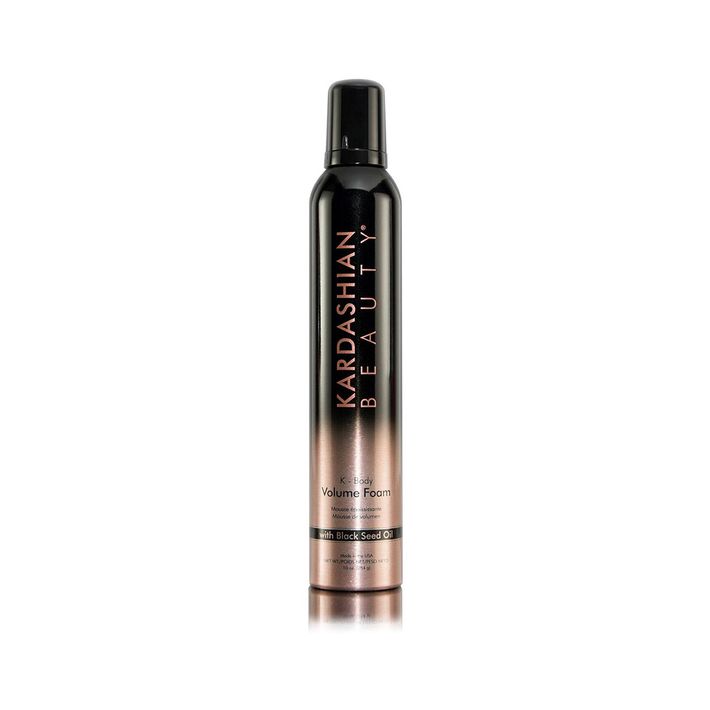 A Non-Crunchy Mousse
"I love this on the roots before I blow-dry. It is lightweight and gives just enough body. I'll use before diffusing the hair to bring out natural waves or curls."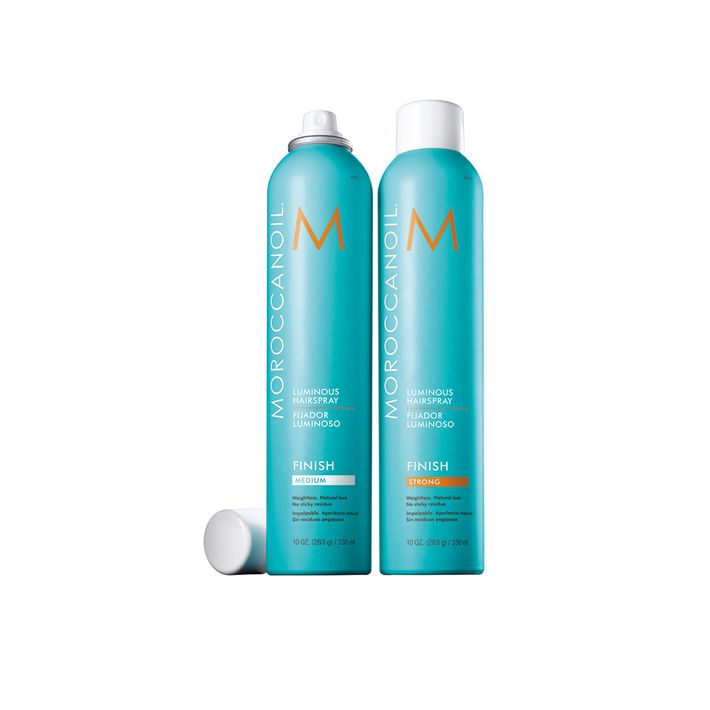 The Perfect Hair Spray
"This gives serious hold without the crunchy, wet feeling of a lot of hair sprays. I'll spray it on my Mason Pearson brush before I brush through the hair, or on a toothbrush to tame frizz without losing body."