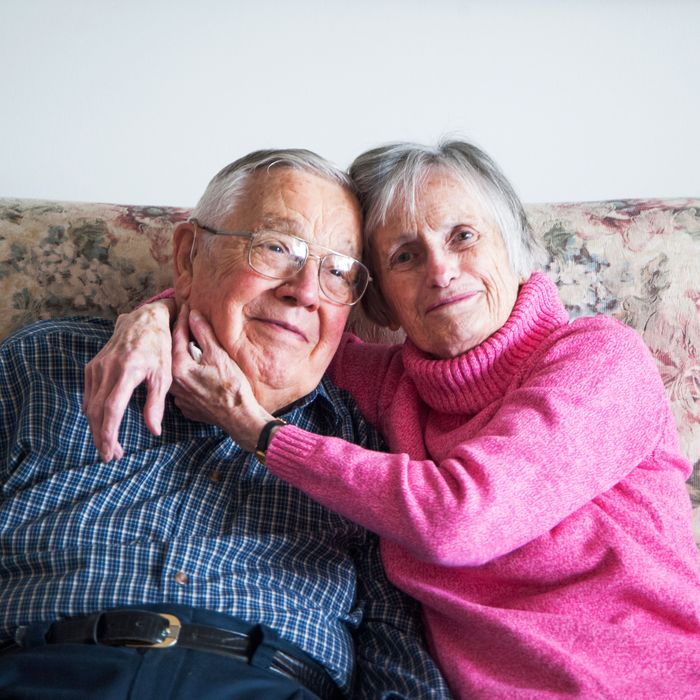 Photo: Marlene Ford/Getty Images
Not content to while away their days doing large-print crossword puzzles and watching daytime television, some of the residents at the Hebrew Home nursing home in the Bronx have taken to courting each other in an effort to pass the time and develop deeper relationships.
88-year-old William Beck is a widower twice over, and now a resident at Hebrew Home. He's not looking to get married again. He does, however, miss the butterflies-in-your-stomach effect of a first date, the traditional chivalry of picking up the tab, the fretting over what to wear. According to The Wall Street Journal, Beck is part of a number of Hebrew Home residents who are taking advantage of the nursing home's new dating service, which matches couples based on a questionnaire they fill out about their background, interests, and what they're looking for:
One resident likes rock 'n' roll and knitting, another opera and writing poetry. An 87-year-old woman from the Bronx would like to meet someone who is "tall, good looking and not too young," while another woman is looking for a man with a 36-38 inch waist and either a full head of hair or a fully shaved head. A 94-year-old gentleman, who speaks French, seeks someone with nice skin.
Sadly, the elderly women interested in meeting their match face the same problem many younger New York women do: a lack of eligible bachelors. "Only two men are enrolled, and a third died since he signed up, but more men are being recruited," reports the Journal.